Representatives from Saab AB visit Remontowa Shipbuilding S.A.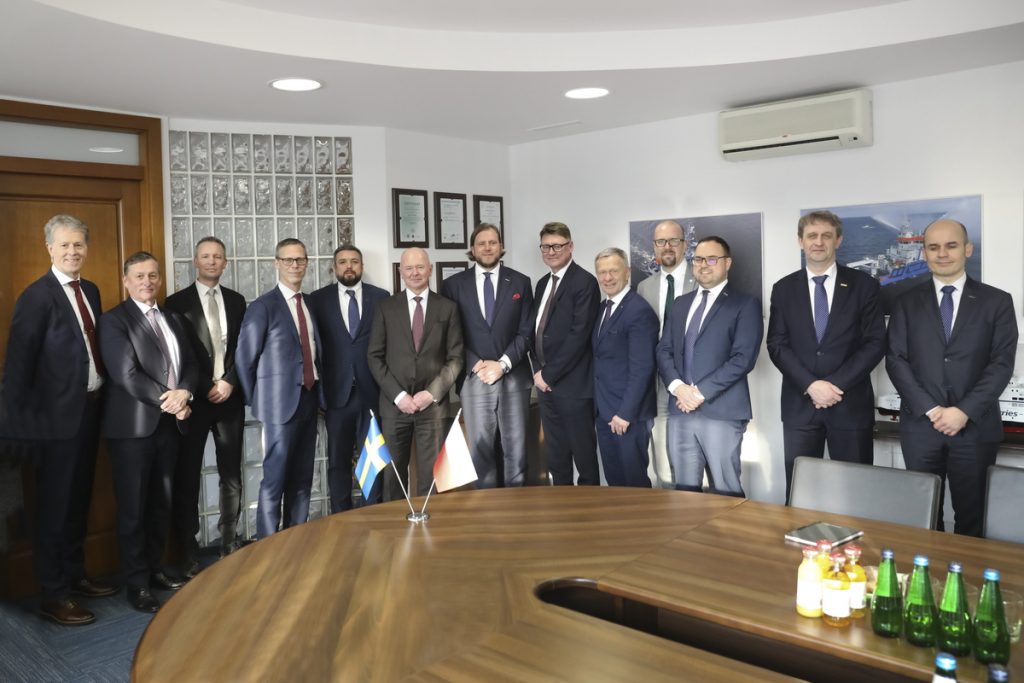 On Thursday, February 16, Remontowa Shipbuilding in Gdansk hosted representatives of one of the largest European armaments and military equipment manufacturers, Saab AB.
The delegation, headed by the President and CEO of the company, Micael Johansson, also included the management of Saab Kockums AB, which was represented by the current CEO, Lars Tossman, as well as his successor, Mats Wicksell, who will take up this post on March 1st this year, and Saab Technologies Poland, headed by President Jyrki Kujansuu. On the part of Remontowa Shipbuilding, the meeting was attended by, among others, CEO Marcin Ryngwelski and board members Dariusz Jaguszewski and Jacek Flasiński.
"We started our cooperation with Saab AB in November last year by signing a contract for the programme codenamed Dolphin. The Polish Navy will receive two SIGINT (signal intelligence) radio-electronic reconnaissance ships. During the visit, the most important issues related to implementing the Dolphin Programme and opportunities for cooperation were discussed" – Remontowa Shipbuilding stated in the press release.
The meeting was an opportunity to present the Polish shipyard's infrastructure and production potential and introduce the Task Team directly involved in implementing the contract.
In the production halls and on the assembly plate, they saw, among other things, the spatial sections from which the hull block of the Ro-Pax ferry, whose manufacturer is Remontowa Shiprepair Yard, is being built. Remontowa Shipbuilding is also preparing to construct the fourth Polish minehunter of the 258 Kormoran II project, which will commence by cutting the first steel plates this spring.
"Of great interest to our guests was the presentation of vessels we have recently handed over to customers and ships currently under construction, as well as the extensive possibilities for our shipyard to participate in constructing civilian vessels of various types. The meeting took place in a friendly and constructive atmosphere, providing a good basis for further successful cooperation" – emphasises the Polish company in the release.
Source: PortalMorski.pl