Remontowa Shipbuilding launched another trawler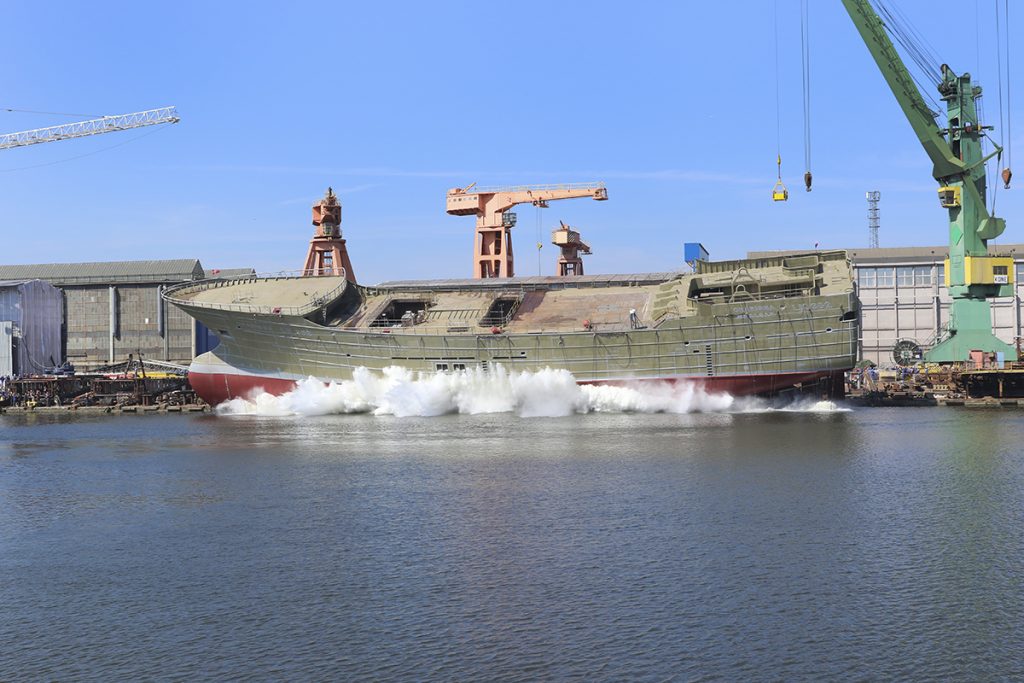 On Wednesday, 19 June, a partly equipped trawler hull with construction number
B 704/2 for a Danish client Karstensens Skibsvaerft AS sailed down the water from the slipway of the Remontowa Shipbuilding S.A.
This is the second unit of this series built for this customer.
The 69.99 m long and 15.2 m wide trawler will be used for catching bottom fish with bottom and pelagic trawls towed behind the vessel. The +1A Ice C Fishing Vessel class will allow you to fish in waters covered by seasonal sea ice or where there is a year-round ice cover.
The shape of the hull with the right proportions of main dimensions, high bow lift and transom stern will allow very high sea performance for good stability and fast sailing in all weather conditions.
The keel for the construction of the vessel was laid last year.
Remontowa Shipbuilding SA belongs to the Remontowa Holding SA Capital Group, which is the largest shipbuilding capital group in Poland
and the leader of the industrial sector in the region. Holding manages two shipyards and many companies from the shipbuilding and offshore sectors.
The shipyard specializes in the construction of multi-purpose, specialized units designed to serve the offshore industry. It also builds electric passenger and car ferries, tugboats and ships. The company is one of the world's largest producers of ships powered by LNG and a precursor in the production of such vessels in Europe.
AL, rel (Remontowa Shipbuilding SA), PAP
Photo: Sławomir Lewandowski