Remontowa Shipbuilding is testing another hybrid ferry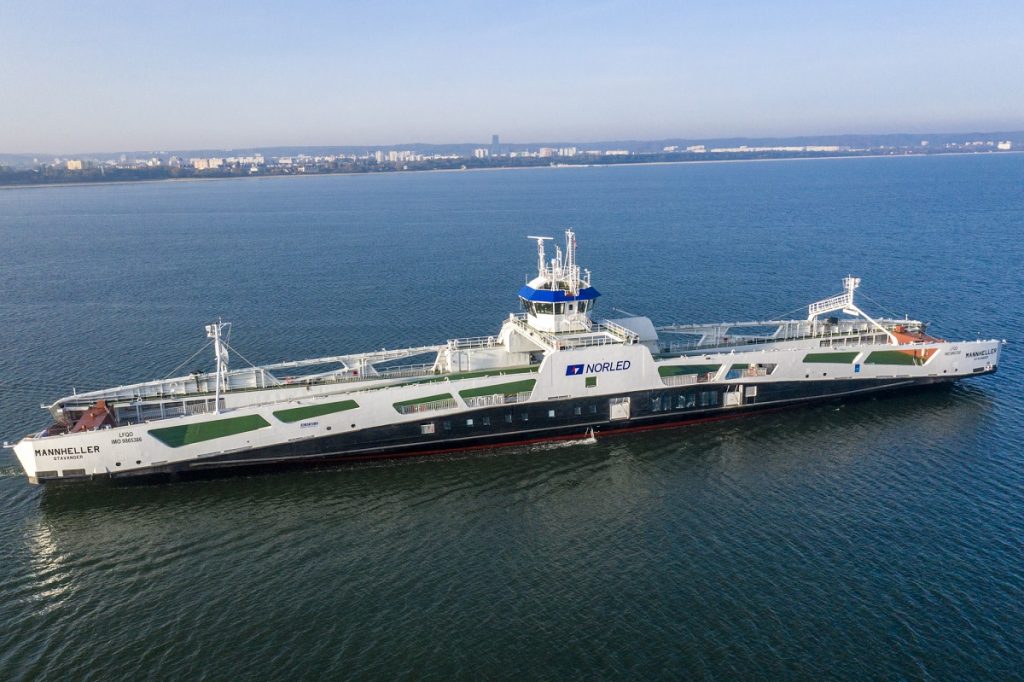 On October 25th this year, another electric hybrid ferry for Norwegian shipowner Norled – 'Mannheller' sailed out from Remontowa Shipbuilding SA shipyard for sea trials. This is the third in a series of four vessels ordered in the Polish shipyard in 2018.
After completion of the trials, the ferry will be washed, refreshed and prepared to be handed over to the shipowner.
– Upon the ship's arrival in Norway, the shipowner will install some equipment on the passenger deck, and a few days later the ferry will begin its service on the Mannheller – Fodnes route – explains Piotr Alboszta, project manager.
At the end of June this year, Remontowa Shipbuilding had delivered to Norled the first ferry of this kind which entered the Festøya – Solavågen route in mid-July this year. The second hybrid ferry in the series sailed to Norway in mid-August. Both ferries run smoothly between the ports.
The design of the ferries was developed by the LMG Marin design office, the working documentation was prepared by Remontowa Marine Design & Consulting (RMDC) of the Remontowa Holding group. Other companies of this group are also involved in their construction (Remontowa Electrical Solutions, Remontowa Hydroster Systems, Remontowa Coating & Equipment i Remontowa Lighting Technologies).
Photo: Marcin Koszałka / PORTALMORSKI.PL
rel. RSB