Women build ships too. Report on women's careers in the maritime sector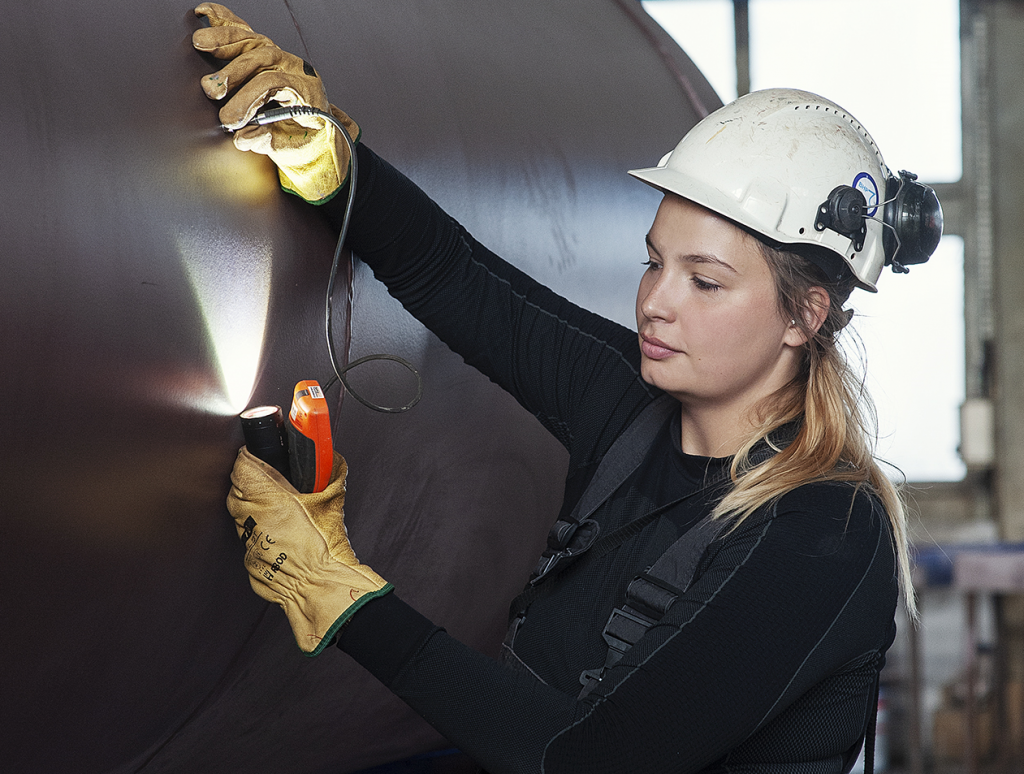 Rapid technological development and implementation of innovations in the maritime sector are not the only changes faced by business managers. The shipbuilding, port and logistics industries need to be open to diversity, more women, especially in managerial positions.
It is true that there are more and more women in the maritime sector every year. Nevertheless, they are still faced with situations that hinder their professional development at different stages of their lives. On 15 November at 16:30 as part of the summary of the project "Women build ships" in Gdansk Business Incubator STARTER will be presented a report on the research of women's careers in the maritime industry. There will also be lectures by experts from two industries: marine and logistics and space.
CEOs of maritime giants are mostly men. This does not apply only to the management staff. Globally, women make up less than 2% of ship crews. It still happens that they earn less in the same positions as their colleagues, work twice as much to prove their competence and are less likely to be promoted. However, this does not mean that nothing can be changed in this area. According to numerous studies, greater diversity – not only in terms of gender – among management staff translates into higher profits for the company.
Promoting the maritime industry among women should start at school
That is why the Gdańsk Business Incubator STARTER started a pilot project called "Women also build ships". – As part of the activities, we implemented workshops for teachers and teachers on work and entrepreneurship in the maritime industry, visits to the port and shipyard, walks in the post-shipyard areas with employees of the maritime industry. We hope that it will inspire young women to choose such a career path – explains Anna Miler, project coordinator from Gdańsk STARTER. – On the other hand, for women planning their career development we organize managerial workshops and create a database of experts, which is supposed to help people organizing conferences and other events related to the maritime industry to provide a variety of panel compositions.
– We note that there is a shortage of young people in the maritime industry, where technology plays an important role. Not to mention women," said Despina Panayiotou Theodosiou, president of WISTA International, an international organization associating women in the maritime industry and trade, during a September conference organized in Gdańsk by WISTA Polska. – For our organization it is particularly important to achieve gender equality and strengthen the position of women and girls on the level of education and promotion. These goals are not only specific to this sector, but should be implemented in all areas of industry. Our goal as an organisation is to play a huge role in the development and change of thinking in the maritime sector.
The research conducted in recent months by Monika Popow, PhD, focused on education and career paths, opportunities and challenges faced by maritime workers not only in Poland. Many of them work abroad.
During the meeting on 15 November, the most important conclusions and recommendations for further actions will be presented.
They will be complemented by inspiring lectures.
Justyna Redełkiewicz-Musiał will talk about what the European space sector looks like and what opportunities it offers for women. The second speaker will be Magdalena Borejszo-Bulc, who runs the family company AHB Service in Gdańsk, "Woman of Success 2018". in the plebiscite of the Convention of Entrepreneurs of Pomorskie Voivodeship.
At the end we invite you for a cake and a snack.
If you want to participate in the event, please confirm your presence in an e-mail sent to:
a.miler@inkubatorstarter.pl until November 12th.
Rel (Gdańsk Business Incubator STARTER)
Photo: Bogna Kociumbas