Rafael Nadal on his new luxury yacht from Sunreef Yachts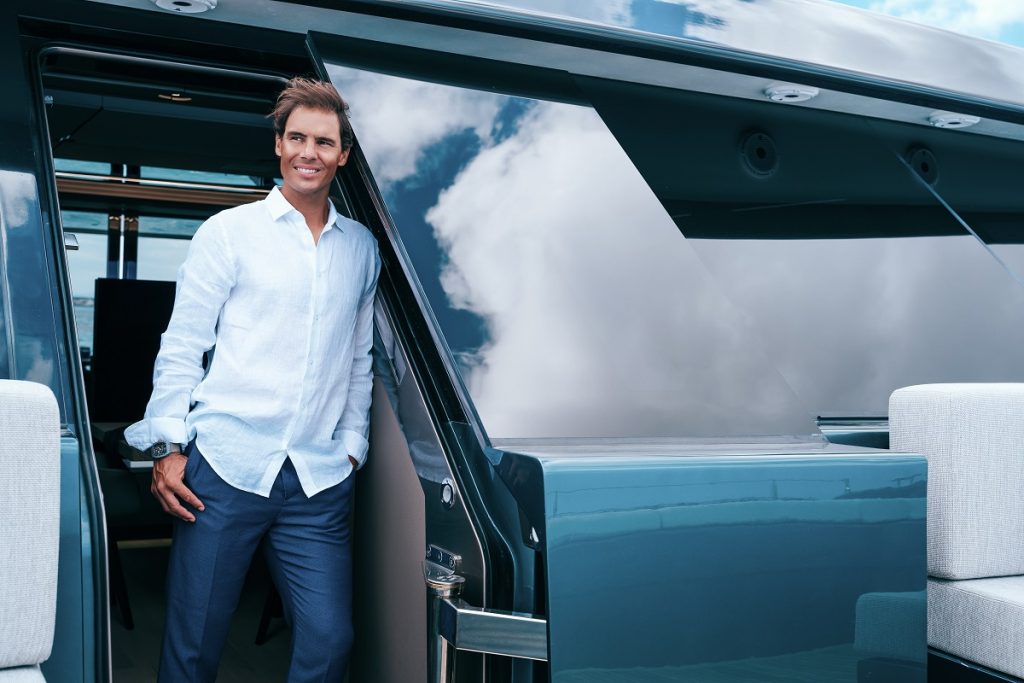 World famous tennis player Rafael Nadal picked up his personalized 80 Sunreef Power Great White catamaran last month. Sunreef Yachts is proud to present photos of the owner on board his luxury 80-foot motor yacht for the first time.
Rafael has been passionate about yachting since childhood. The athlete uses every free moment he has to spend on the yacht with family and friends. The idea of building a personalized multihull has accompanied the tennis player for a long time. Impressed by the design and the vast amount of living space on board, Rafael Nadal joined the Sunreef Yachts catamaran owners, picking up his vessel called Great White last month.
80 Sunreef Power Great White is able to host 8 people in 4 comfortable cabins. The right hull contains the owner's cabin, guest cabin and crew quarters.
The spacious owner's bedroom is designed to accommodate a wardrobe, a comfortable sofa, a televisionsette pulled out of the ceiling above the double bed and a private folding balcony. In the left hull there are 2 more spacious guest cabins and a kitchen.
In the lounge, on the main deck of the yacht, there are two large sofas forming a lounge area by the aft cockpit. Near the bow terrace there is a dining room for 8 people and two 77-inch TV sets. An additional resting area has been arranged at the entrance to the bow terrace.
Shielded from the sun and wind, the aft cockpit of the catamaran is an ideal place to dine outdoors. The space is equipped, among other things, with a weather-resistant outdoor TV. The spacious sofa in the cockpit hides an aft garage with a scooter and water equipment and additional space for refueling. The wide hydraulic platform is not only used to transport the pontoon, but also provides additional space to relax by the water.
On the sun deck, guests have at their disposal a cosy outdoor seating area, a bar, a comfortable sunbathing area and a pull-out TV.
Great White is powered by 2 1200 hp motors each, allowing a maximum speed of 23 knots and cruising speed of 16 knots.
Rel (Sunreef Yachts)
Photo: Sunreef Yachts
photos: Katarzyna Seliga-Wróblewska, Marcin Wróblewski / Fotomohito