Polish ports ready for additional coal transshipments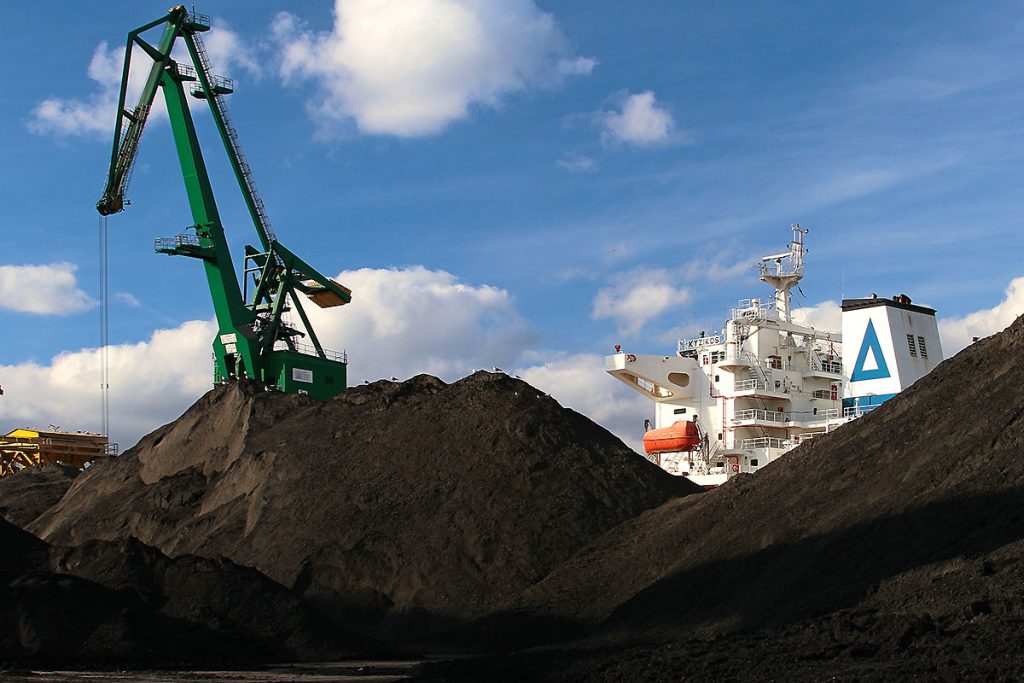 Coal handling capacity at Polish ports has been expanded for this year, Deputy Infrastructure Minister Grzegorz Witkowski told PAP.

"There are 10.5 million tonnes of coal contracted to arrive at Polish ports for this year, but we have managed to set aside an additional 4.5 million tonnes of handling capacity," – said the deputy minister.
He said that most had been contracted to the port of Gdansk and the port of Szczecin-Świnoujście.
"We are now waiting for the cargo managers to fill these additional capacities of our ports with contracts. In order for the whole operation to run smoothly in terms of logistics, we need a range of information. E.g. when the ships will arrive, what capacity they will be, what length, etc. There is very good cooperation with our coal and energy companies, so I am confident that the whole project will be a success. At the operational level, the port authorities have a coordinating role. There will be no problem receiving coal at the port and discharging it," – he added.
Witkowski assured of good cooperation between the boards of all Polish Baltic ports and between the operators in the ports and stressed that the latter understand the seriousness of the situation. He also acknowledged that many operators would be interested in transporting coal inland.
The deputy infrastructure minister referred to recent media reports claiming that Polish ports would not be able to cope with handling additional coal volumes.
"The information that ports are unable to handle additional coal volumes is untrue. Every year we break new records in transshipments. If last year Polish ports transshipped 113 million tonnes of goods, they are capable of transshipping another 7 or 8 million tonnes more." – he stressed.
The deputy minister said that this year, transshipments will once again increase.
"There are increased transshipments of grain from Ukraine or iron ore from Ukraine because Ukrainian ports on the Black Sea have been blocked," – he stated.
The deputy minister pointed out that from Ukraine, only in the port of Szczecin-Swinoujscie, ore alone, including iron ore and nickel, should be transshipped this year by more than 520,000 tonnes.
Witkowski recalled that goods in ports are transshipped by operators who have their lease rates, long-term contracts, and discharge and loading facilities.
"The most important thing, when it comes to transshipment in ports, is to plan for ships to be unloaded on time, as their standing in the roadstead waiting for unloading or loading generates additional costs," – Witkowski stressed.
Last Sunday, in the evening, the Maritime Portal published material showing the situation at that moment in terms of ships with coal that had called at Polish ports since the beginning of July and those that were then on their way to Poland or were already waiting to enter the port at our anchorages. There were six and 12 of them respectively. These 12 expected (as of last Sunday) ships had, according to our estimates, around 700-750,000 tonnes of coal in their holds. In just one day (until Monday evening), at least two vessels (of which there was some information at the time) had to be added to the list of vessels with coal expected in Polish ports.
Source: PortalMorski.pl