PKN Orlen receives approvals for work on Swinoujscie terminal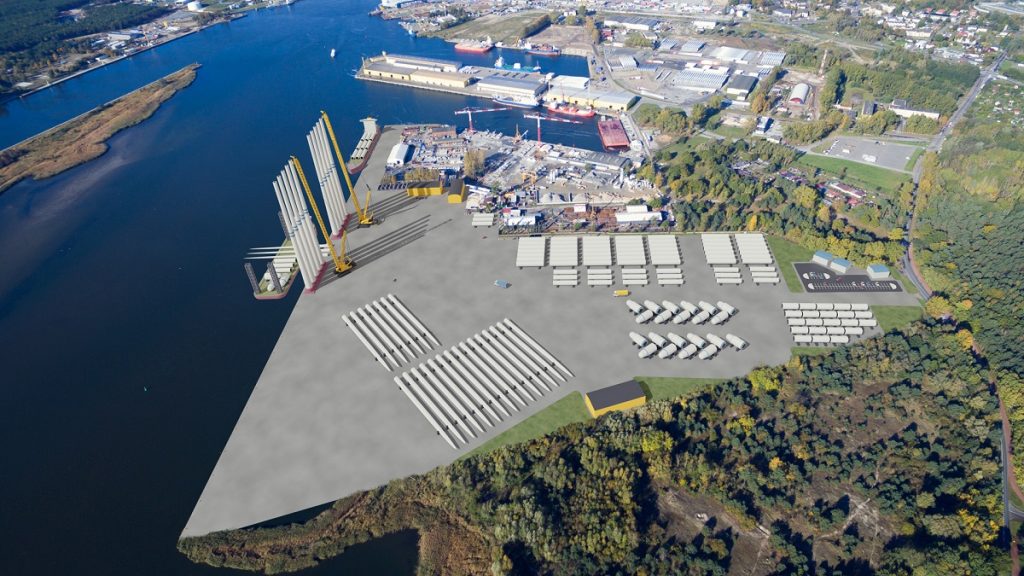 Polish Energy Group ORLEN has received approvals to start work on the construction of an offshore wind farm installation terminal in Świnoujście, the company's CEO Daniel Obajtek announced on social media on Thursday.
"Three months after the decision to build an offshore wind farm installation terminal in Świnoujście, we have received approvals from the West Pomeranian Governor Zbigniew Bogucki, allowing us to start work. The terminal will be ready as early as 2025 supporting the implementation of our offshore projects," PKN Orlen CEO Daniel Obajtek wrote on Twitter on Thursday.
In mid-October last year, Orlen signed an agreement with the Szczecin and Swinoujscie Seaports Authority on the construction of an installation terminal in Swinoujscie. The investment will be carried out as part of the offshore wind farm project in the Baltic Sea. Offshore wind farm components, including turbines, are to be delivered to the terminal site.
Two quays will be built: each 250 m long, which will be able to handle the largest offshore construction vessels and more. This port will also be able to pre-assemble both turbines and masts up to a height of over 100 m, a lifting capacity of 1,000 tonnes.
As Obajtek announced in October, PKN Orlen plans to generate 10 TWh of zero-carbon energy and 12 TWh of low-carbon energy by 2030.
The first project to be implemented using the installation terminal in Świnoujście is to be Baltic Power, a joint venture between Orlen Group and the Canadian company Northland Power.
The Baltic Power farm, with a capacity of up to 1.2 GW, is to be located approximately 23 km from the coast at Choczewo and Leba. When completed in 2026, it will be able to supply more than 1.5 million households with clean energy.
Source: PortalMorski.pl