PGNiG receives Poland's 40th imported LNG cargo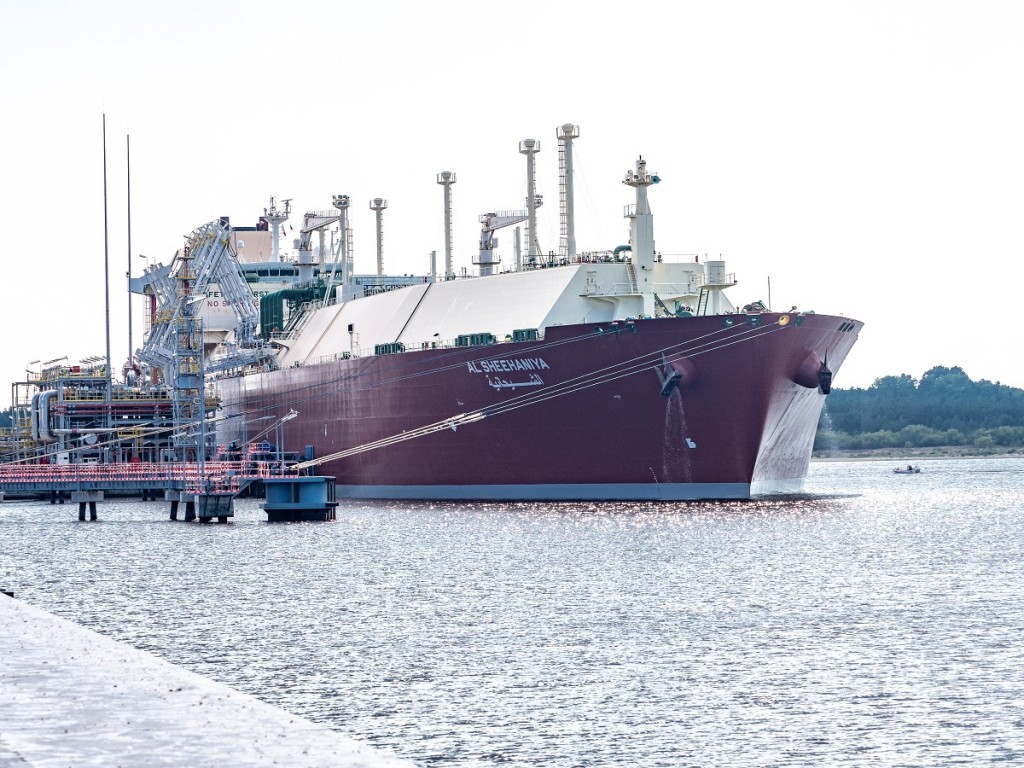 Poland's state-owned gas company PGNiG has received its 40th cargo of liquefied natural gas (LNG) at the "President Lech Kaczyński" LNG Terminal in Świnoujście – the country's only LNG import terminal.   "According to our plans, in 2019, PGNiG intends to bring at least 28 LNG deliveries to the terminal in Świnoujście from about 38 possible which equal 100% of the terminal's capacity reserved and paid for by PGNiG," said Piotr Woźniak, President of the Management Board of Polish Oil and Gas Company (PGNiG SA) during the Economic Forum in Krynica. "We continue our strategy based on diversifying sources of natural gas and we are building a portfolio of contracts for deliveries of LNG. We are in the process of concluding agreements with American suppliers for a further several billion cubic meters, which will be at our disposal starting from 2022. We will be able to bring it to Poland or sell it anywhere in the world," he added.
The most recent cargo delivery of liquefied natural gas to arrive to Poland was the 40th one, including deliveries under a long-term contract with Qatargas, other commercial deliveries from the USA, Norway and Qatar, and two technical cargo necessary to start the terminal.
The 210,200-cbm Q-Flex LNG carrier Al Sheehaniya, owned by Nakilat and chartered to Qatargas, arrived at the terminal in Świnoujście on September 6 and departed on the next day, delivering about 90 thousand tonnes of LNG, which gives about 120 million cubic metres of gas after regasification. This is the 31st delivery of liquefied natural gas from Qatar under a long-term contract.
LNG has an increasing share in the structure of PGNiG's gas imports. In the first half of 2018, liquefied natural gas accounted for 18% of the total import of the company, compared to 13% a year earlier. Next year, PGNiG intends to import at least 28 LNG supplies to Poland, including further spot deliveries.
rel (PGNiG)