America stands ready to supply Poland with more LNG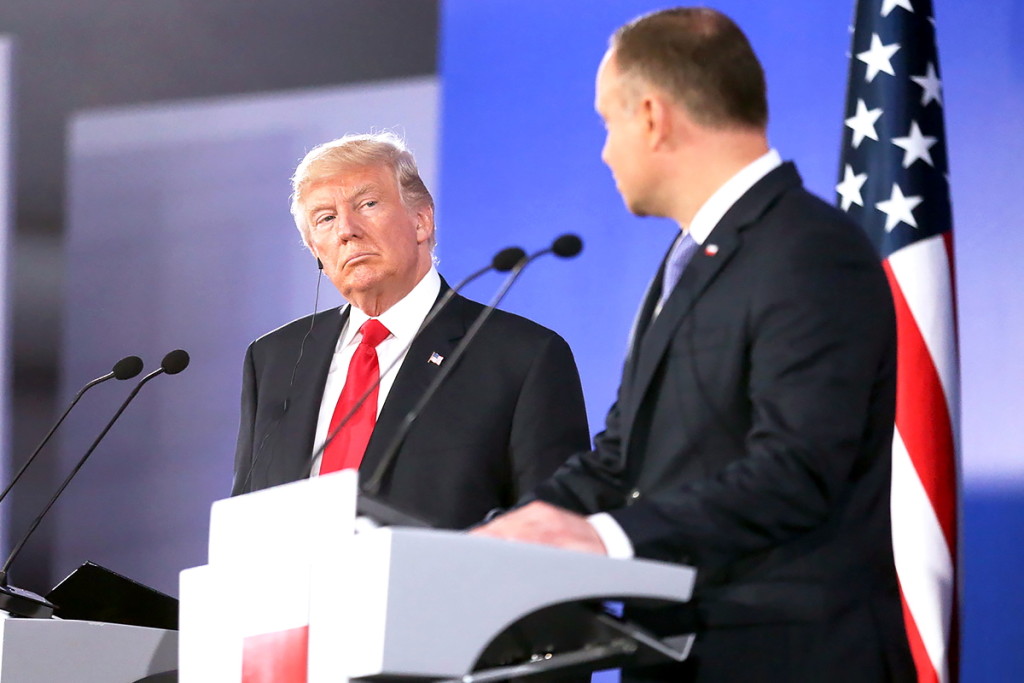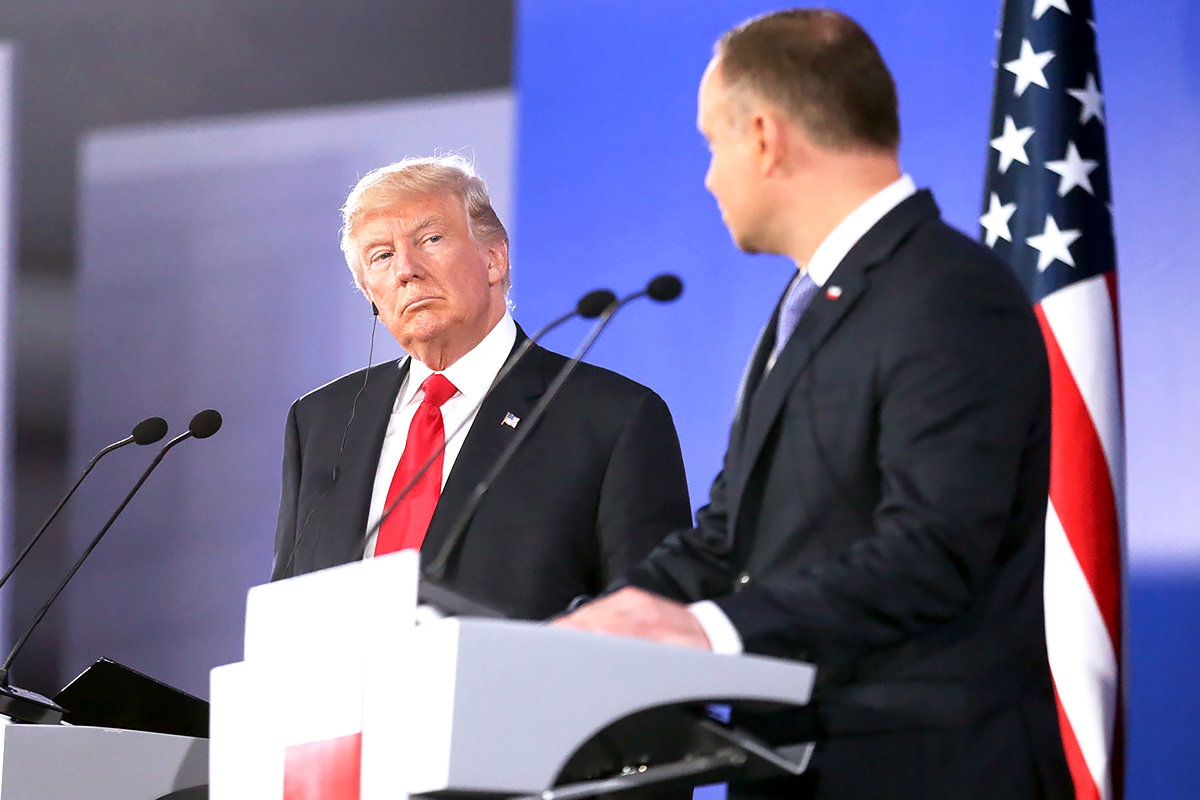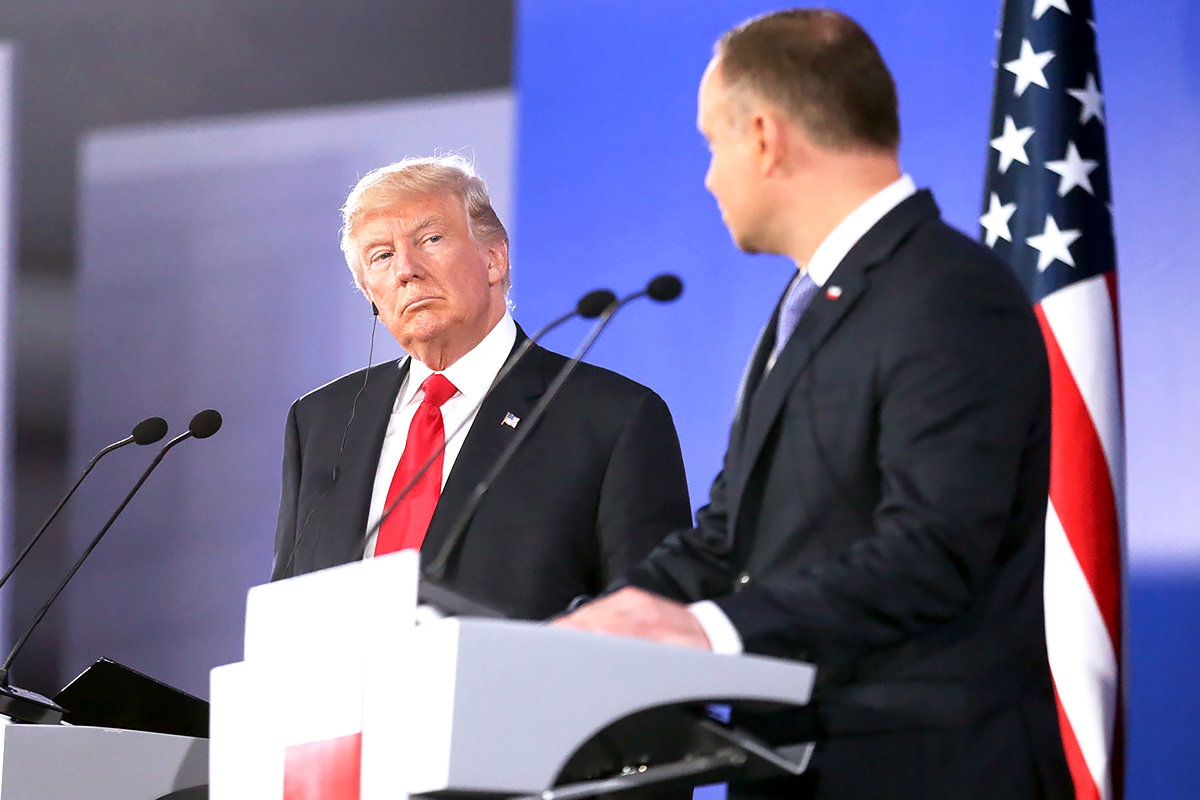 During his visit in Poland, American President Donald Trump declared readiness to sign a long-term liquefied natural gas deal between Poland's and the US' companies.
Trump arrived in Warsaw on Wednesday, July 5. On the next day he attended the Three Seas Conference and later he made a public speech in Warsaw's Krasinski Square, before heading to the G20 summit in Hamburg. During his speeches in Warsaw he raised many crucial issues, such as the need for a stronger, united Europe, increased NATO budget, and energy security for Central and Eastern European Countries.
The Three Seas Initiative seeks to strengthen ties among countries between the Black, Baltic and Adriatic Seas. It is a joint idea by the presidents of Poland and Croatia that concerns the economic cooperation of 12 countries in Central and Eastern Europe as well as the Balkans in areas such as energy, transport and digitisation. The initiative brings together Poland, the Czech Republic, Slovakia, Hungary, Lithuania, Latvia, Estonia, Croatia, Slovenia, Bulgaria, Romania and Austria.
Leaders of those countries gathered in Warsaw on July 6, to discuss how to boost trade and to cooperate on infrastructure projects. Trump, who also attended the "Three Seas" (the Baltic, the Adriatic and the Black Sea) summit – evaluated it as "incredibly successful".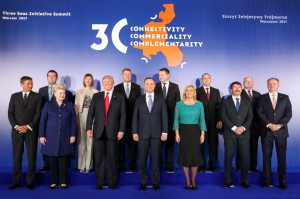 "America stands ready to help Poland and other European nations to diversify their energy supplies, so that you can never be held hostage to a single supplier" – Trump said in a joint press conference with Polish President Andrzej Duda.
"Let's hope for more supplies and further diversification of supplies of this commodity to Poland" – Duda emphasized adding that he expects a long term contract with the US to be signed "soon" to reduce reliance on Russian gas. He also expressed hopes, that Poland may become a hub for the region and added, that Poland wants to make sure no countries from the region fall victim to any gas "blackmailing" in the future.
It's worth recalling that, on June 8, the first ever US liquefied natural gas shipment arrived in the LNG Terminal in Świnoujście.
Read also: Poland received first American LNG. Does Trump's visit paves the way for more
After talks with Trump, Polish President said that the first delivery of gas had proved a success. "That opens the way to new contracts" – he added.
Trump confirmed that "many more" US LNG shipments will be coming to Poland, but said the price might rise. By contrast, some energy experts say, that a global surplus in supply, has depressed prices and made it difficult for LNG exporters to turn a profit.
The United States has one operating LNG export terminal in the contiguous 48 states, Cheniere Energy's Sabine Pass facility on the border of Texas and Louisiana. But numerous other terminals have been approved and will be allowed to export natural gas to nearly any country. The boom has been fuelled by rapid growth of domestic gas production in recent years.
"We are sitting on massive energy, we are now exporters of energy. Whenever you need energy, just give us a call" – Trump said during the joint press conference with Polish President Andrzej Duda. "I think we can enter a contract for LNG within the next 15 minutes" – he also said. "Do you have anybody available to negotiate? It will take about 15 minutes" – he added.
Duda responded that it is up to private companies in both countries, not the presidents, to negotiate such a deal. He added however, the government and private sector are both looking forward to such an agreement."I believe that after the conclusion of those negotiations, there will be a long-term contract for US LNG deliveries to our LNG terminal" – he stated.
Poland plans to expand the regasification capacity of its terminal in the nearest future.
Read also: Polish LNG terminal will increase its annual capacity to 7,5 bcm
Nowadays Poland imports most of the 16 billion cubic metres of gas yearly from Russian Gazprom, on the basis of a long-term deal. After the year 2022 when the deal expires the Russian gas could be replaced by supplies from Norway via a planned pipeline or from Qatar as well as from the US with more LNG coming to the terminal in Świnoujście.
"We are committed to securing your access to alternate sources of energy, so Poland and its neighbors are never again held hostage to a single supplier of energy" – President Trump repeated his declaration later in a public speech in Warsaw directed toward the Poles gathered at the Krasinski Square in Warsaw.
GL