PGNiG and Naftogaz: a step towards joint gas production in Ukraine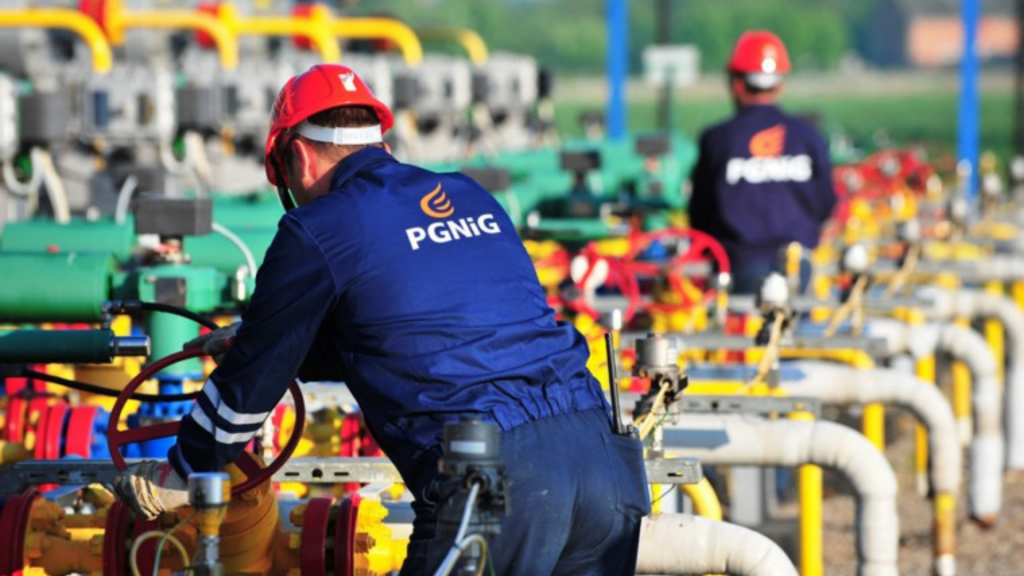 Polskie Górnictwo Naftowe i Gazownictwo SA and the Naftogaz Group, Ukraine's national oil and gas company, signed a Memorandum of Understanding regarding cooperation in exploration of hydrocarbon resources and gas production in Ukraine. A potential cooperation will focus on the region which, in geological terms, is an extension of structures exploited by the Polish company for over 70 years.
– Ukraine, which has one of the largest gas reserves in Europe, offers a very attractive growth potential for upstream companies like PGNiG. We are particularly interested in gas production development in Western Ukraine, the region bordering to the area where we have already been producing natural gas for several decades. The available data proves a high reservoir potential of this region. Our partner also has extensive experience and valuable geological data. Therefore, a potential cooperation between two companies may lead to increasing of natural gas production in the western part of Ukraine. It will be beneficial from the point of view of development of our companies, as well as for strengthening energy security in Central and Eastern Europe – Robert Perkowski, Vice-President of the Management Board of PGNiG SA, Chief Operating Officer said.
PGNiG's contribution to a potential cooperation will include, among others, competences in the advanced gas exploration methods, like three-dimensional seismic survey which results the company has been using for years in well designing. These methods enabled PGNiG to discover new gas reserves in the Sub-Carpathian region in Poland. PGNiG expects that the use of these technologies in Ukraine may bring similar results.
– By attracting international partners, we intensify the pace of releasing Ukraine's resource potential. PGNiG is a public company with high standards and successful track record of exploration and production activities both in Poland and abroad. In particular, PGNiG has proven achievements in the region bordering the Ukrainian part of the Carpathians. I am confident that together we will be able to achieve mutually beneficial synergy that will contribute to Naftogaz' strategic goal — to help Ukraine achieve energy independence within the next 10 years by driving its natural gas production volumes – said Otto Waterlander, Chief Operating Officer of the Naftogaz Group.
About the PGNiG Group
The PGNiG Group is the leader in the Polish gas market with 25,000 employees globally. It operates in exploration and production of natural gas and crude oil, international gas trading, sale and distribution of gas and liquid fuels, as well as heat and electricity generation. The PGNiG Group consists of over 30 companies including providers of specialist geophysical, drilling and well services that are highly valued on international markets. The Group's parent company, PGNiG SA, is one of the largest companies listed at the Warsaw Stock Exchange.
About the Naftogaz Group
The Naftogaz Group is a National Oil and Gas Company of Ukraine and one of the biggest players in the gas market of Central and Eastern Europe. The Group pursues development and exploration of oil and gas fields, drills wells, provides gas and oil transmission and storage and supplies natural gas to consumers. In 2020, Naftogaz produced 13.45 bcm of sales gas, which is 73% of all gas produced in Ukraine
rel.PGNiG