Over 530,000 TEUs handled in the first five months in the Port of Gdansk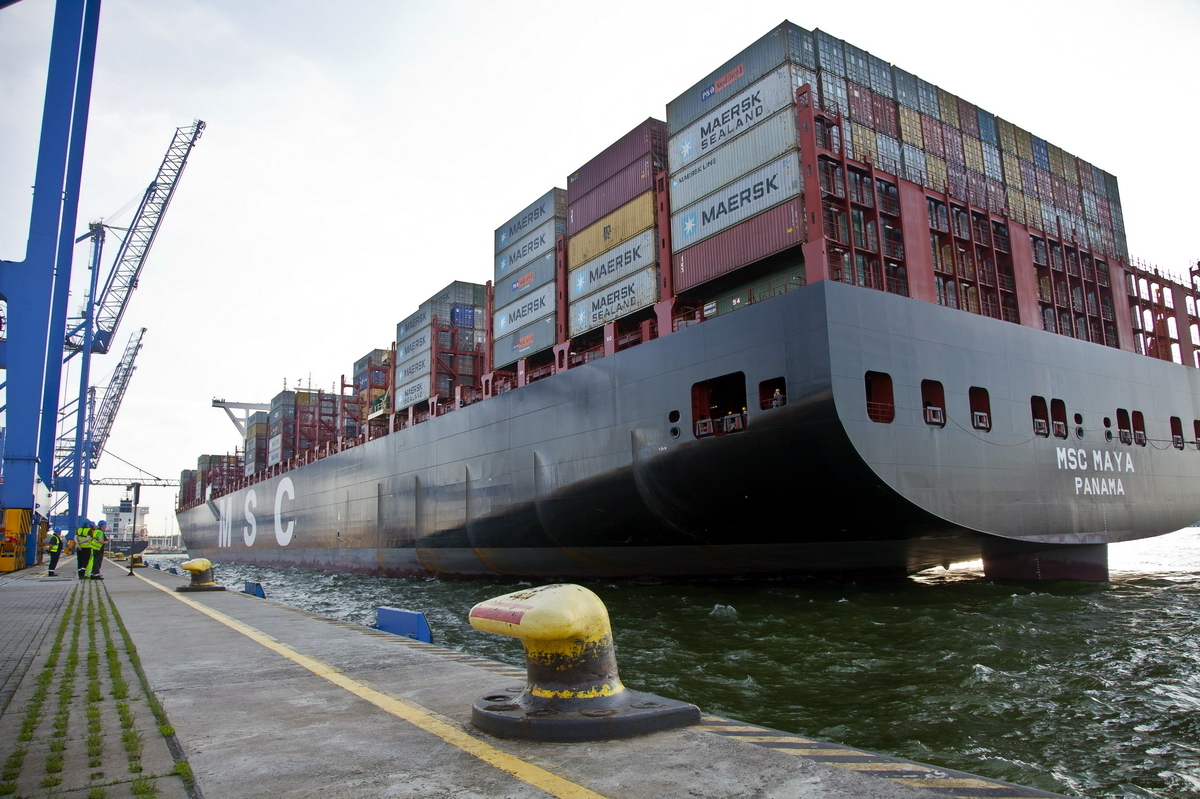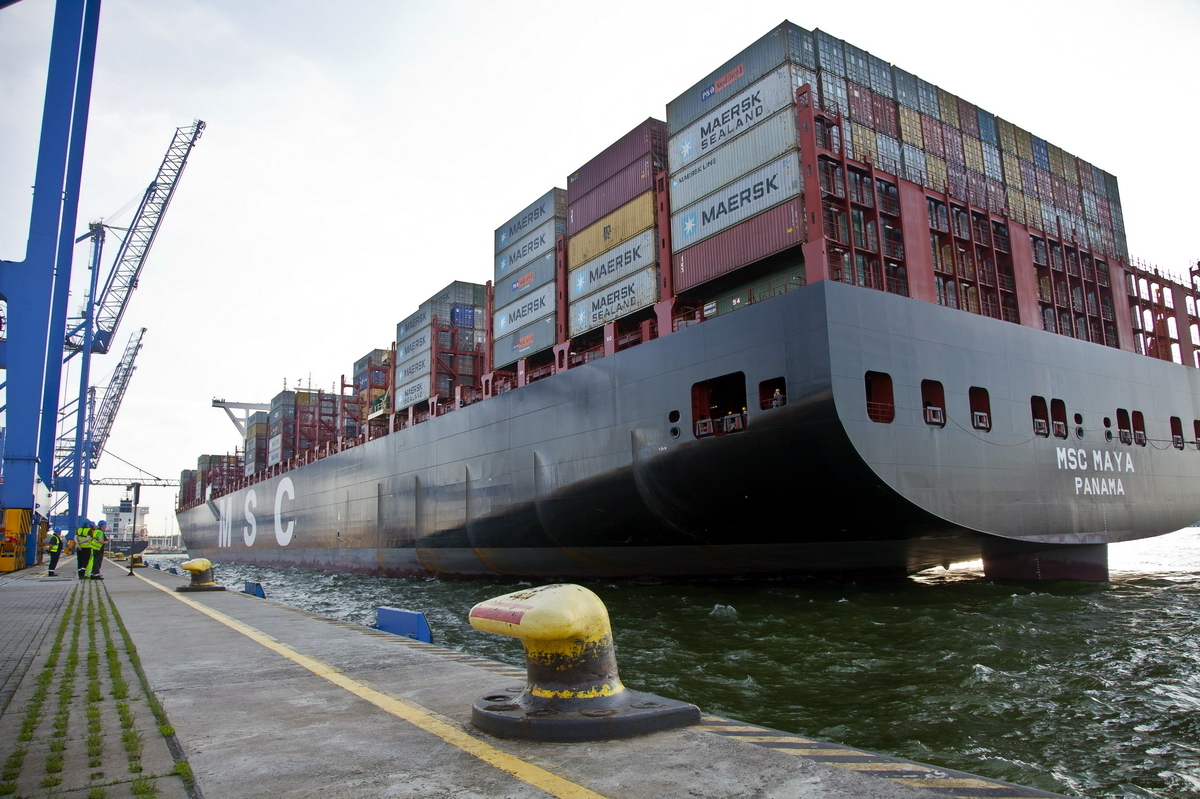 In August 2013, we reported about the world's largest container ship calling at Gdansk's port. At the time, it was a ship operated by the Maersk Line – Maersk Mc-Kinney Moller – with a capacity of 18,270 TEU. The vessel was the first of six twin container ships ordered by the operator at that time, then considered to be the largest in the world.
A year later, the size record was broken by China Shipping Container Lines, which put an impressive container ship, CSCL Globe, into operation in 2014. However, a month later, in December 2014, an even larger vessel, MSC Oscar, was put into operation by the Mediterranean Shipping Company. Its twin, MSC Maya, a year younger, as it was built in 2015 in a South Korean shipyard, visited the Port of Gdansk – the DCT to be precise – for the first time on 2 June and it will most likely moor there until 6 June.
The ship's design makes it possible for it to carry nearly a thousand containers more than the Triple-E class vessels which called at Gdansk's port before. MSC Maya was designed to transport a total of as many as 19,224 20-foot containers, which – when put one after the other – would stretch out in a line over 117 km long, which best illustrates the ship's grandeur.
Up till now, the 2M (Maersk Line, MSC) container shipping alliance's ocean line to the DCT Gdansk was operated solely by the Maersk fleet. Currently, with MSC Maya's call at the port, it has been joined by the fleet of the alliance's second operator.
This is a very significant event for the port, as it provides further evidence that the Port of Gdansk is considered to be the key Baltic port in terms of container handling. Since 2012, it has held second place in the basin, when it comes to the number of TEUs handled, and at the same time, it is counted among Europe's 25 largest container ports.
Initial transshipment results for the first 5 months of 2016 suggest that the year 2016 will be comparable to, if not better than 2014 – a record year for containers in Gdansk. That year, a total of more than 1.2 million TEUs were handled at the Port of Gdansk. Meanwhile, between January and May 2016, over 530,000 TEUs were handled at the port's quays, i.e. 3% more than in the record year, and as much as 120,000 TEUs, i.e. 30% more than last year. The coming months will show whether putting the MSC fleet's vessels into service on the 2M alliance's line to Gdansk will translate into an increase in the number of containers at the port.
Read also:
The largest container carrier in the world called at DCT Gdansk
rel (PGA)