ORP Bielik in Remontowa Shiprepair Yard SA [VIDEO]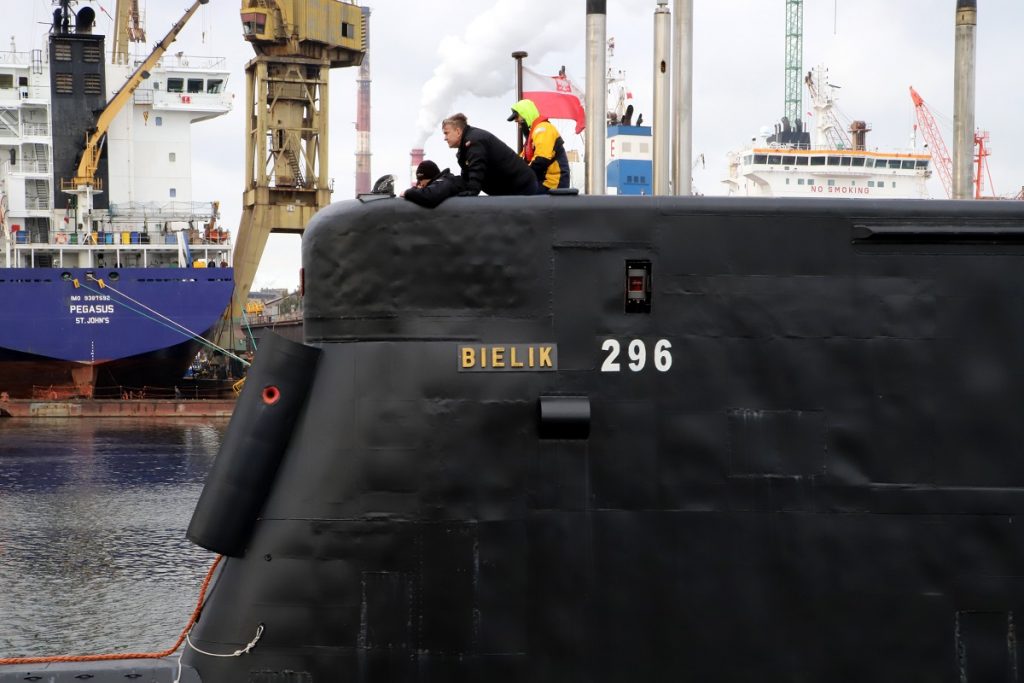 The ORP Bielik submarine came to Remontowa Shiprepair Yard SA on 23rd October this year for repair.
The shipyard will begin the current repair of the ship. Renovation works will focus on a few most important ship systems and maintenance.
It is worth mentioning that in Remontowa Shiprepair Yard SA the submarines have already been repaired. For the first time in history, in August 2013 the shipyard received ORP Sokół.
ORP Bielik is a 207 / Kobben type Navy submarine. The vessel was launched on 27 January 1967 in the German shipyard Nordseewerke, commissioned by Norway. The ship went into service in the Norwegian Navy in 1967 as HNoMS Svenner, and in 2001 it was handed over to the Polish Navy. Two years later, the Polish flag was raised on the ship.
The Polish Navy still had four Kobben submarines at its disposal until 2017: ORP Sokół (2002-2018), ORP Sęp (2002-now in service), ORP Bielik (2003-now in service), ORP Kondor (2003-2017).
AL
Photo: Agnieszka Latarska, Ireneusz Gradkowski.