ORP Albatros with special commendation by the minister of national defence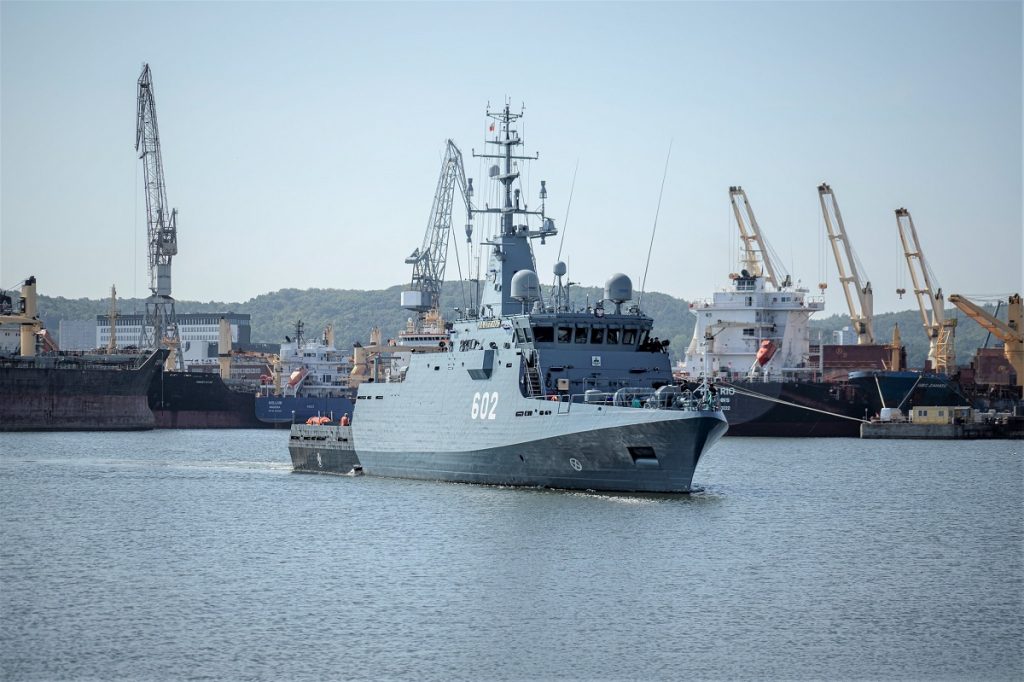 The 30th International Defence Industry Exhibition (MSPO) in Kielce ended on Friday with the presentation of the Defender awards. During the ceremonial gala, the special award of the President of the Republic of Poland and the distinctions of the ministers of the various ministries were granted.

The special award of the Vice President of the Council of Ministers, the Minister of National Defence for the modern mine destroyer, vessel of the 258 ORP Albatros project, was given to the consortium whose leader is Remontowa Shipbuilding S.A. from Gdańsk.
ORP Albatros is the second in a series of modern mine destroyers commissioned by the Polish Navy at the Remontowa Shipbuilding SA shipyard. The vessels are used for searching for, identifying and combating sea mines, conducting reconnaissance of waterways, guiding other vessels through mine threat areas, laying mines and remotely controlling self-propelled anti-mine platforms.
Ultimately, the Polish armed forces will have six vessels of this type at their disposal. The first – ORP Kormoran – was handed over in November 2017, while the acceptance of the third ship – ORP Mewa – is expected in November this year. In June this year, a contract was signed for the delivery of another three destroyers of the Kormoran II type to the Polish Navy.
rel. RSB