Opening of the new hull assembly line at Remontowa Shipbuilding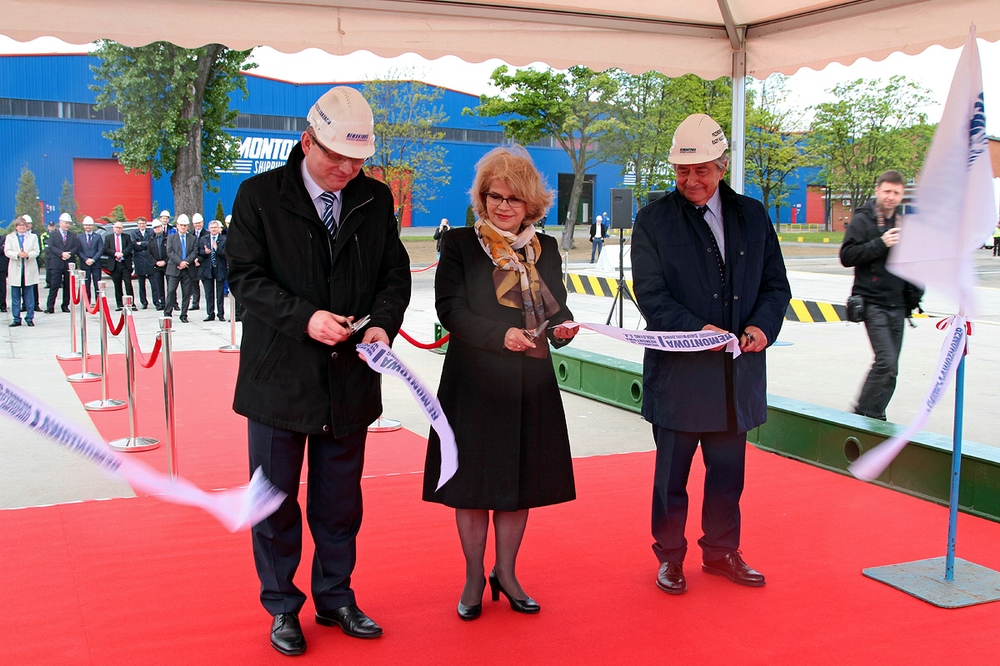 On May 14, 2015, Remontowa Shipbuilding, belonging to Remontowa Holding capital group saw celebratory opening of the new ship hulls assembly line with modern gantry crane.
Undersecretary of state in Ministry of Economy, Grażyna Henclewska, along with accompanying representatives of Department of Innovation and Industry were among those attending the ceremony.
Andrzej Wojtkiewicz, president of Remontowej Shipbuilding SA could not hide his satisfaction drawn from the new investment. He emphasized the completion of this investment represents a kind of crowning of the investment programme being implemented for a couple of years at the yard, enabling to intensify production and to build even more state of the art and complex, advanced vessels.
Piotr Soyka, president of Remontowa Holding SA congratulated the shipyard's management and all employees on the occasion of the swift completion of the investment. He highlighted this was an important and joyful day, as the shipyard was equipped with modern production line enhanced with a new gantry crane of 300 t SWL.
The investment is not only destined for hull assembly, but it also has a purpose in ship launch operations. The new production line, located alongside the existing first similar assembly line operated for a couple of years now, will be functioning independently. It is destined for assembly of blocks into hulls of up to 130 m in length and skidding or rolling the hulls onto a adjacently moored floating dock or heavy-lift submersible barge for launching.
Remontowa Shipbuilding SA is currently the largest newbuilding yard in Poland, celebrating 70th years of operation in 2015. Over this period nearly 1000 ships have been delivered. The yard is also one of the most popular employer in the Pomeranian region.