On Polish-Filipino cooperation in education and maritime affairs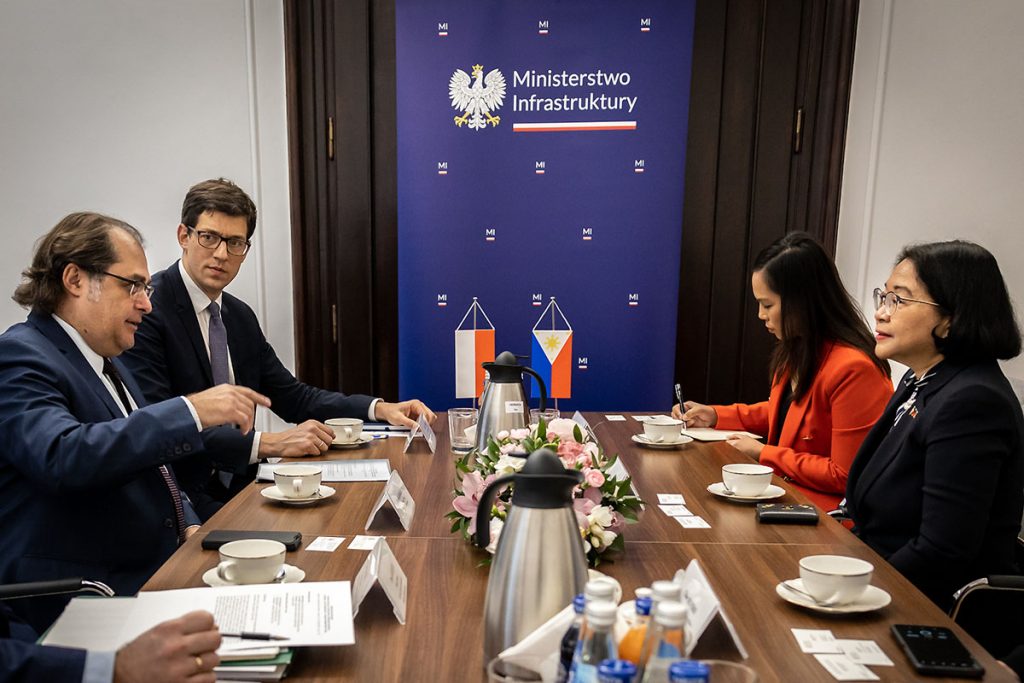 Polish-Filipino cooperation in maritime economy and education were the main topics of talks between Deputy Minister of Infrastructure Marek Gróbarczyk and Ambassador Leah M. Basinang Ruiz of the Republic of the Philippines. The meeting took place on 17 January 2023 in Warsaw.
During the meeting, the possibility of cooperation between maritime universities from Poland and the Philippines was discussed.
"The rich traditions and high level of Polish maritime universities can be a good basis for developing mutual cooperation in the field of seafarers' education," – said Deputy Minister Marek Gróbarczyk.
At the same time, the issue of recognition of certificates of Filipino seafarers in European Union countries was discussed.
"The Polish maritime administration is interested in renewing the agreement with the Philippine side on the recognition of seafarers' certificates. Of course, this matter depends on the Philippines maintaining the recognition of the European Commission in terms of meeting the conditions of the International Convention on Standards of Training, Certification and Watchkeeping for Seafarers." – Deputy Minister Marek Gróbarczyk pointed out.
The meeting was also an opportunity to discuss cooperation between the Port of Gdynia and the Philippine company International Container Terminal Services (ICTSI), which, in accordance with a recently signed agreement, extended the lease of the land of the Baltic Container Terminal, which it has been managing for 19 years, by 30 years.