New intermodal infrastructure of the Logistics Centre in the Port of Gdynia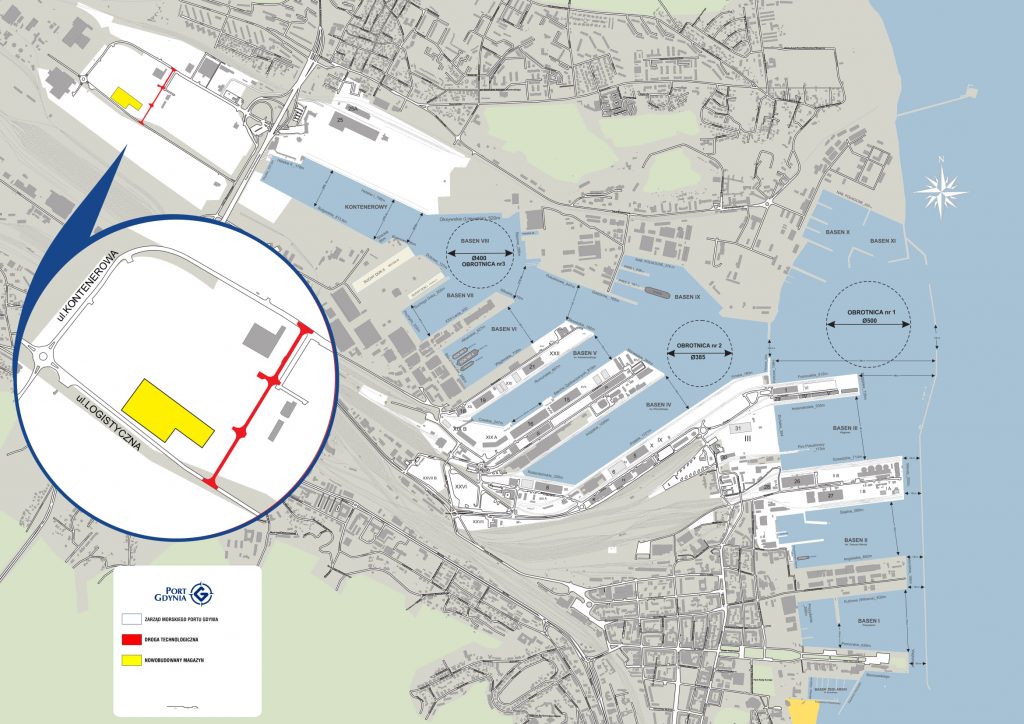 In the seat of the Port of Gdynia Authority, on 30 July another contract for construction works was signed this year – the value of the contract is over PLN 5 million gross. The contractor is a well-known road company from Gdynia – MTM SA.
The investment concerns
the construction of a technological road connecting Kontenerowa and Logistyczna Streets. It is an integral part of a very ambitious undertaking called "Construction of intermodal infrastructure in the Logistics Centre of the Port of Gdynia". The entire project is estimated at a total net amount of PLN 155 million, and the result is a modern Logistics Centre, created for investors, recipients of port services and other entities operating in our area.
– Signing the agreement will allow us to start construction works at any moment, in accordance with the plan assumed at the beginning of the year – emphasizes Grzegorz Dyrmo, Vice-President of the Port of Gdynia Authority SA.
The construction of a technological road is, apart from the construction of warehouses, railway infrastructure, storage yards and parking lots, one of the many investments carried out in this part of the Port. After its completion, we expect a significant improvement in transport in this area.
Apart from the road with a length of about 360 m, new drainage, reconstruction of the sanitary and water supply network and lighting of the whole street will also be carried out. This investment will strengthen the Port of Gdynia's competitive capacity in the area of port services, stimulating the development not only of Gdynia, but also of the entire region.
Thanks to the new technological road, internal transport in the area of the Port of Gdynia will be improved. On both sides of the road there will be about 100 parking spaces for cars. The scope of the signed contract also includes reconstruction of the existing culvert on the Chyloński Stream along with strengthening of its slopes and bottom.
The ready road is to be put into service in the second quarter of 2020.