MSC Ambra for the first time in DCT Gdansk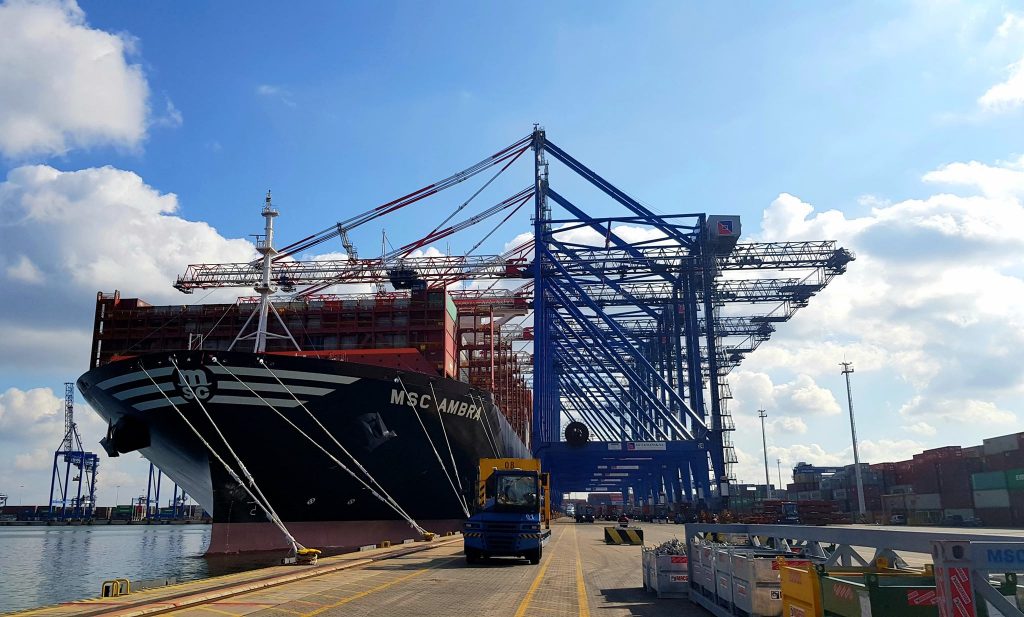 On Saturday, March 7, one of the largest container ships in the world, owned by the Mediterranean Shipping Company – MSC Ambra, entered DCT Gdansk. This is the first visit of this vessel to Gdansk.
MSC Ambra was launched this year in the Korean shipyard Samsung Heavy Industries and entered DCT Gdansk as part of its girlfriend cruise from Xingang port. According to data provided by Vessel Finder, the ship has already visited Puerto la Cruz in Venezuela, Bremerhaven, Germany and then Gdansk, from where it will sail tomorrow, March 10.
The MSC Ambra is almost 400 m long and over 60 m wide. It has the same capacity as MSC Gulsun, MSC Samar, MSC Leni, MSC Mia, which regularly arrive at DCT Gdansk.
AL
Photo: Emilia Mirek