Maritime Economy Forum Gdynia in October 2016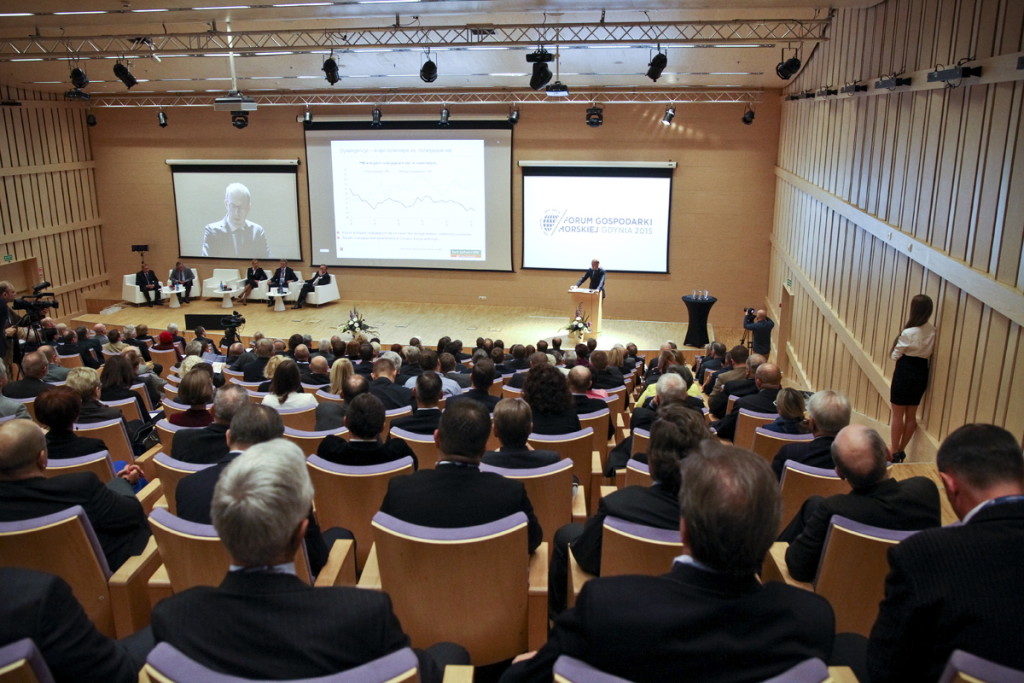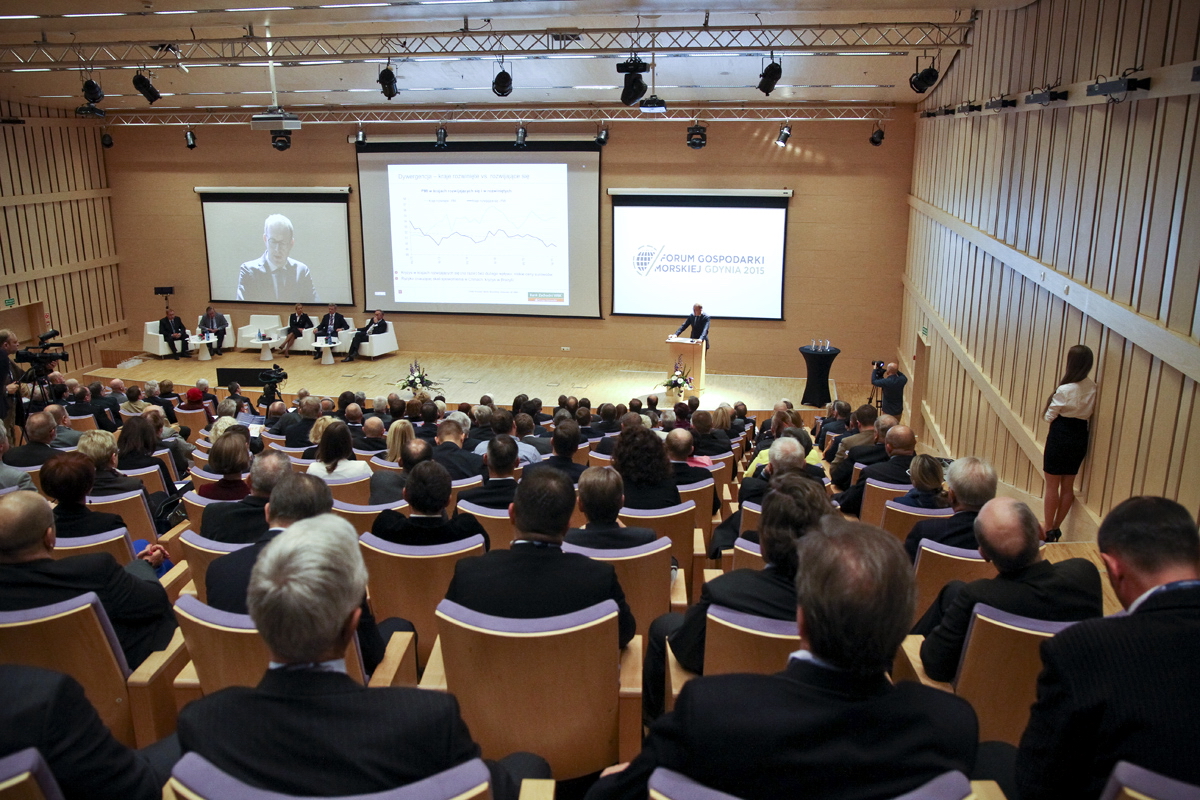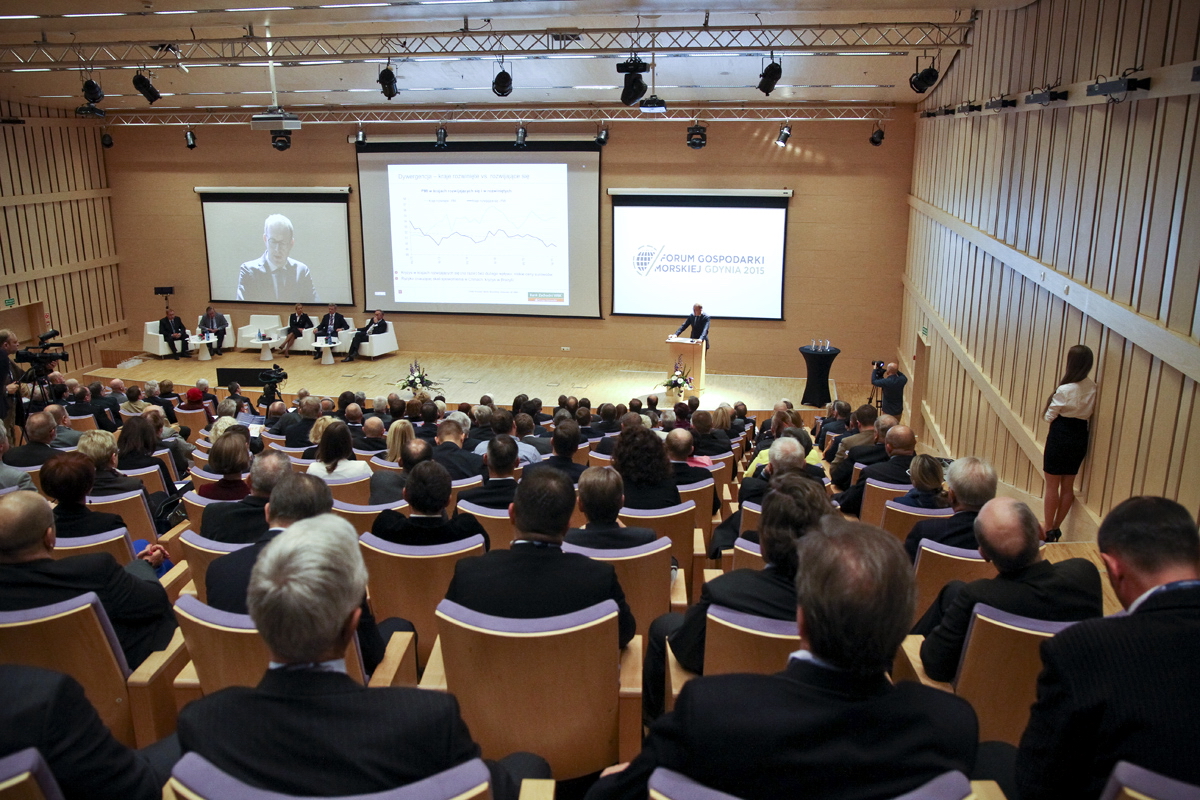 The Maritime Economy Forum will be held on the 14th of October in Gdynia. Last year's change in the existing form of this very important event, which has been present on the business map of Pomerania for 16 years, was quite successful, as it showed how extremely important the maritime economy is for the region.
The Maritime Economy Forum is a modern platform for exchanging experience and knowledge, stimulating creative discussions and meetings of specialists from different branches of the maritime economy. This brings the focus of the Forum on practical considerations, which are relevant to the business competitiveness and potential development of the maritime economy and Baltic ports.
Undoubtedly, maritime economy is a strong distinguishing feature of Gdynia and the region which additionally provides a boost to the effective development of high-growth potential sectors, including creative industries, ICT, BPO, or knowledge and education sectors. This year's Forum will have the form of open discussion panels with business practitioners from different maritime sectors, but also entrepreneurs and scientists, which will provide opportunities for exchanging opinions, experience and ideas.
The subjects raised during the Forum will revolve around the issues of the sector's competitiveness and the prospects offered by the effective use of the potential available in our region.
Participants of this year's Forum will be able to participate in four different panels:
Maritime Industries
Seaports
Maritime Logistics
Ship Management
Many honored guests with Marek Gróbarczyk, minister of maritime economy and inland navigation in Poland and prof. Jerzy Hausner, former deputy prime minister will attend the event.
During the Forum, a ceremony of handing over the Innovative Maritime Economy Awards will take place. The awards are founded and will be handed over by Piotr Soyka, chairman of the board of Remontowa Holding. The Awards are aimed to publicize achievements of Polish shipbuilding industry and raise the awareness of this sector as an important, successful and further developing part of Poland's economy.
The "Innovative Maritime Economy Award" statuettes, in shape resembling a large diamond, are awarded by the Jury, consisting of the Forum Okrętowe's (The Association of Polish Maritime Industries) board members.
The Forum will take place on Friday, 14th October 2016 in the Conference Centre of the Pomeranian Science and Technology Park in Gdynia, al. Zwycięstwa 96/98.
Participation in the Forum is free of charge.PortalMorski.pl and PolandatSea.com are media partners for the event.
More details and registration form: http://www.forum.gdynia.pl/en/home
GL, rel (MEFG), Photos: Przemysław Kozłowski