Machine for drilling a tunnel in Świnoujście is being built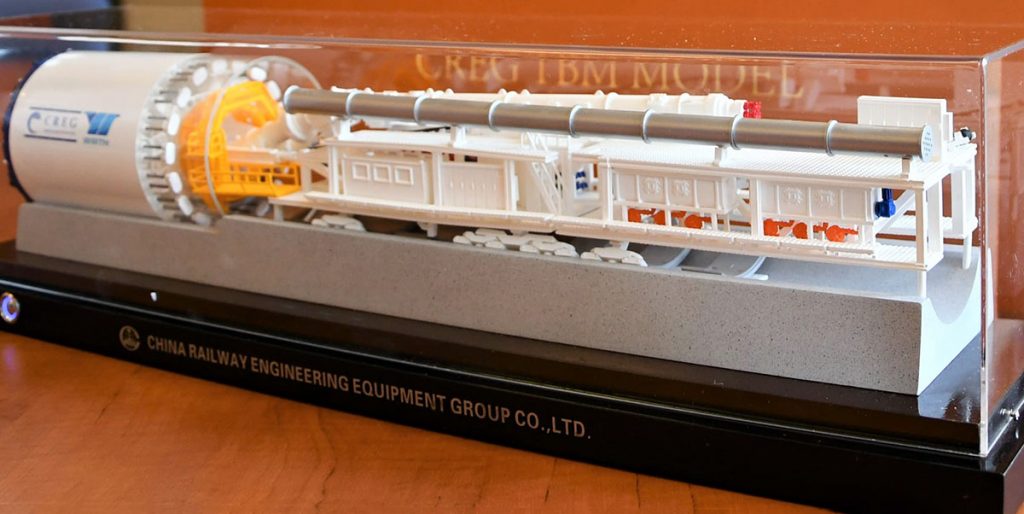 In China, the construction of a machine that will drill a tunnel between the islands of Wolin and Usedom in Świnoujście has begun.
The machine will be more than 13 meters in diameter and the diameter of the shield itself will be 12 meters.
The Tunnel Boring Machine (TBM) for the construction of a permanent link between the islands of Wolin and Usedom is already under construction, the press services of the Swinoujscie magistrate informed on Monday.
The tunnel construction consortium commissioned the construction of the machine from China Railway Engineering Group. Although the device will be similar to those drilling tunnels in other investments, it will have the parameters indicated by the Polish tunnel designers.
The Świnoujście TBM will have an external diameter of over 13 meters and the shield will be 12 meters long. The length of the whole structure will be 101 metres and its weight will be 2740 tonnes. The complete machine is to be assembled in China in May 2020 at the latest. Later it will be disassembled there and transported to Swinoujscie.
The permanent crossing in Swinoujscie will connect the islands of Usedom and Wolin, which are separated by the Swina River, which is also part of the fairway to the port of Szczecin. The construction site was handed over to the contractor in October this year. The tunnel is being built by a consortium of PORR SA, which is its leader, PORR Bau GmbH, Gulermak Agir Sanayi Inşaat ve Taahhut A.S. and Energopol Szczecin SA.
The most important part of the project will be a 1.76 km long tunnel, which will allow drivers to drive under the Swina River. The value of the investment is about PLN 913 million, and the EU co-financing – PLN 776 million. The funds for the investment come from the Infrastructure and Environment Programme for 2014-2020. The value of the contract for design and construction exceeds PLN 793 million.
The total length of the investment will be about 3.4 km, including 1.44 km of a single-pipe hollow tunnel. The internal diameter of the tunnel is to be 12 metres; there is to be a two-way roadway with lanes 3.5 metres wide each, and an evacuation gallery below the roadway.
The tunnel is to be ready by September 2022.
Kacper Reszczyński