LOTOS to open its first LNG refueling station in Poland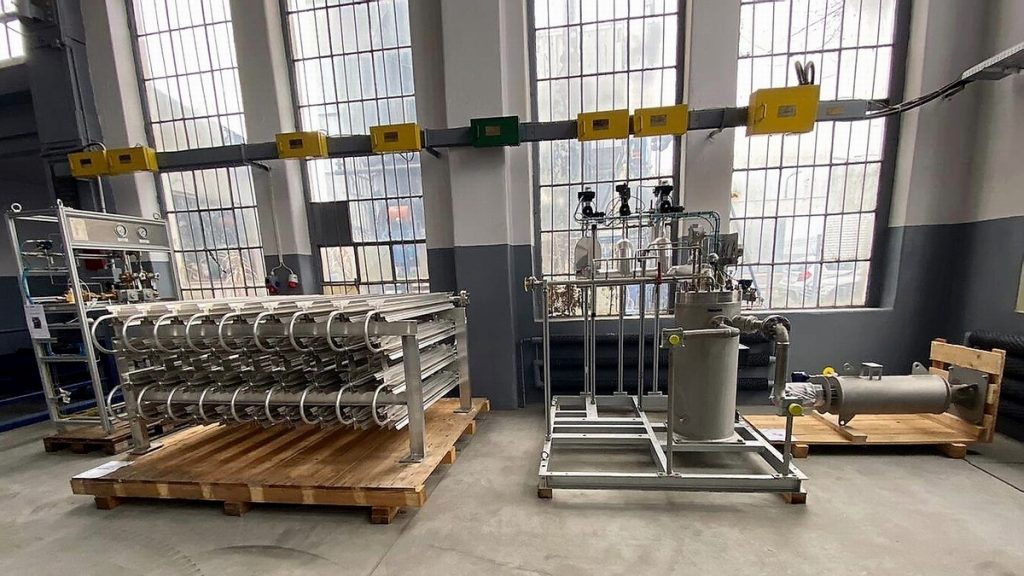 In late March 2020, Grupa LOTOS, LOTOS Paliwa and Remontowa LNG Systems signed an agreement to build a pilot liquefied natural gas (LNG) docking station, to be sited at the LOTOS service station located in Gdańsk-Osowa on the ring road bypassing the Gdańsk-Gdynia-Sopot metropolitan area (on the road to Gdynia). Its commercial operation is slated to start in mid 2021.
"As we battle the coronavirus pandemic, we care to ensure continuity of the day-to-day operations of our companies. This improves our chances of swiftly returning to business as usual and gives us hope for quick economic recovery in the near future. Innovation will be a key element here," said Jacek Sasin, Deputy Prime Minister and Minister of State Assets.
"The project is implemented in partnership with Remontowa LNG Systems and it will enable LOTOS Paliwa to expand its offering to include LNG and CNG as modern, alternative, economical, low-emission fuels designed primarily for heavy road transport. Projects of this type are an important direction for us, one we will actively pursue," stated Paweł Jan Majewski, President of the Grupa LOTOS Management Board.
"Through this project we will implement at least a few very demanding technologies, expand the range of our LNG solutions and enter the onshore market with the technologies we used previously in the maritime industry" – says Piotr Dowżenko, CEO of Remontowa LNG Systems of the Remontowa Holding Group.
As its main function, the station will enable refueling of vehicles powered by LNG and CNG. The cryogenic condenser will enable boil-off gas to be liquefied and re-injected into the tank container, helping the station to reduce methane emissions to zero during operation. Furthermore, automatic control and monitoring systems will enable single-person operation and remote servicing of the docking station.
Its unique function will be maintaining the technical parameters of LNG stored in the intermodal cryogenic tank containers at safe levels for a long time in order to enable distribution of LNG to end consumers by any mode of transport.
Building the facility in the proposed location will contribute to developing transport infrastructure along a TEN-T route. The project will help to create an LNG distribution system in Gdańsk, with its footprint extending to Gdynia (as a TEN-T urban node), the Gdańsk Province and beyond (no LNG fuel sources exist in Northern Poland today).
The project is co-financed by the EU under the Connecting Europe Facility programme (CEF), which includes the design, construction and testing of a pilot LNG docking station.
LOTOS is a Polish capital group whose activities are of strategic importance for national and European security in the energy sector and Polish economy. LOTOS produces natural gas and crude oil in Poland, Norway and Lithuania. It operates one of the most modern European refineries situated in Gdansk, where the raw material is processed mainly into high quality fuels, including premium fuels – LOTOS Dynamic, as well as aviation and marine fuel.
Remontowa LNG Systems sp. z o.o., a member of Remontowa Holding specializes in the production of LNG supply systems. It also produces heat exchangers, steam and water boilers, tanks, coolers, heaters, condensers and steel structures. The company has constructed and delivered a complete LNG system for the ferry Samsø (current name: Prinsesse Isabella) – the first LNG-powered ferry in the European Union, built and delivered in 2014 to a Danish shipowner by Remontowa Shipbuilding S.A.