Launching of the Marine Projects built sailing training vessel for Vietnam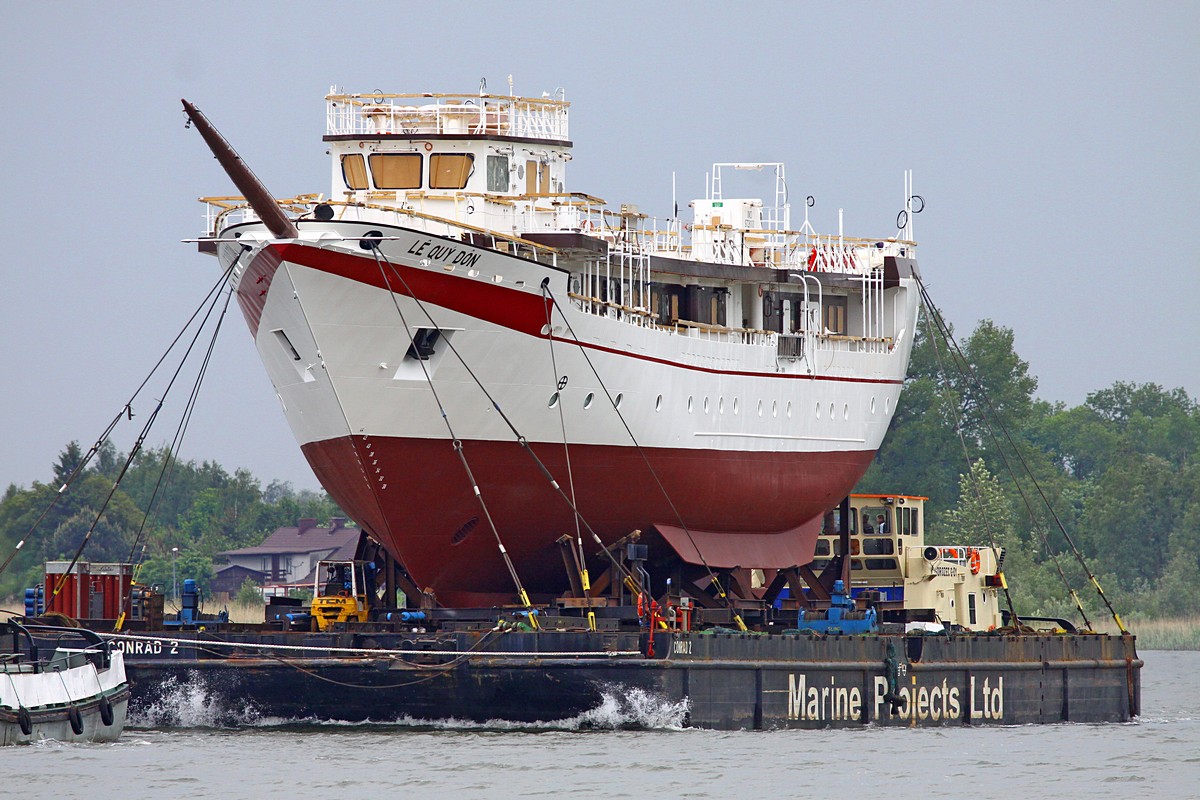 Barque, destined for Vietnamese Navy Academy in Nha Trang (Học viện Hải Quân Việt Nam) is under construction at Marine Projects Ltd to direct order from Polish Defence Holding. On July 2, 2014, the keel laying for the sailing vessel, designed by Choreń Design & Consulting, took place.
On June 1, 2015, the hull was skidded from production hall onto a yard's own heavy-lift pontoon-barge and towed to a floating dock hired from Baltic Engineering Ltd. in the area of former Gdansk Shipyard. After skidding from the pontoon-barge onto the dock, the submerging of the floating dock commenced and thus, the sailing vessel hull launching was completed on July 2, in the afternoon. The launched hull, in advanced stage of outfitting, was weighing approx. 600 tons.
The new Gdansk built sailing training vessel, at 857 ton displacement and gross tonnage of 714, is 67 m long over all (including bowsprit), has 58.3 m hull length, is 10 m wide, 5.75 m deep and draws 3.6 m. It will host 80 cadets. The ship is designed with 1400 m² sails area on three nearly 40 m tall masts.
The permanent crew of 30 will undergo training at Polish Naval Academy in Gdynia onboard ORP Iskra. The Vietnamese sailing ship from Marine Projects is expected to be delivered in August and to depart Poland in Autumn this year. It will be named Lê Quý Đôn – after XVIII century Vietnamese philosopher, poet, encyclopaedist and government official.