Last farewell to Captain Henryk Jaskuła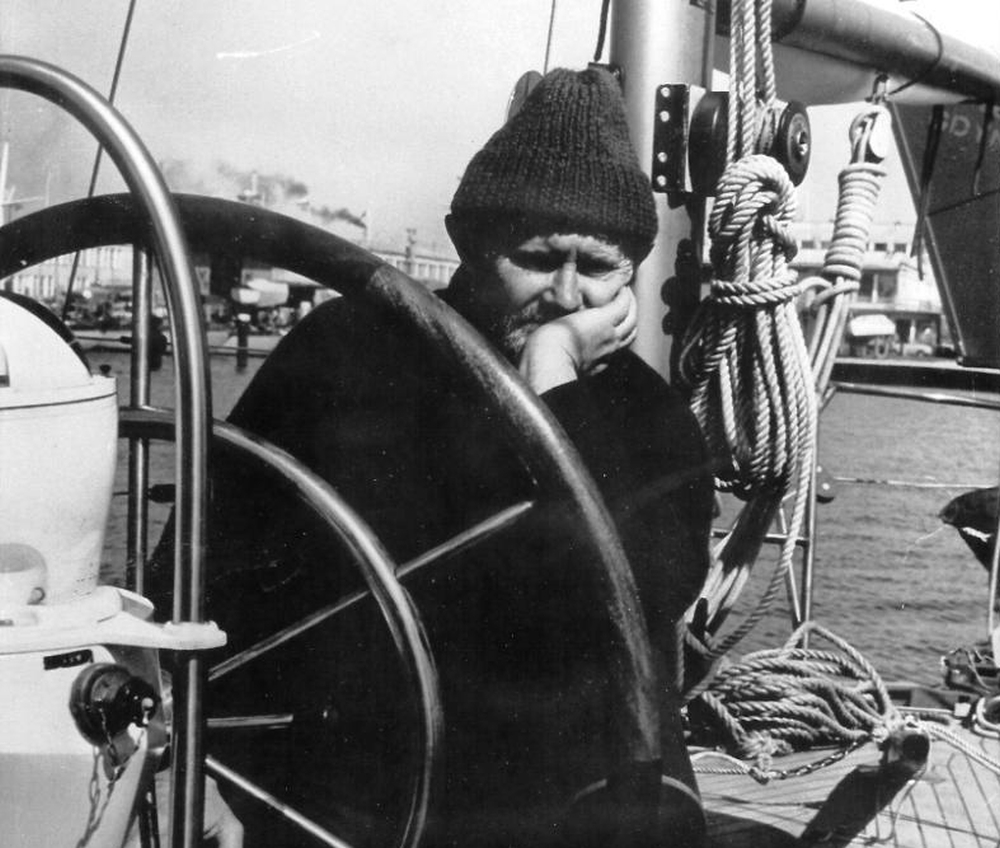 The funeral ceremony of Henryk Jaskuła will begin at 1 pm on Friday. The urn with the ashes of the great seaman will be deposited in the Zasanie cemetery in Przemyśl – Jaskuła's hometown.
Henryk Jaskuła was the first Pole and the third sailor in the world to circumnavigate the Earth alone and without calling at any port. The expedition, which began on 12 June 1979, lasted 344 days and ended on 20 May 1980.
Captain Henryk Jaskuła did not live to see the 40th anniversary of the end of the voyage – he was six days short. He died on 14 May 2020.
As a participant in the Conscious Donation Programme, he donated his body to science. Now, three years after his death, a final farewell will take place after his ashes have been brought to Przemyśl.
Henryk Jaskuła was born on 22 October 1923 in Radziszów, a village near Krakow. He became interested in sailing because he missed his family, who emigrated to Argentina. He returned from there after the Second World War, and while studying in Krakow, married Zofia Kiełtyka from Przemyśl. They had two daughters, with whom they settled in the city on the San River.
Captain Jaskuła made his first voyage on the Baltic Sea in 1964 on the yacht Syrius. After gaining enough sailing experience, he started planning a voyage around the world.
For his achievements, he was made an honorary citizen of Przemyśl in 2008, and for spreading the good name of Polish sailing and Polish shipyards around the world, Jaskuła was awarded the Officer's Cross of the Order of Rebirth of Poland. On 18 February 2013, he was awarded the Super Kolos for his lifetime of sailing achievements.
Funeral ceremonies will begin on Friday (19 May), at 1 pm, at the Zasanie municipal cemetery, with the removal of the urn from the cemetery chapel. The family and the organisers appeal that no wreaths or flowers should be brought; money can be donated to the construction of a statue of Henryk Jaskuła, which will be erected this year on Franciszkańska Street. Donations can be made to BNP Paribas 53 1600 1462 1733 7104 1000 0002, with the note: Captain Jaskuła, WE REMEMBER.