Jadrolinija released first images of a new ferry to be designed by RMDC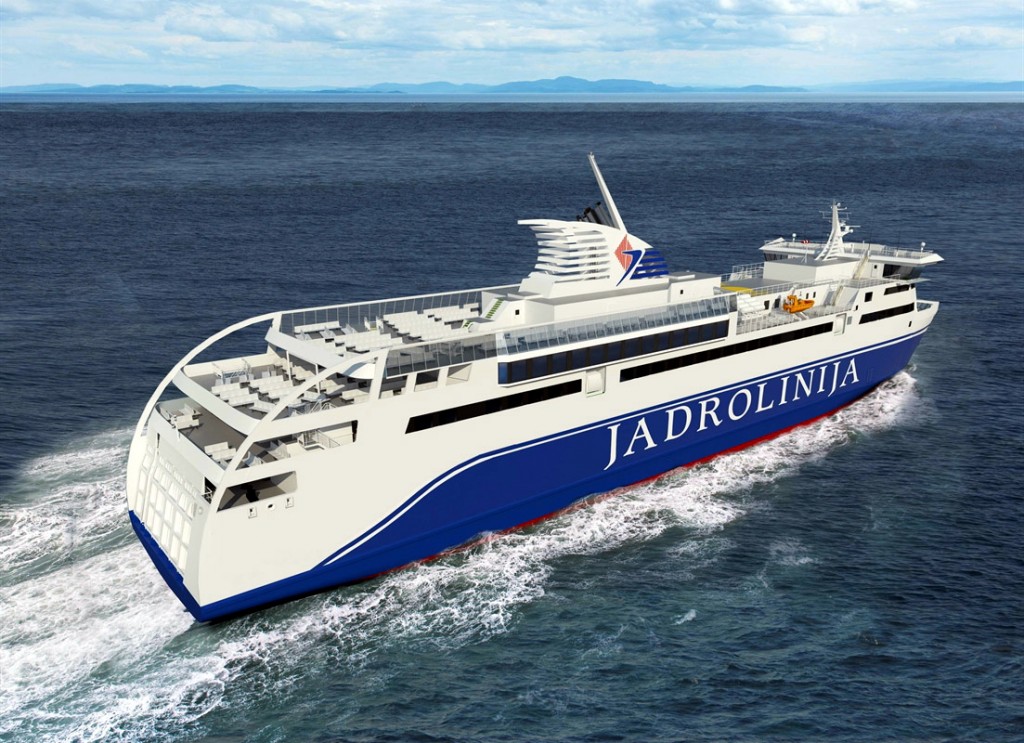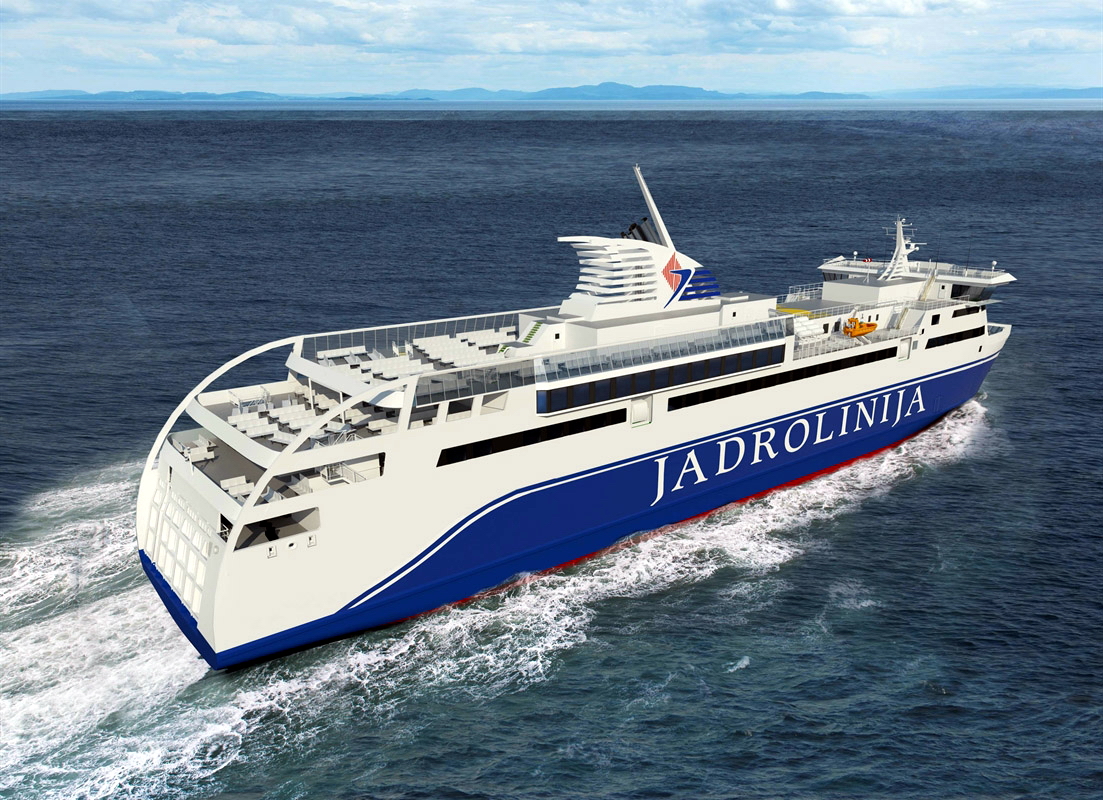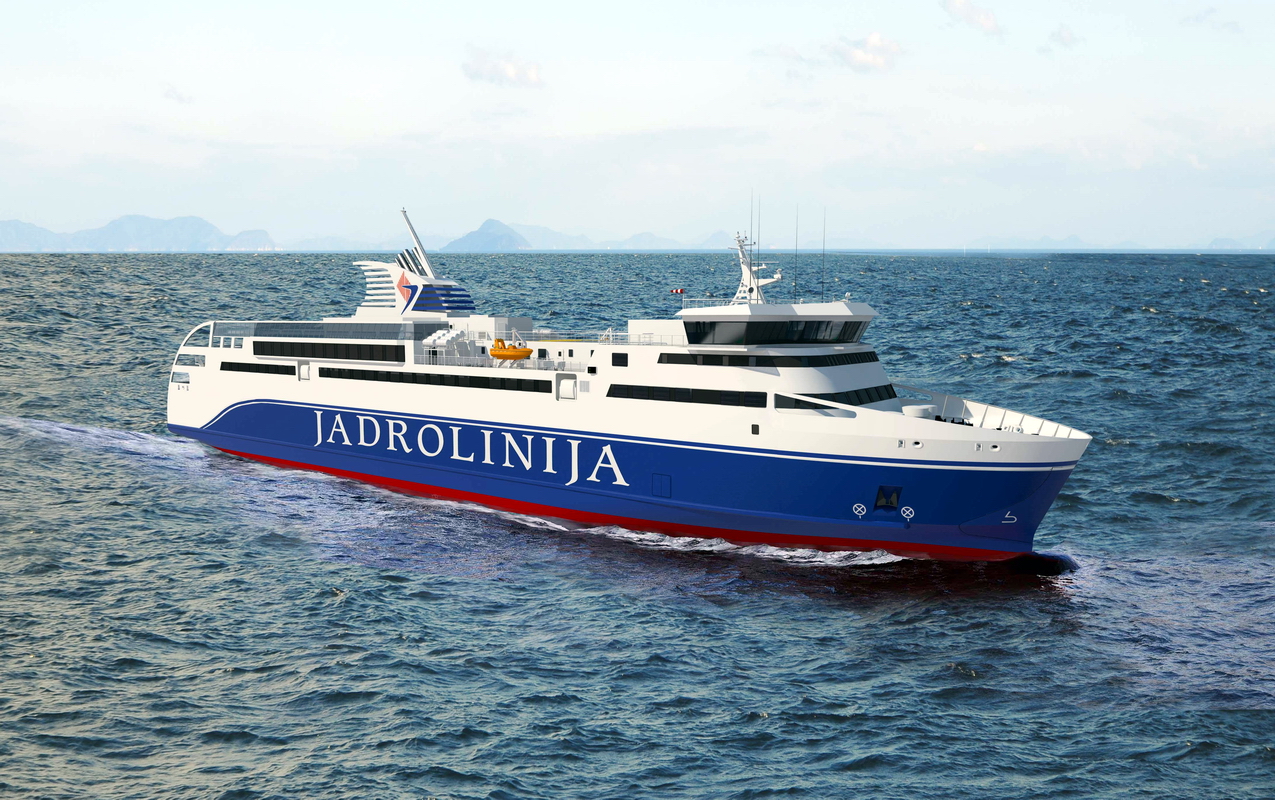 As we reported almost one year ago, Polish ship design office Remontowa Marine Design & Consulting Ltd., a member of Remontowa Holding had won the public tender for the development of concept and classification design of a ro-ro passenger ship to be built for Jadrolinija Maritime Liner Company.
Read more: RMDC has won a tender for ro-pax ferry design for Jadrolinija
The largest Croatian state-owned ferry operator has just released first artist's impressions of the new generation vessel.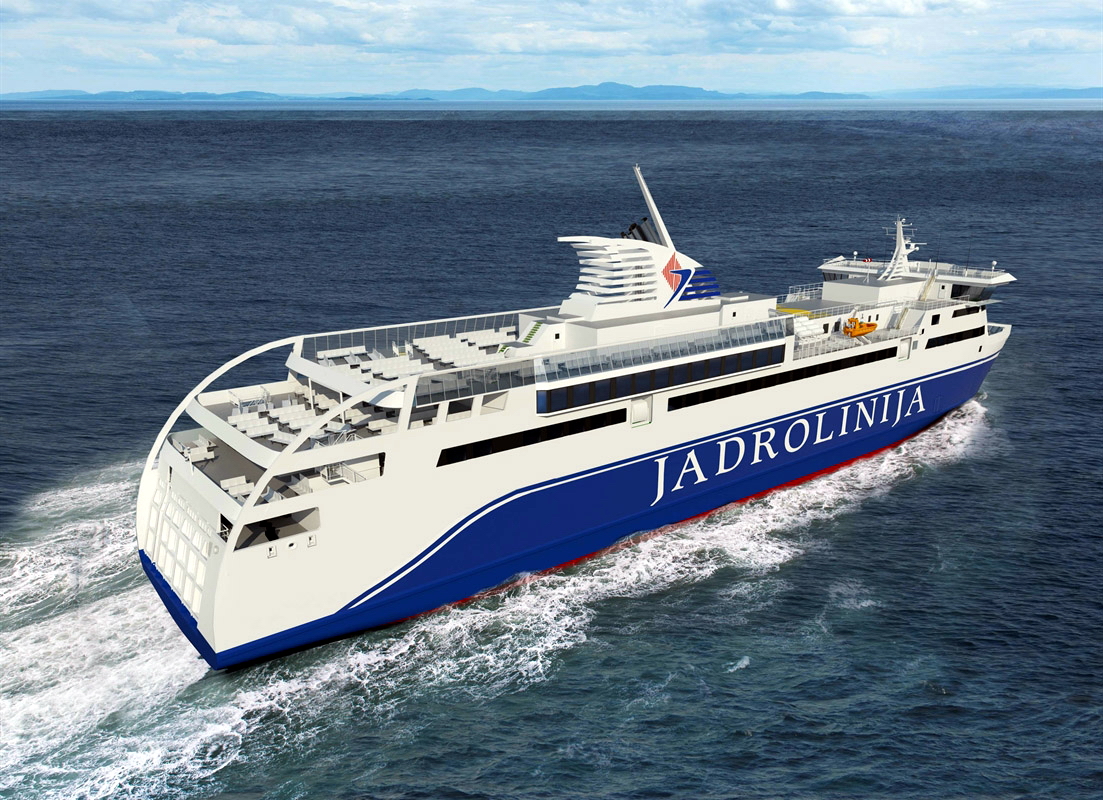 The ferry will be designated to operate in the Adriatic Sea between the port of Split and the islands of Hvar, Korcula and Vis. The new ship is part of a larger fleet renewal project.
The ship is currently being model tested. A public tender to build the ship is expected to be launched shortly, however the ferry is likely to be ordered at a Croatian shipyard.
GL