High Prosperity and other vessels repaired in Nauta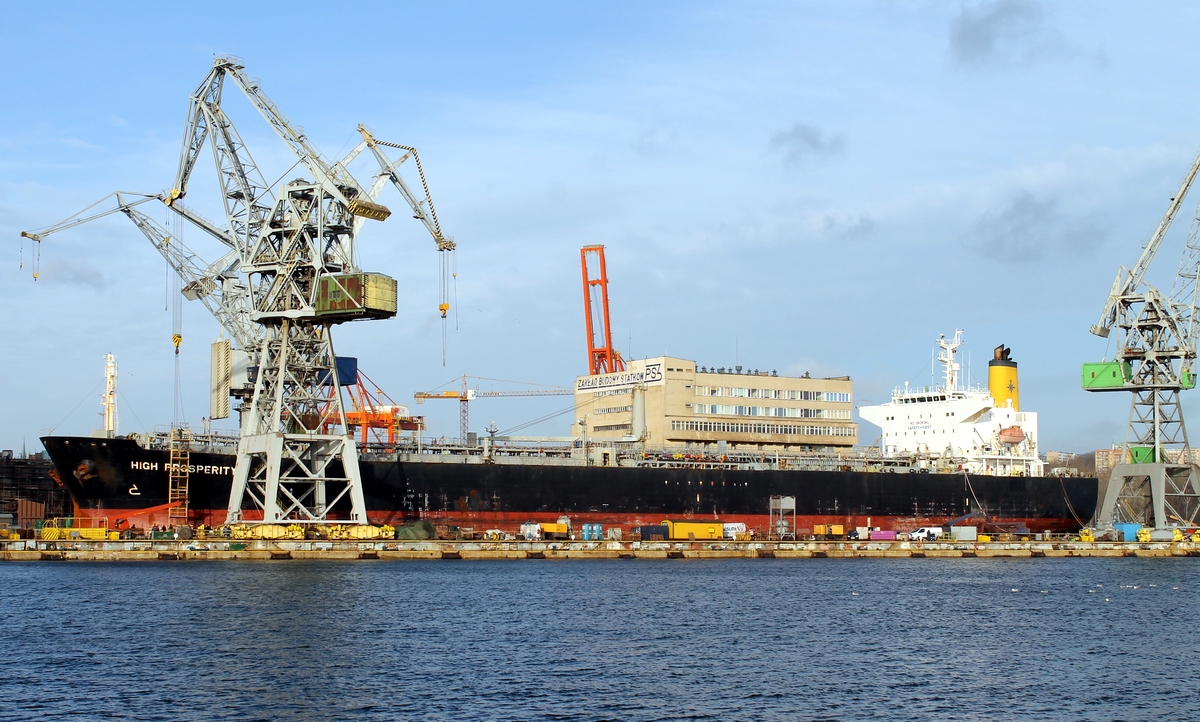 Nauta Shiprepair Yard completed works onboard one of the most beautiful and famous Polish sail training ships – Dar Młodzieży ("The Gift of Youth"). Scope of works included: general maintenance in cabins and class repair.
Refurbishment of internal part included: dismantling of existing equipment in cabins, hull maintenance, modernization of electrical installation, ventilation and air conditioning. After more than 30 years of services equipment on the board was changed and adapted to modern needs. In the floating dock no 4 some works on tail shaft and propeller, machinery works, repairs to the hull and refurbishment of the hull were conducted. Masts were also repaired.
Dar Młodzieży is 109 meters long and 14 meters wide. Three-masted training ship was launched in 1982. The tall ship is the first Polish built, ocean-going sailing vessel to circumnavigate the globe. In recent times Nauta also repaired another sailing ship – floating museum Dar Pomorza ("The Gift of Pomerania").
Another of notable repairs in recent several weeks was that of chemical tanker High Prosperity. Thus Nauta yard once again worked for Ishima. The works onboard High Prosperity have been conducted in the SD I dry dock (smaller of the two graving docks of former Stocznia Gdynia). The vessel with LOA 180 m and beam 32 m has undergone standard maintenance repairs. The contract is a sign of continuation of good cooperation between Nauta Yard and Shipowner – Ishima. In November 2015 another chemical tanker of the same owner – Glenda Melisa – left dry dock after class repair.
In January Nauta saw arrival of a tanker Anemos I, operated by Capital Ship Management. The ship has undergone standard repairs and maintenance. The Korean, 2007 built ship is 184 m long and features a high ice class.