"Golden Anchors" awarded at the Baltexpo 2015 maritime exhibition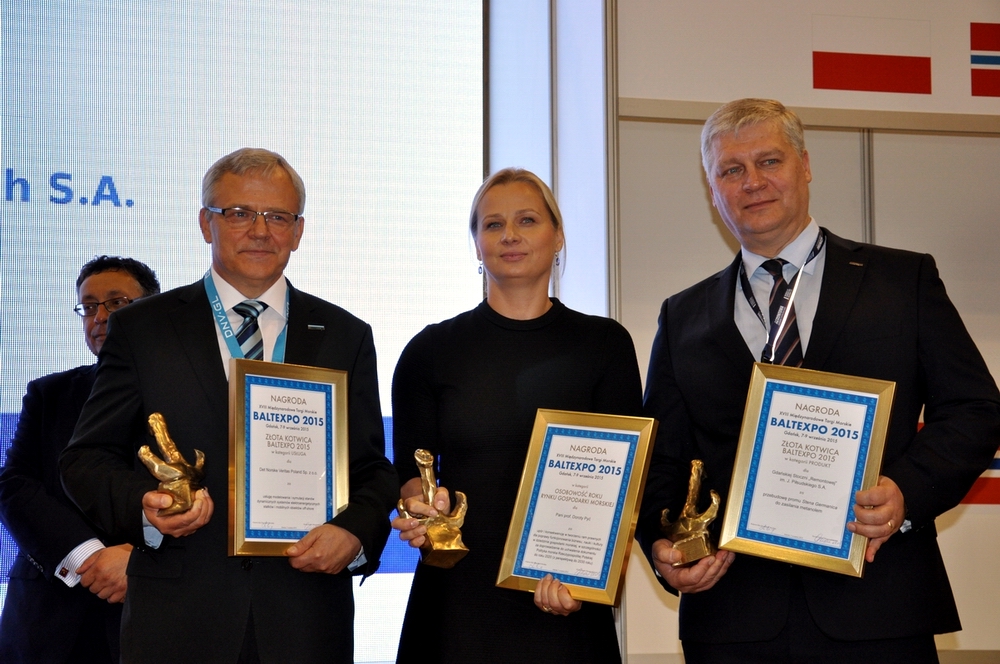 18th International Maritime Exhibition Baltexpo 2015 was held on 7-9 September 2015 at the AmberExpo Exhibition and Convention Centre (Gdańsk, Poland).
Baltexpo, with tradition dating back to early eighties, is the biggest and most renowned maritime exhibition in Poland and CEE. It is also one of the major European maritime trade fairs. It covers the shipbuilding industry, offshore, port and terminal facilities, maritime transport and logistics, safety and security of ports and shipping, environment protection.
The dynamic development of the Polish maritime industry allows for a new quality of cooperation between Polish & foreign maritime economy stakeholders, which was mirrored by a wide range of countries, sub-sectors and individual companies represented as exhibitors and participants in accompanying events, mainly conferences and seminars. There were 296 exhibitors representing 14 countries.
During the trade fairs inaugural ceremony, marked by traditional ship bells stricken, awards have been handed to providers of most interesting, important and innovative products and services presented by the exhibitors of Baltexpo.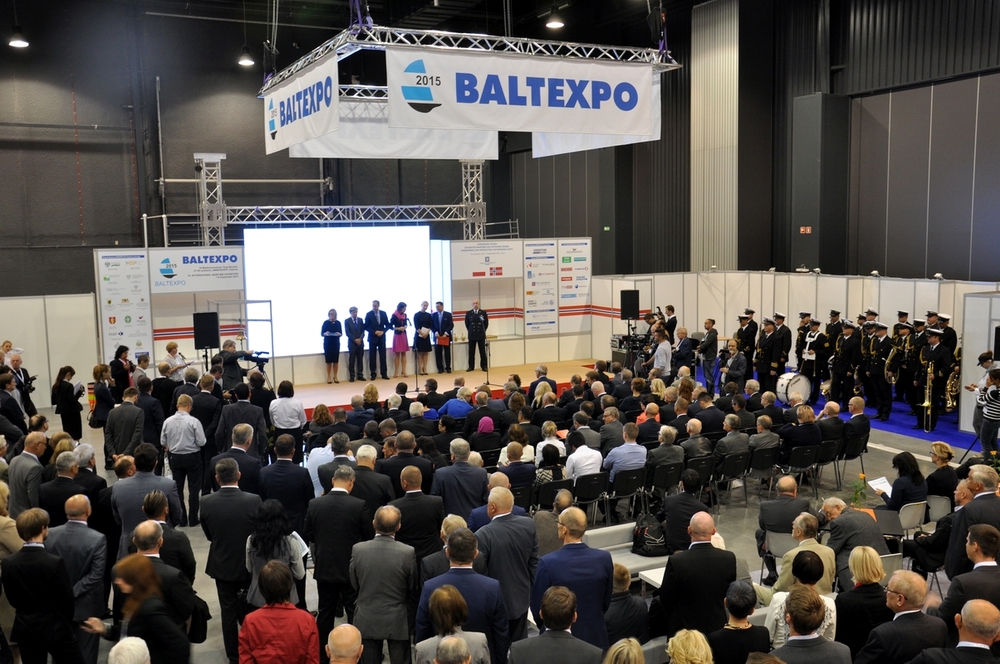 Long lasting part of the Baltexpo program is ceremonial handing out the "Golden Anchor" Awards of the President of Polish Chamber of Commerce. During Baltexpo 2015 the committee awarded three "Golden Anchors".
"Personality of Maritime Economy" category award was handed out to minister Dorota Pyć for her efforts in defining the current Polish government's Maritime Policy ("Maritime Policy of the Republic of Poland until 2020 with perspective to 2030").
In the "Services" category the winner was DNV GL Poland Ltd., chosen from three entrants, receiving the "Golden Anchor" prize for its modelling and simulation of dynamic states of electro-energetic systems on ships and offshore mobile units service.
In the "Product" category – the "Golden Anchor of Baltexpo 2015" award has gone to Remontowa Shiprepair Yard SA, member of Remontowa Holding for its conversion of large Stena Germanica ro-pax ferry's main propulsion from diesel oil to methanol fuel. The award was won against 15 other contenders for this category this year. The actual award statue was received by Jarosław Flont, CEO of Remontowa SA.