Gdynia Maritime University students ready for offshore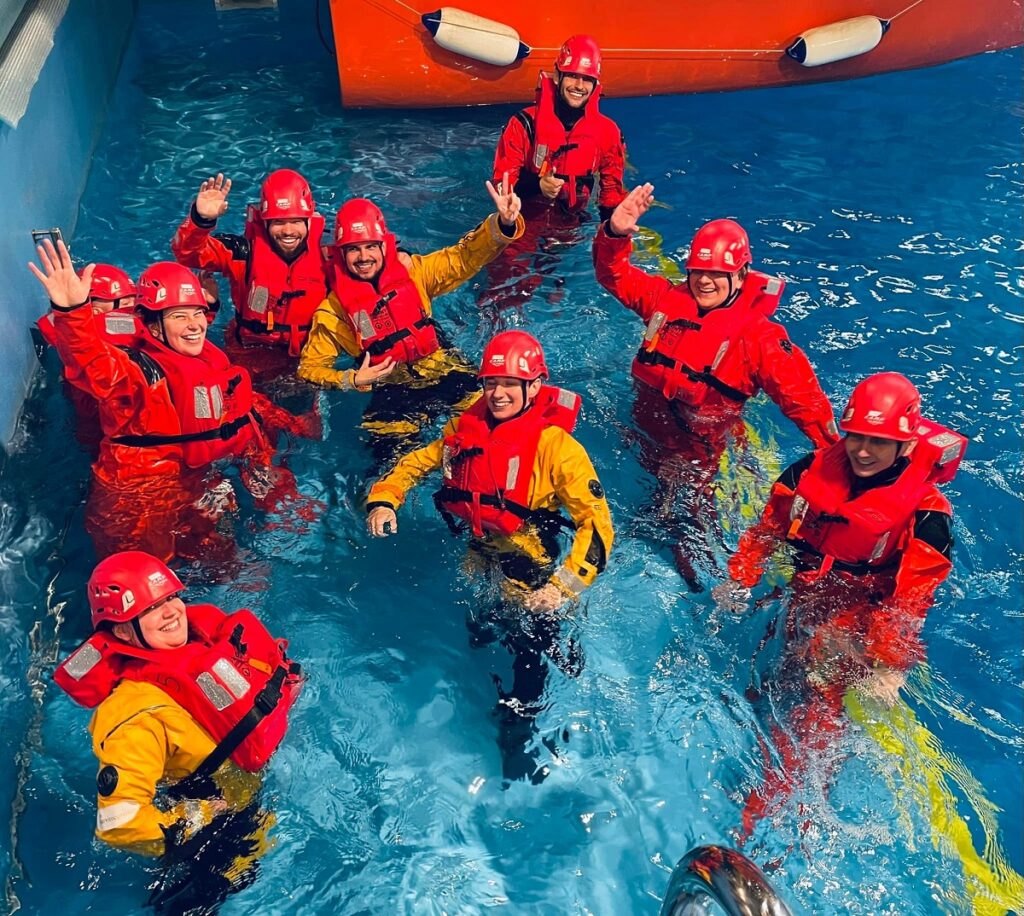 During six intensive days of learning at Vulcan Training & Consultancy, students from the Maritime University of Gdynia gained knowledge and skills in areas such as safe working at height, offshore survival techniques, firefighting and first aid.
– Congratulations on gaining the required qualifications in oil & gas and wind energy. We wish you the best of luck in your careers and always safe returns home! – writes Vulcan Training & Consultancy on social media.
According to the training centre from Szczecin, over the past few days, students from the Gdynia Maritime University, under the guidance of qualified instructors with many years of experience in the industry, have earned three certificates. In addition to the basic entitlement (GWO BST), which confirms the principles of safety in offshore work, they underwent two types of courses under OPITO (MIST and BOSIET).
The aim of the MIST (Minimum Industry Safety Training) programme is to introduce students to the key safety elements required by all employees working in the oil and gas industry. It also ensures that the knowledge and understanding of basic safety elements is maintained and up-to-date among the current workforce.
The Digital BOSIET+CA-EBS (Basic Offshore Safety Induction & Emergency Training with Compressed Air Emergency Breathing System) course, on the other hand, is dedicated to those working or wishing to work in the offshore oil and gas industry (e.g. on drilling or production platforms). Its aim is to prepare trainees to work safely at sea and to take, on their own, the correct actions to ensure their safety in an emergency situation.
Vulcan Training & Consultancy is a modern and the only training centre in Poland providing certified and accredited training that meets the requirements and standards of many organisations. It enables people employed or starting a career path in the wider Offshore Industry to gain the necessary requirements.
Source: PortalMorski.pl