Gantry crane OHBC converted into self-unloading bulk carrier at Vistal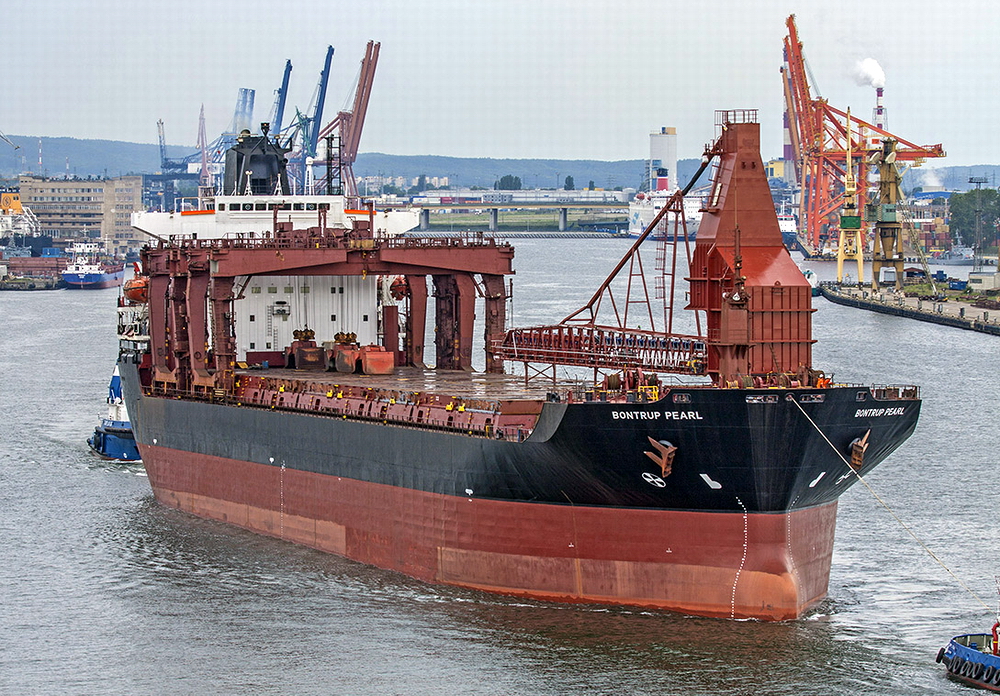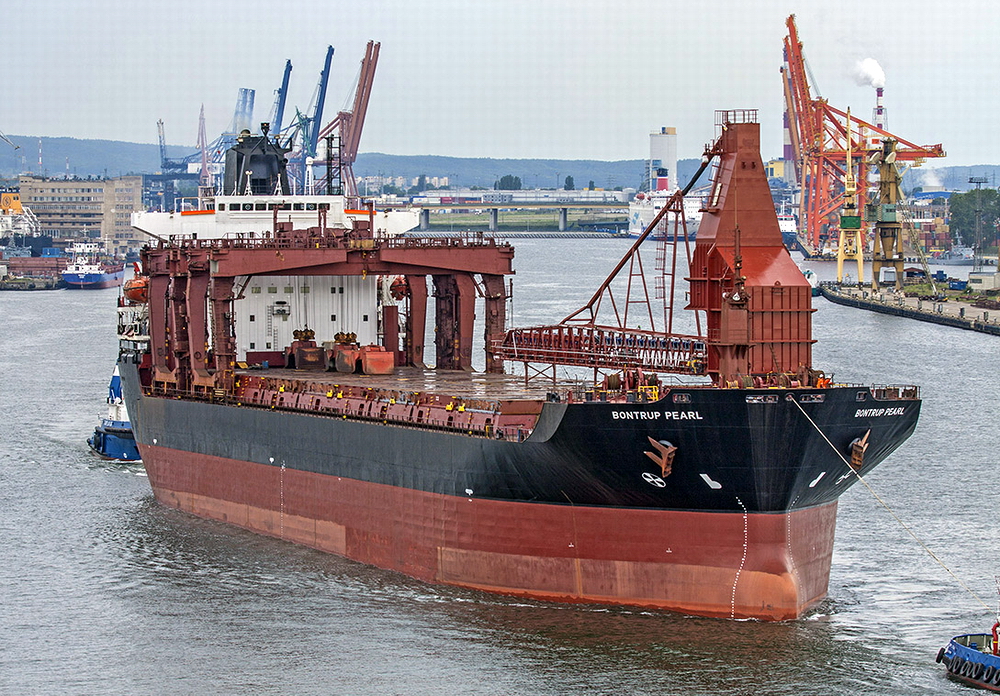 Another ship has recently been converted into a self-unloading bulk carrier for SMT. The ship arrived in Gdynia as Point Lisas Pearl. It has been converted into a self-unloading vessel at Wegierskie quay by Vistal Stocznia Remontowa / Vistal Marine Sp. z o.o. Prior to conversion, the vessel underwent repairs and hull maintenance at Nauta shiprepair yard. Meanwhile, the ship has been renamed Bontrup Pearl.
The owner is SMT Shipping, the Polish division of which is responsible for crewing and technical management of the SMT fleet. After completion of its conversion the ship headed to Bremanger in Norway, where the export terminal for Bremanger Quarry AS is placed, for its first cargo of aggregates.
Conversion of a wide-hatch bulkcarrier or OHBC (open hatch bulk carrier) also described as forest products carrier, formally (in class notation) classed as a general cargo vessel into a self-unloading vessel was designed in-house by SMT Shipping and executed by Vistal under supervision of Gdynia office of Bureau Veritas. The conversion has been carried out in a record time of just two and a half months.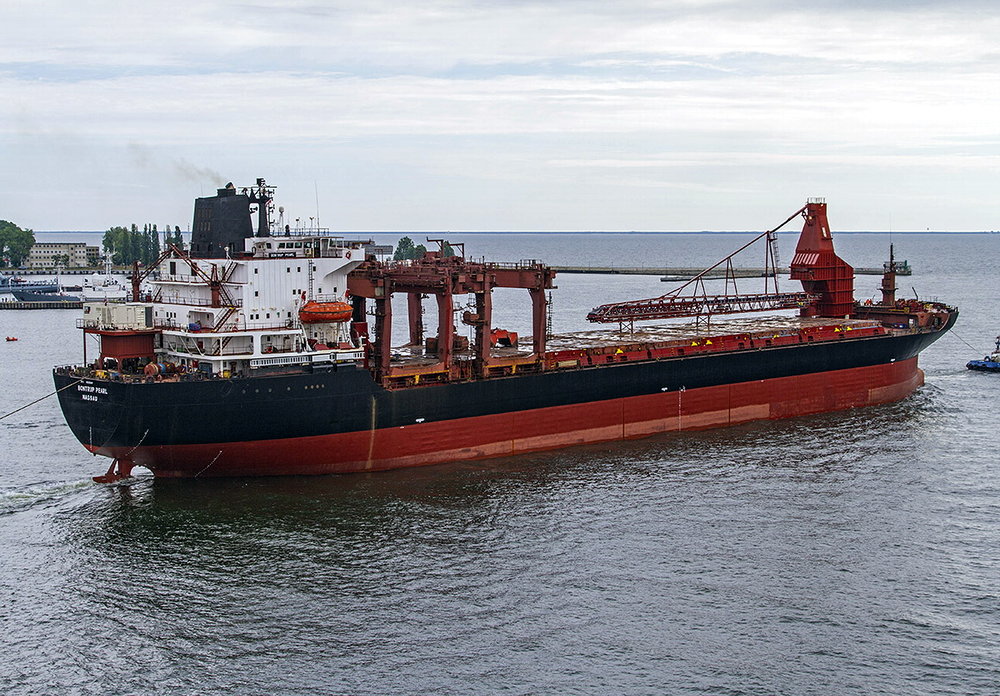 The ship has been fitted with internal conveyor system – the belt system, vertical cargo conveyor belt tower – the loop system, and 83 m long discharging boom, allowing to dump the cargo on a quayside, at over 70 m distance from the ship's side. The works commissioned at Vistal covered modifications to seven holds, while total weight of newly added steel structures amounted to 660 t plus 150 t in equipment items installed. After conversion, Bontrup Pearl offers discharge rate of 3500 t/h.
The upgrade of the vessel enabled the owner, to sign a long-term agreement with a Dutch client, regarding the transport of aggregates in Northern Europe.
Bontrup Pearl – principal characteristics: IMO no. 5913315, registered owner Bontrup Pearl Ltd., managing owner SMT Shipmanagement & Transport Gdynia Ltd. Sp. z o. o., building yard Sanoyasu Corporation, Mizushima, Japonia (newbuilding no. 1060), year of build 1984 (as Auk Arrow), conversion yard Vistal, Gdynia; LOA 187.50 m, LBP 180.85 m, max beam 29.04 m, moulded beam 29.01 m, depth 16.90 m, draft 12.306 m, deadweight 42 000 t (43 952 t according to other source), GT 27 962 t, NT 12 660 t, main engine 1 × 6RTA58 Sulzer, gen-sets 3 × T260L-ST Yanmar, emergency gen-set BF6L913C Deutz, bow thruster TC-200N, Vickers.
It has been already the 15th conversion of a ship performed for SMT in Polish yards.
pbs