Alondra container ship partly converted to a livestock carrier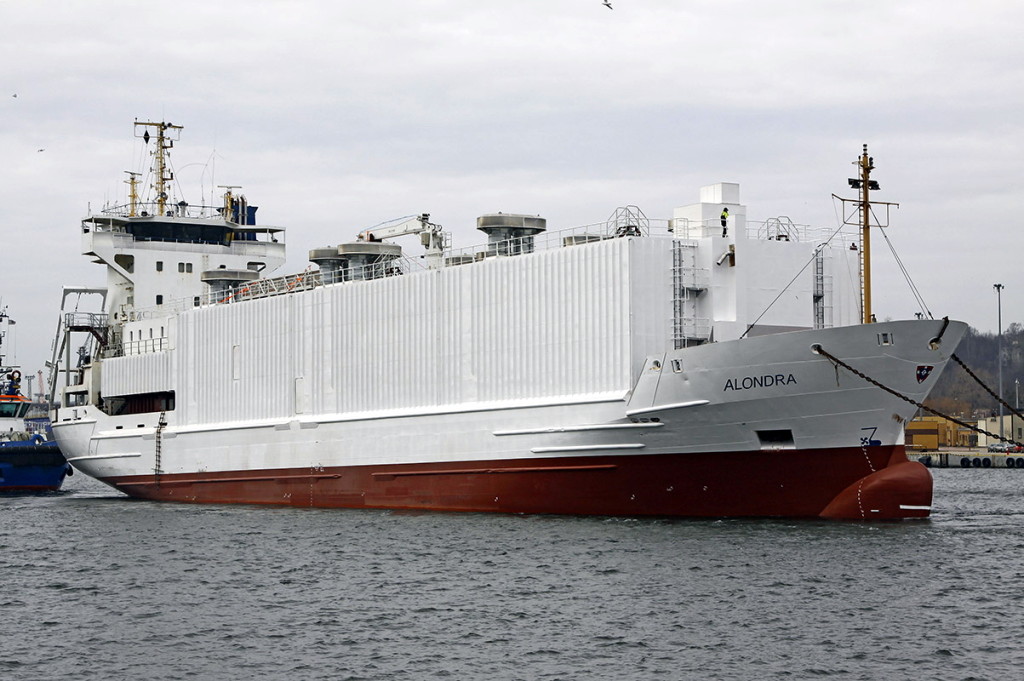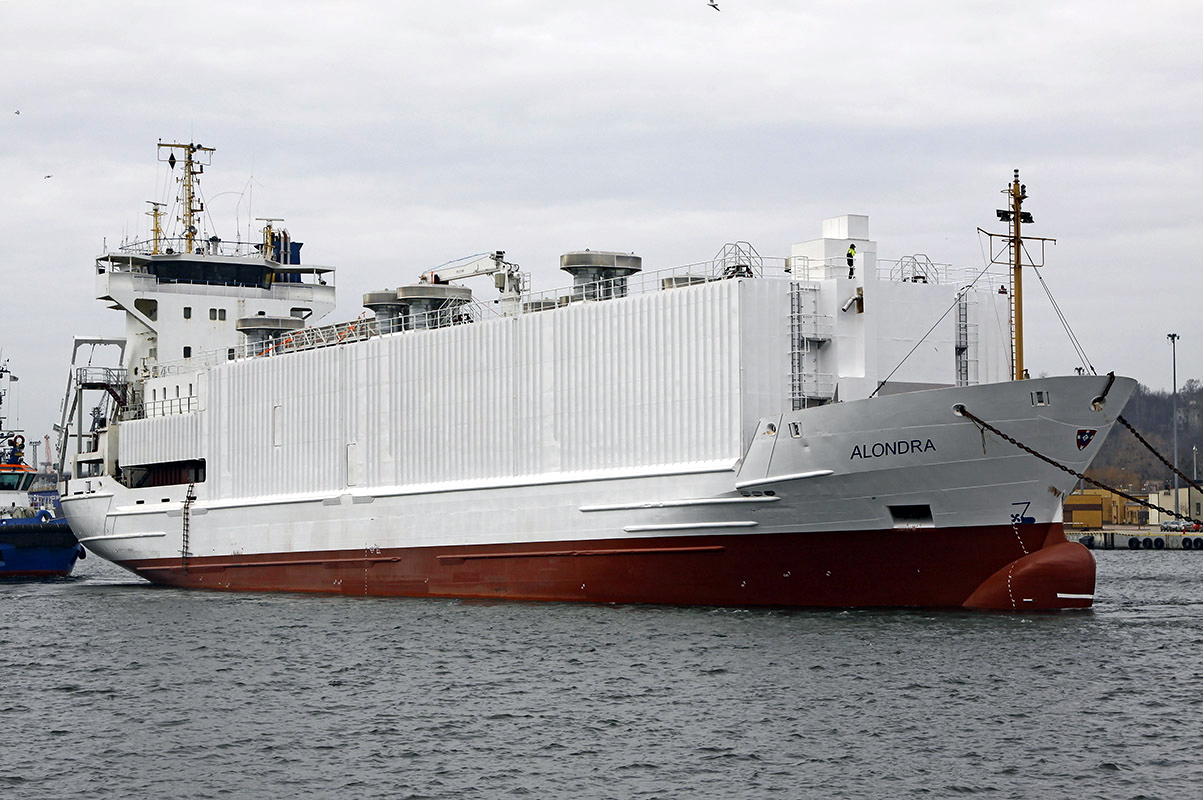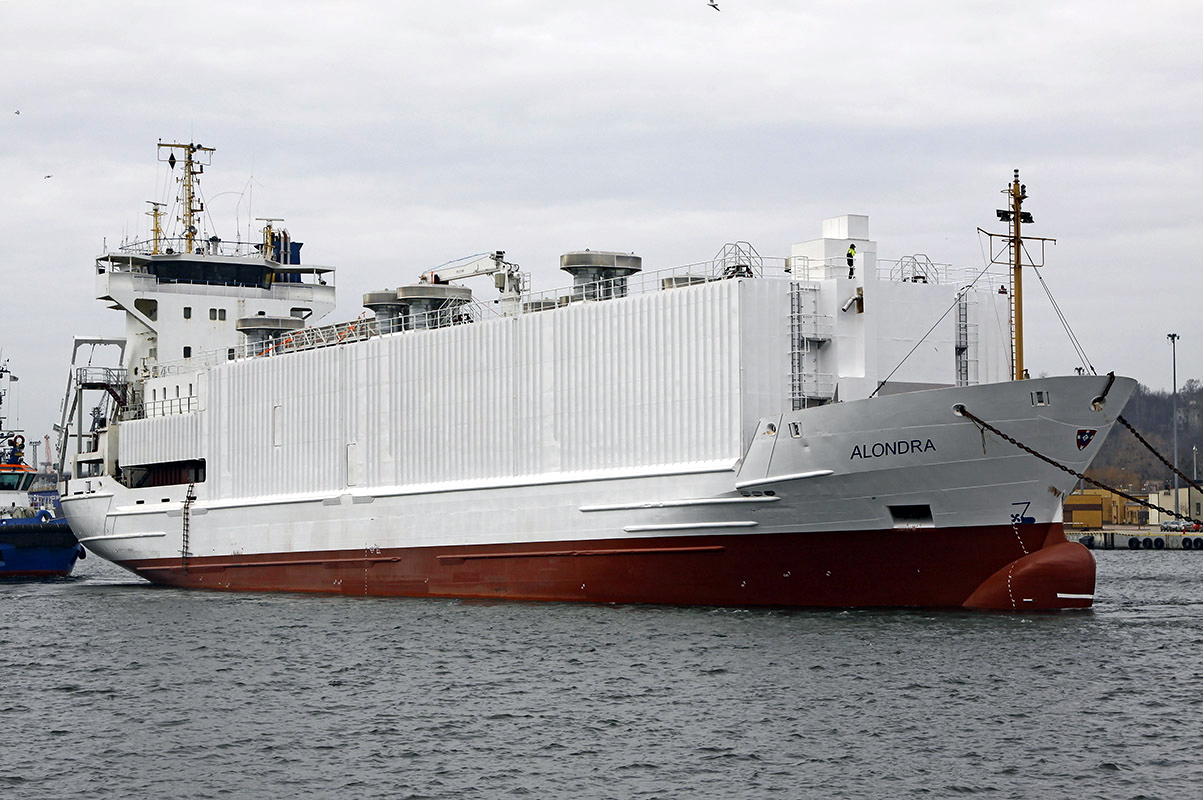 On February 27, 2017, a partially converted ship from a feeder container vessel to a livestock carrier at Nauta Shiprepair Yard SA yard in Gdynia departed the yard and the port of Gdynia, under tow to Denmark. The ship in question is Alondra (IMO no. 9113719).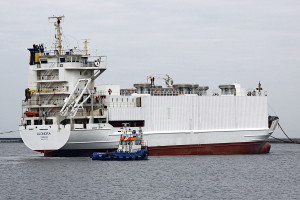 The Nauta SA yard added new decks over the former container feeder vessel main deck (new cargo compartment superstructure) and modified some interiors of the hull. Eg. the container guides have been removed. They have been replaced with new decks and livestock boxes. Water supply and sewage systems have been also installed.
The Alondra was towed to Gdynia late May 2016. After partial conversion, it was towed back to Denmark, hooked to the Polish AHTS Opal, belonging to Polskie Ratownictwo Okrętowe (Polish Ship Salvage Co.) of Gdynia. The tug with its tow reached Skagen early March.
The Owners of the partially converted ship, which is to be finally outfitted at a Danish shipyard, is Corral Line, a small shipping company based in Gråsten, active on the market of livestock transport (mainly sheep and cattle) between Australia and Asia, America and Africa.
PBS