EPG dispatches giant j-lay tower for REEL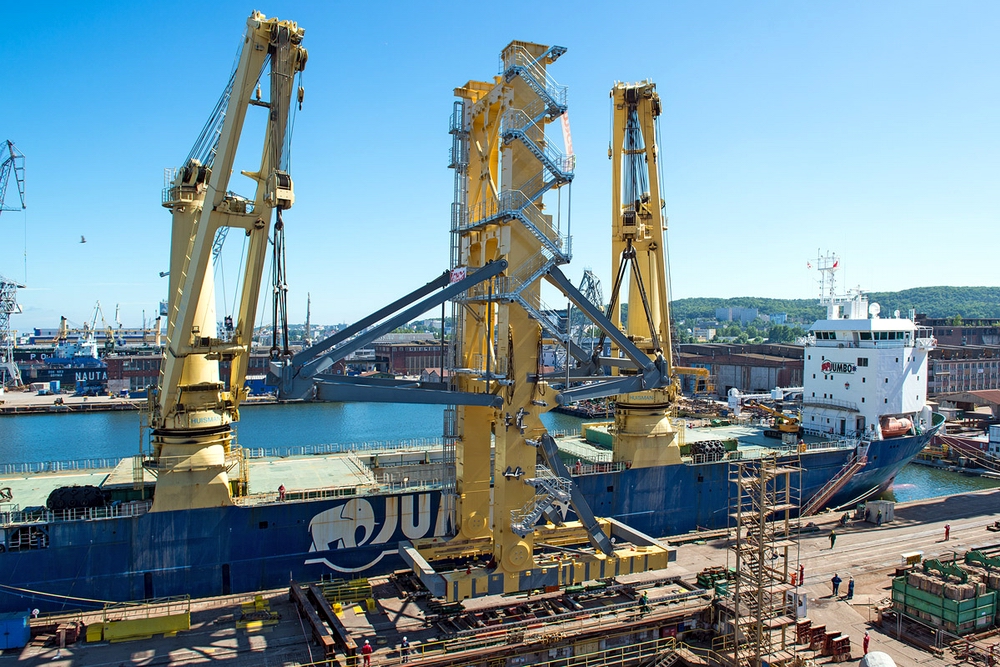 Giant j-lay tower manufactured at EPG's Gdynia facilities for REEL was placed onboard the Jumbo Jubilee heavy lift vessel in the beginning of July. The j-lay tower for laying pipelines on the seabed weighs 902 tons and is 42 meters tall. It is destined for a PLSV (Pipe Lay Support Vessel).  A similar tower was made be EPG in 2013 for IMECA, a daughter company of REEL.
The production of the tower is one of the three recent contracts carried out by EPG for the French company. Apart from the j-lay, REEL has also commissioned to EPG production of basket and carousel for laying flexible pipelines to be fitted on offshore construction vessels.
EPG is a manufacturer of steel structures for the offshore sector, power generating stations (including nuclear and renewable power), as well as for chemical and petrochemical plants. It also offers conversions of offshore vessels as well as fabrication and installation of deck equipment like cranes, A-frames, winches and hoisting towers. The company belongs to the Polish state through MARZ FIZ (MARS Close-End Investment Fund) which holds 99,99% of shares of EPG.
REEL S.A.S. was established in 1946 r. and specialises in design, production and maintenance of cranes used in some key areas like power sector, offshore or defence industry.