Emilewicz: within two years, the Polish economy should return to the level of early 2020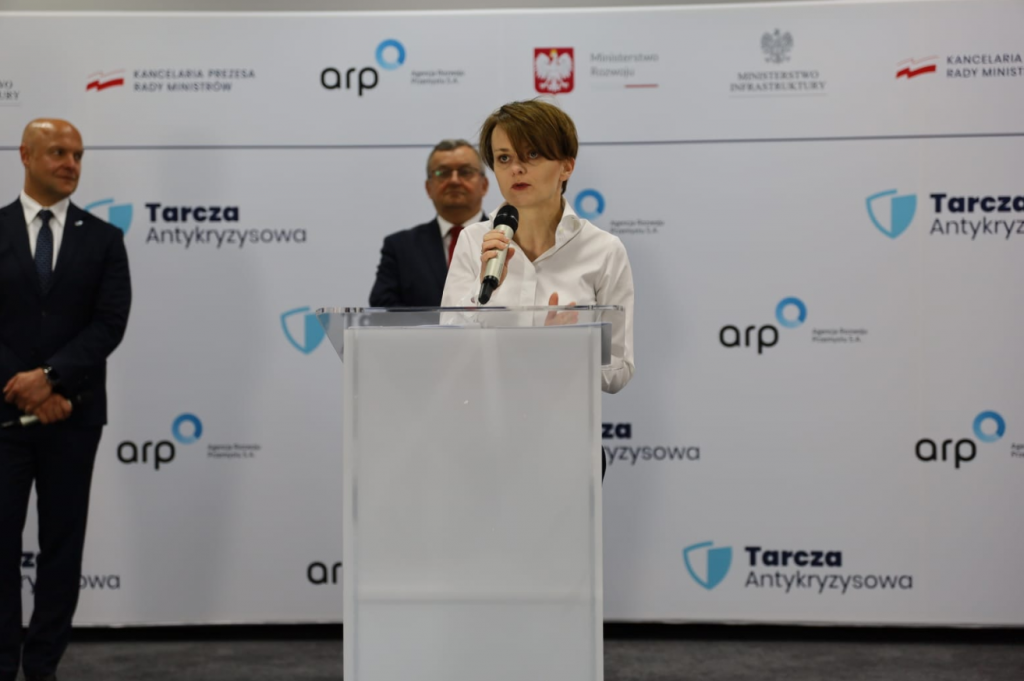 Within two years, the Polish economy should return to the level of early 2020. – believes Deputy Prime Minister, Minister of Development Jadwiga Emilewicz.
Emilewicz was asked on Thursday on TVP Info when, in her opinion, Poland will return to the path of rapid development as it has in recent years.
Estimates are different. There are, of course, our internal ones, the ministries of finance, but we also look carefully at what is happening in the countries that are two or three months ahead of us when it comes to coming out of the pandemic – she said.
In her opinion, a return to growth, to the level we were at earlier this year, can be said to be about two years ahead.
Emilewicz added that while the fall in GDP this year is likely to be the lowest of the EU Member States, we should make up for it next year.
She reminded the spring forecasts of the European Commission, which estimates that this year the fall in Polish GDP will be at the level of 4.3%, but next year there will be an increase of 4.1%. "We would like this scenario to really come true, so that it will come true". – said the Deputy Prime Minister.
The Head of the Development Ministry pointed out that this year – given the crisis, which surprised everyone, paralysed demand and supply, and monetary policy instruments can hardly work – is very difficult and demanding for us.
But we hope that all the actions we have taken will make it possible for us to get back to the level we were at the beginning of this year within two years," she said.
Author: Marcin Musiał
translation: Krystian Wyrzykowski