Dock with tanker tilts in Nauta Shipyard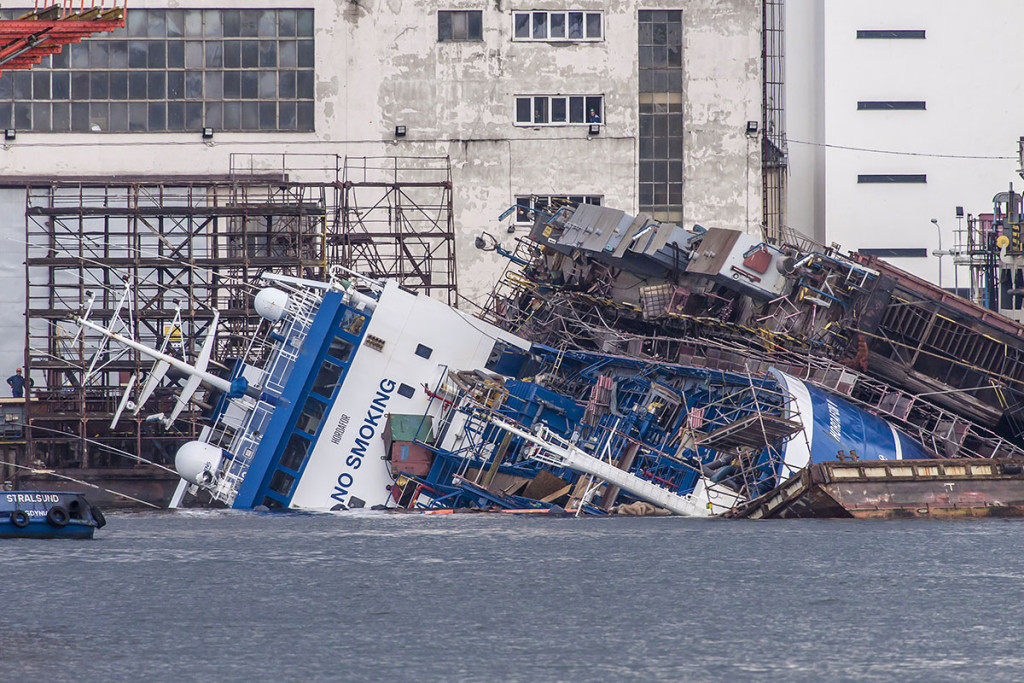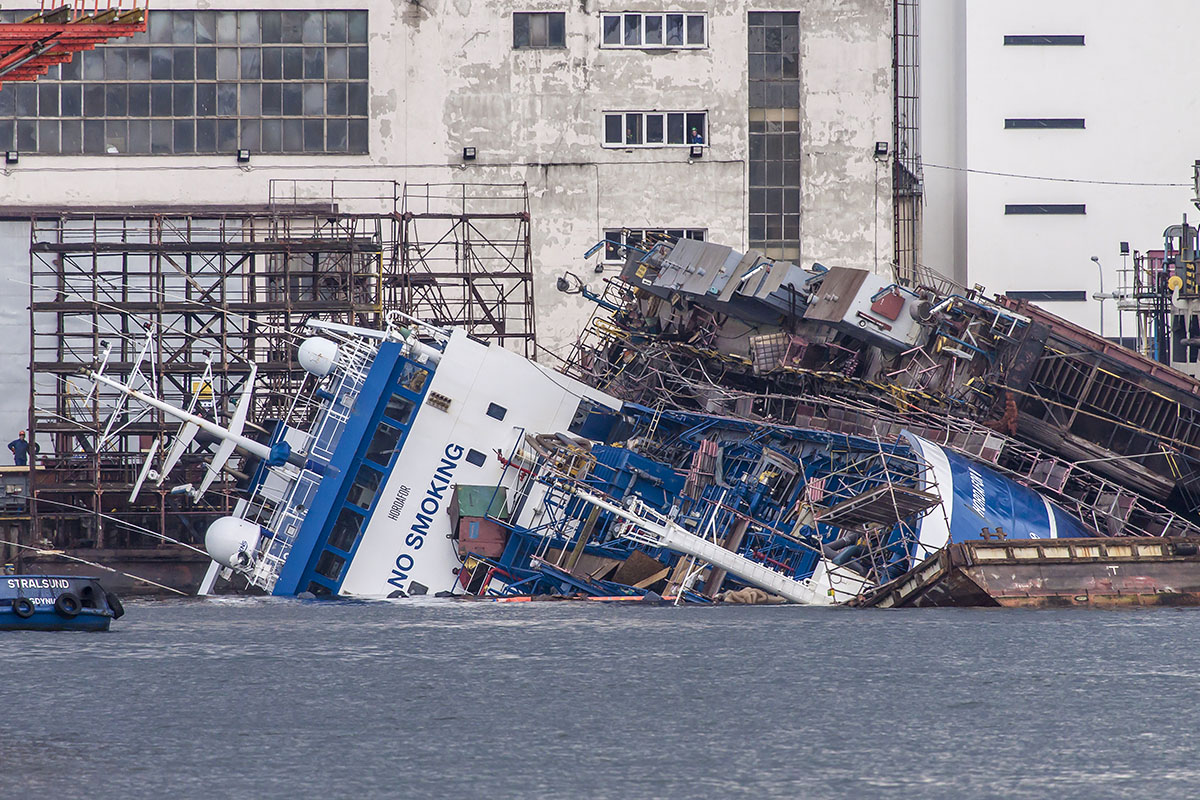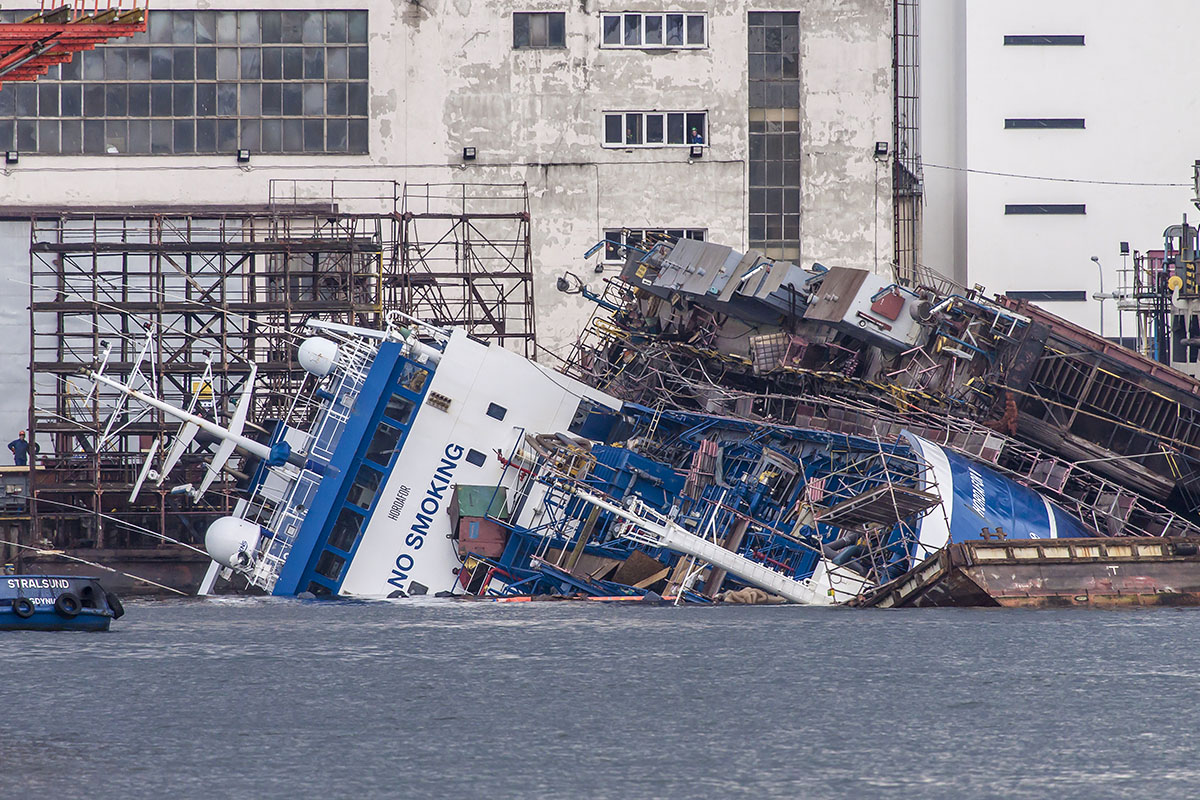 On April 27th, 2017 at around 1:30 p.m., a floating dock no 1 located at Nauta Ship Repair in Gdynia with a Norwegian tanker under the repair gradually tilted and finally came to rest on its side, at a depth of about 10 metres. The dock didn't capesize as some media have been reported.
As Nauta emphasizes in its statement, the situation was quickly brought under control. All personnel were expeditiously evacuated and no one was injured. Both the dock's and vessel's position are now stable and any possible leakages have been secured.
"Security procedures were immediately implemented and it was immediately taken measures relating to the evacuation of the crew and the protection of environment" – said the official statement of Nauta Repair yard.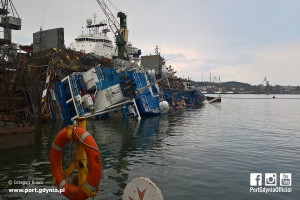 A remotely operated underwater vehicle was used to investigate the conditions of the dock and the seabed. A team of experts has been monitoring the situation and investigating possible causes of the incident. Planning of a salvage operation has been started.
Professional companies with experience in salvage operation have been called to the shipyard to work out an optimal procedure to raise the dock and the ship from the water safely. A team of the best specialists in the area of docking operations from Remontowa Shiprepair Yard in Gdansk got to the site of the accident immediately responding to the Nauta's request.
Gdynia Port Fire Service and a team of divers have been involved in the salvage operations to deploy spill containment barriers and to carry out the underwater inspection of the incident site.
Nauta Shipyard is in contact with shipowner who is being informed about all plans and actions.
The Hordafor V chemical tanker owned by Hordafor AS has overall length of 80.00 m, moulded beam of 11.00 m and maximum draft of 4.00 m. The deadweight of the vessel is 2,684 DWT and the gross tonnage is 1,655 GRT. The vessel was built in 1997 by Scheepswerf Slob in Papendrecht, Netherlands.
rel (Nauta), GL