Delphis Gdansk in emergency repairs at Remontowa SA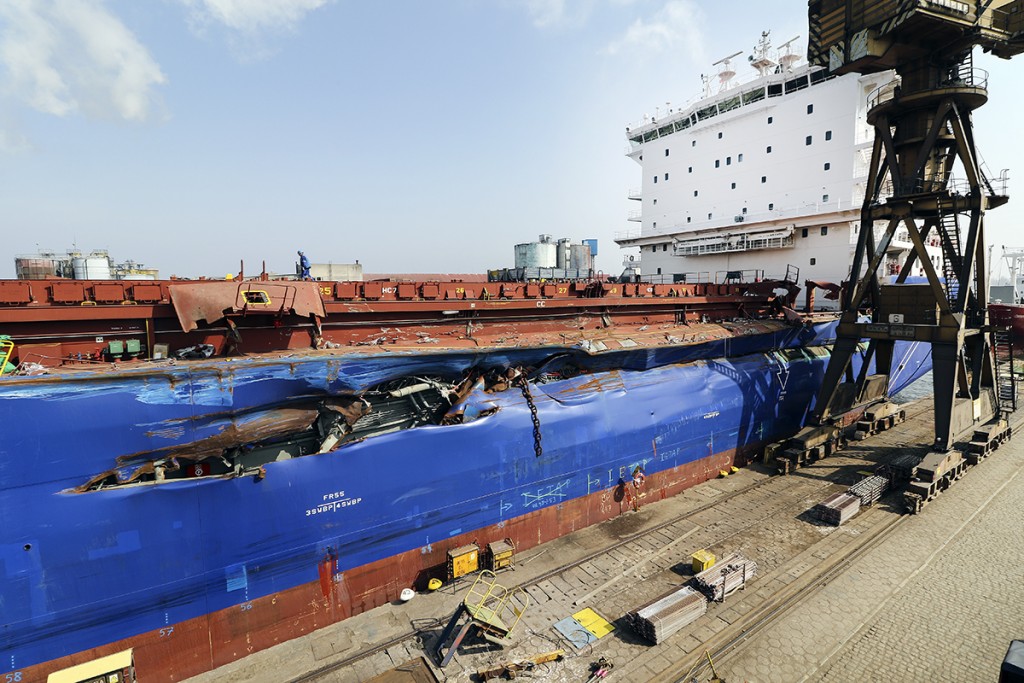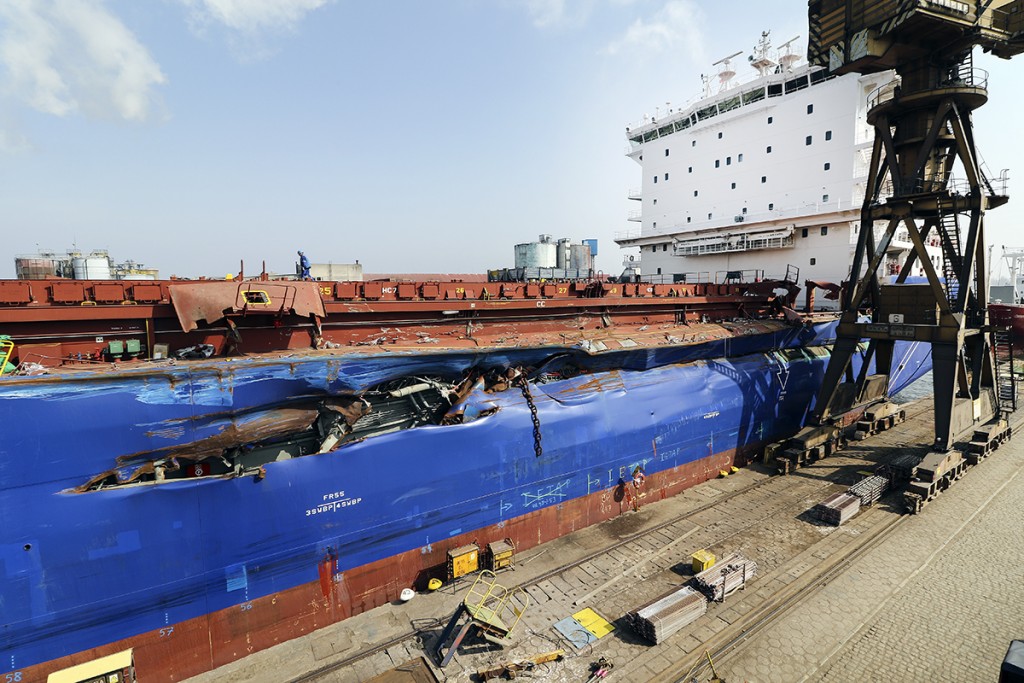 On April 10, Delphis Gdansk container ship arrived at Remontowa SA yard in Gdansk for emergency repairs. At the end of March this year the vessel suffered in accident in the Great Belt, west of Kalundborg in Denmark.
It collided with the BBC Neptune bulk carrier, loosing several containers (two also dropped onto the bulk carrier) and suffered a large size dent in the left side. There were no injuries and no pollution was reported, but the collision was classified as serious. It is being analyzed by a special commission for the investigation of maritime accidents.
The ship is now undergoing repairs at Remontowa SA, belonging to the Remontowa Holding capital group.
This is not the only recent emergency repair in this yard. At the end of February in Remontowa, the bottom was repaired with the steel replacement on a brand new Ronia Diamond ship, which at the end of December last went on a rocky ground in Norway.
At the beginning of January this year the renovated bulk carrier DL Adonis left the yard. On December 2, 2017 it suffered engine room flooding in result of the failure of the ballast system west of the Estonian island of Hiiumaa.
In September last year, chemical tanker Mount Everest was fitted with a new bulbous bow at Remontowa SA. The bow of the ship was damaged in collision with the wall of the Panama Canal lock. During the docking of the ship, also other renovation works were carried out.
Somewhat earlier comprehensive repairs of the hull of a Greek bulkcarrier Lorient have been performed at Remontowa SA after the vessel sustained damages from underwater rocks in the Gulf of Riga.
Delphis Gdansk, delivered in January 2017 by Korean shipyard Hanjin Heavy Industries & Construction Co., Ltd. of Pusan, classed by Germanischer Lloyd (DNV GL), also with a high ice class, has a deadweight of 24 700 t and container capacity of about 1,900 TEU.
PBS