Damen Marine Components delivers Optima nozzles from Poland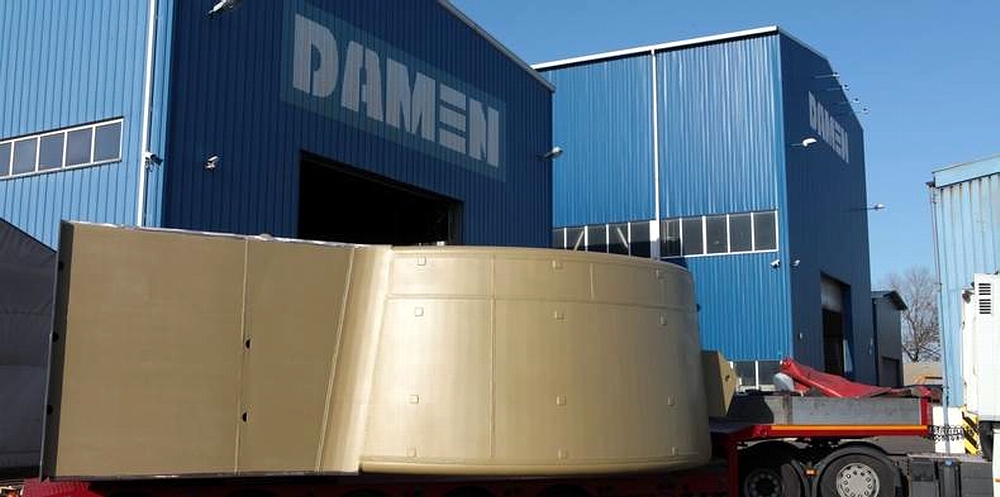 Damen Marine Components (DMC) is not only constructing large diameter propeller nozzles at its facility in Jiangyin, China, but also at its Gdansk yard in Poland.
From there, DMC recently arranged transportation of two Optima nozzles with an inner diameter of 5.050 mm to Royal IHC in Kinderdijk, the Netherlands. The nozzles will form part of the propulsion system for a large hopper suction dredger. The head-box has been custom-designed by DMC's engineers for this specific vessel. The nozzles were successfully delivered on time.