Cooperation between Mewo and the Maritime Academy in Szczecin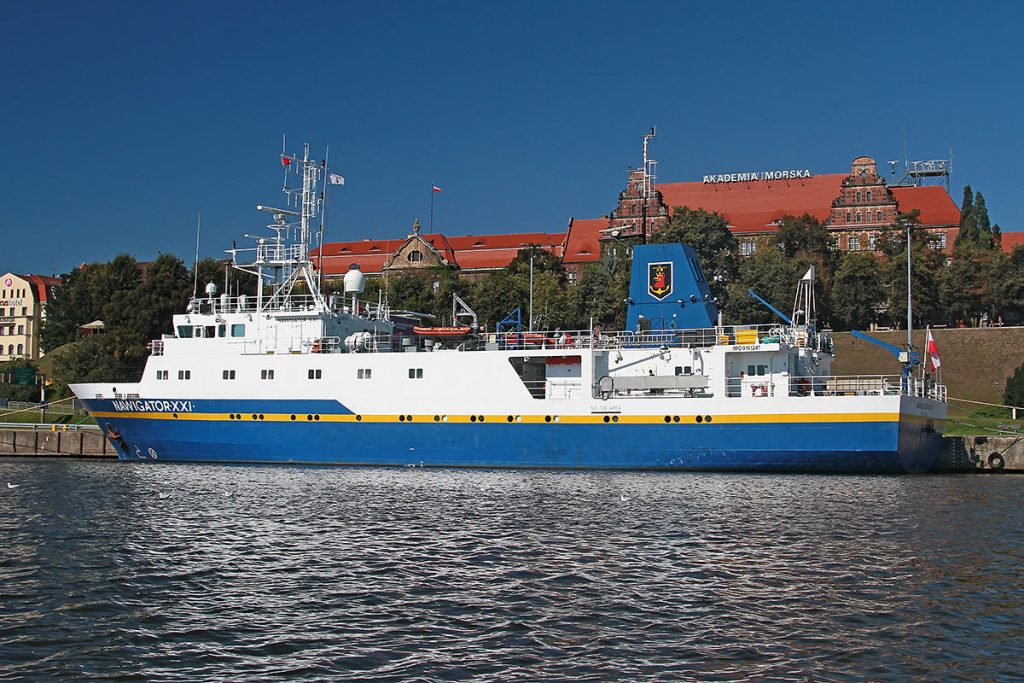 On 29 January, on board the research and training ship of the Maritime University of Szczecin – Navigator XXI, representatives of Mewo company and the university signed a cooperation agreement.
Mewo is a company operating on the European offshore market. It specializes in research and development works, seabed research and rental of specialist services and measuring equipment. Their priorities are safety and effectiveness of offered services and conducted research, as well as taking care of the effectiveness of their original solutions in the constantly developing branch of the modern marine market.
– The Maritime University of Szczecin (AMS) is the first university with which we have established such an agreement. We already know from experience that graduates of this university specializing in hydrography are really professionally prepared employees – declared Paweł Weiner, President of the company. – In the future, we may carry out joint studies, so far, under the agreement, we will actively participate in the process of training our future specialists.
Why have we signed the agreement on board Navigator XXI? Because the cooperation between AMS and Mewo will include using our ship for research purposes. Let us not forget that apart from training students, it is the scientific projects that are carried out using our vessel.
– Cooperation with such a specialised entity on the offshore market […], specialist knowledge, participation in research and commercial projects is a chance for our education to respond even better to the needs of the market – said Dr Arkadiusz Tomczak, professor of AMS, vice-rector for maritime affairs.- Soon we will join, among others, Mewo projects, related to research preceding the establishment of offshore wind farms on the Baltic Sea.
The agreement provides for joint research and development related to hydrographic, geophysical, geotechnical, hydrostructural, geotechnical and offshore constructions and energy – thus, scientists and students will explore the seabed using new technologies and creating innovative solutions. The aim is, among others, to co-create reliable information related to research of the sea bed and geological structure under the seabed, making hydrographic, geological, geophysical and meteorological observations and measurements.
The school and research vessel of the Maritime Academy in Szczecin Navigator XXI was built in the Gdańsk Repair Yard. Launching took place on 24 May 1997, and the flag was raised on 30 January 1998 – it was then that the ship began to be used by the Maritime University and became a training base for students, but also a base for various research related to the broadly understood marine environment.
rel (AMS)
Photo: Piotr B. Stareńczak