Chinese shipyards launched two new vessels built for Polsteam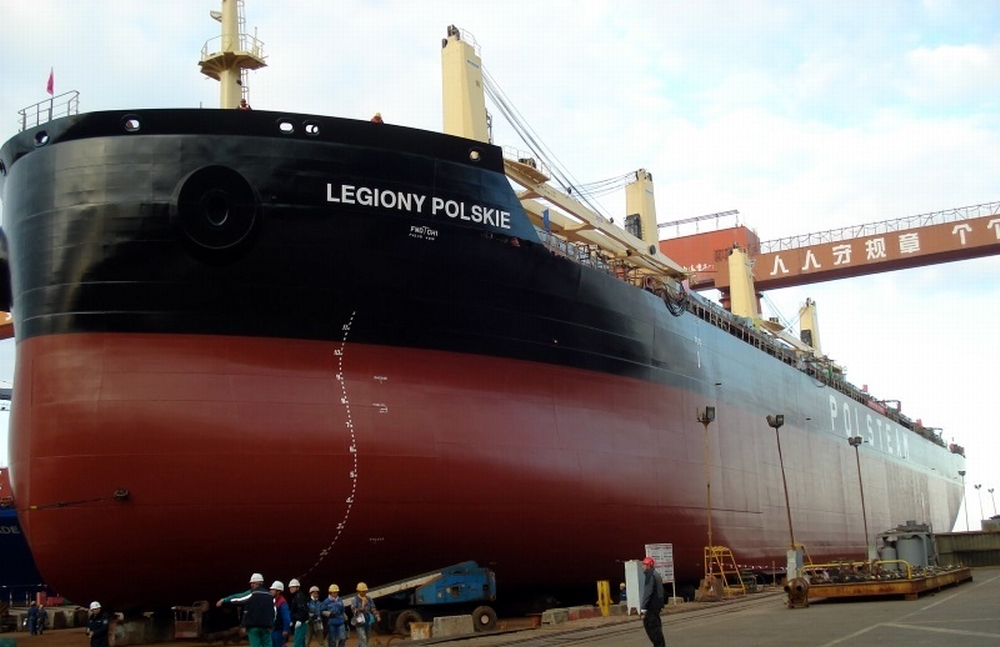 On October 19, 2015 the 190 m long 38,500 dwt vessel named Armia Krajowa was launched at the Chinese shipyard Yangfan. Almost two months later, on the 8th of December 2015, the 36 500 dwt Legiony Polskie dry bulker was launched by the Singapore-listed Yangzijiang Shipbuilding in China.
Both vessels are the first two in a series of 18 bulk carriers under construction in Chinese yards ordered by Polsteam, to be built in the years 2015 – 2020. Bulker giant Polish Steamship Co (Polsteam) has ordered another batch of new dry bulk carriers as part of its long-running fleet-replacement and expansion programme.
According to the company's announcement, the first series includes 12 handysize bulkers under construction at Yangfan Group in Zhejiang. This modern newbuildings of the size similar to an earlier series of vessels "Kujawy"- type (38,000 dwt) are the design of Finnish office Deltamarin, with economical engines.
They are expected to come into operation at short intervals, starting from November 2015. Other sources reported, that the Deltamarin-designed, 39,000-dwt vessels have been ordered during the past two years at a price of around $23m each.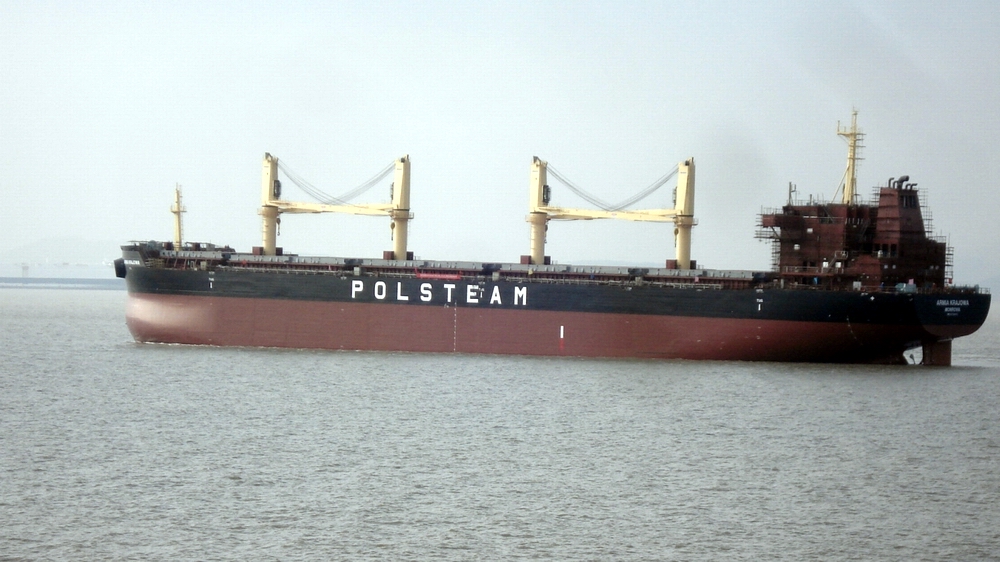 The recently launched 190 m long double-hulled Armia Krajowa dry bulker, the first in the series of 12 vessels mentioned above features four cranes and five box-type holds. The ship is able to carry grains, coal and ore.
As Polsteam informs, the second series is "laker"- type with increased size of 36,500 dwt compared to the previous series of ships "Miedwie"- type (30,000 dwt.). Polish owner has ordered four ships of that kind with the option of two additional in the shipyard Jiangsu Yangzijiang. They will go into operation in 2017.
Yangzijiang has been reported to build lakers for the first time in its track record. These vessels will be constructed at its Changbo yard. The second Chinese-built Legiony Polskie bulk carrier is the second ship from the series of 12 and the first laker from the series of five to follow.
Lakes-fitted vessels are slimmer and longer than conventional bulkers, with the construction cost estimated to be 15% higher. Polsteam is said to be paying around $27m each.
Let us recall, that Polsteam spent more than $1bn on newbuildings during its last fleet renewal between 2005 and 2012. It ordered 38 bulkers at various Chinese yards, all of which have been delivered. Most of the orders involved handysizes, although five panamaxes formed part of the huge investment.
On the demolition front, Pol­s­team has been reported to clear out four elderly panamaxes last year. They were the 73,500-dwt Legiony Polskie, Orleta Lwowskie, Szare Szeregi and Armia Krajowa (all built 1991).
The company operates a fleet of more than 70 vessels, mostly bulkers. It also runs two liquid sulphur carriers and a passenger ferry service between Poland and Sweden through its subsidiary Unity Line Ltd., Szczecin.