Baltic Pipe: Tunnel drilling completed at offshore gas pipeline landing site in Poland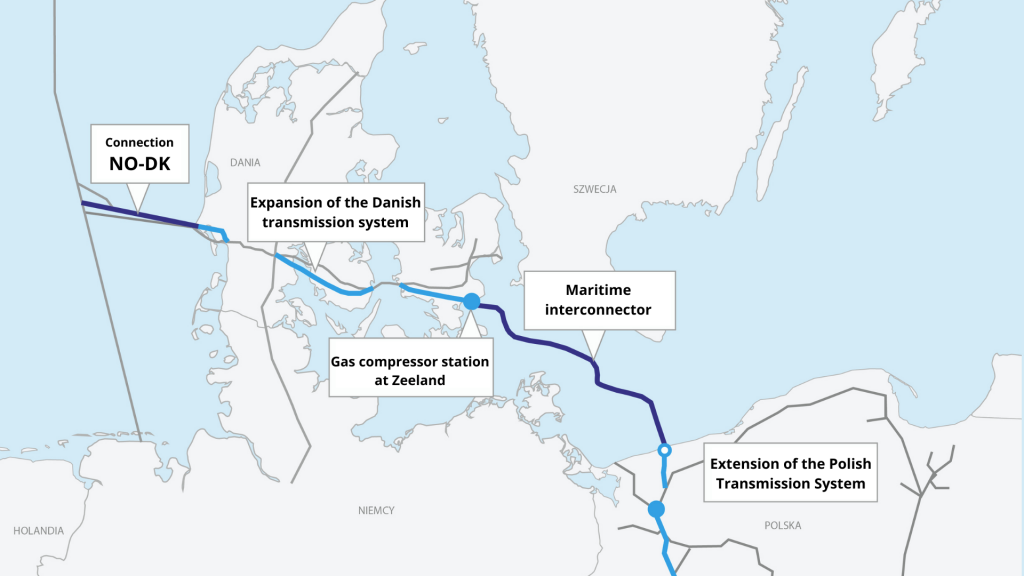 On 8 June this year, a Tunnel Boring Machine (TBM) completed the tunnel boring for the Baltic Pipe gas pipeline in Pogorzelica on the Polish Baltic coast.
In this way, one of the key stages of the marine part of the Baltic Pipe was completed. On behalf of Gaz-System, the contractor constructed the subway using a technique which limits the impact of the investment on the surroundings and nature. The method consisted in tunnelling with a machine with a disc diameter of approx. 2.5 metres, behind which concrete hoops were laid to additionally stiffen and stabilise the tunnel. The exit point of the tunnel is approx. 400 m from the coastline into the sea. The offshore gas pipeline landing site prepared in this manner will allow connection of the offshore gas pipeline to the onshore valve station. The next works in the area of the gas pipeline landing site will include preparations for pulling the TBM machine out from under the seabed and adjusting the construction site for placing the offshore gas pipeline in the tunnel.
In parallel, intensive welding and laying of gas pipelines on the Niechorze – Płoty and Goleniów-Lwówek routes is taking place on land in Poland. At the compressor stations in Goleniów, Odolanów and Gustorzyn technical facilities and compressor foundations are being constructed. The first assembly of the compressor unit started on 9 June at the compressor station in Odolanów. The implementation of the Baltic Pipe Project by Gaz-System is proceeding on schedule.
rel. PortalMorski.pl