Baltic Pipe gas pipeline pulled onto Danish shore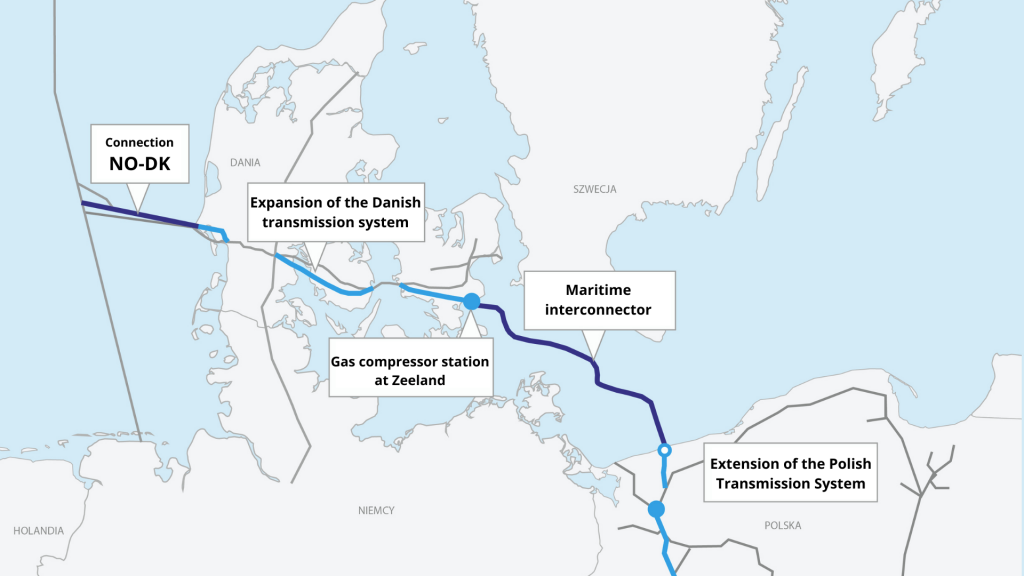 The operation of pulling the offshore part of Baltic Pipe ashore has been completed on the Danish island of Zealand, the project's Twitter account said on Thursday.
The gas pipeline was pulled by means of a steel cable through a 1km long hollow tunnel off the coast of Faxe. The vessel Castoro 10 was involved in the work, which will finalise the laying of the last section at sea, it wrote.
The Polish gas transmission operator Gaz-System is responsible for the construction of the offshore part of the Baltic Pipe up to the so-called dry weld on Danish land.
A similar operation on the Polish coast near Pogorzelica was completed in the first half of September.
Baltic Pipe is a strategic project to create a new route for natural gas supplies from Norway to the Danish and Polish markets and to end users in neighbouring countries. The pipeline will be capable of transporting 10 bcm of natural gas per year to Poland and 3 bcm from Poland to Denmark. The route is expected to be ready to transport the first gas volumes on October 1, 2022. The investors are the transmission operators Danish Energinet and Polish Gaz-System.
rel. PortalMorski.pl