Apatyth – new asset and the largest of Unibaltic's tankers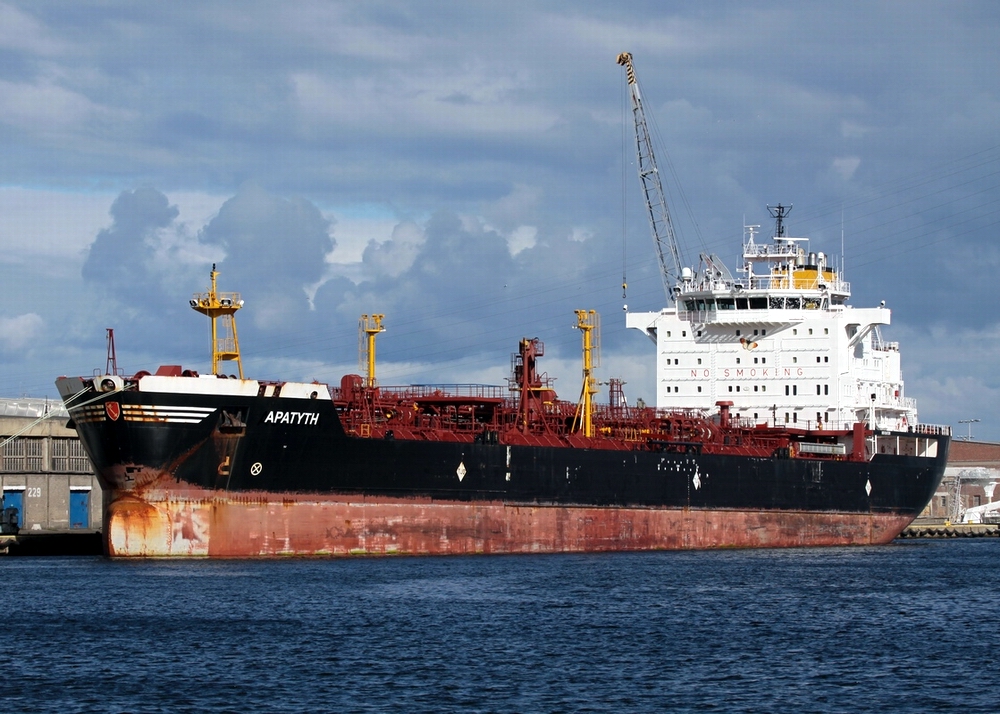 Apatyth is the name of the newest ship of Unibaltic's fleet. It was built in 2004 in a Croatian shipyard. The vessel has the bearing capacity of 24 086 t, it is 167.57 m long and 26.4 m wide. At present, it is the largest tanker in the Polish shipowner's fleet and the biggest one in the company's history.
The new tanker was formally acquired from its previous owner on 25 September 2015 in Gdańsk. The vessel will be employed by Lotos Petrobaltic to service new B 8 deposits on the basis of a long term charter contract. Apatyth will act as a storage unit (FSU – Floating Storage Unit) and sometimes as a transport unit – transporting extracted oil to port terminal.
The charter contract is an outcome of a long and fruitful cooperation between Unibaltic and Lotos, which at the same time opens a new chapter in the company's development, since it marks Unibaltic's entry into offshore market.
LOTOS Petrobaltic (formerly Oil and Gas Exploration and Production Company 'Petrobaltic') is responsible for fulfilling the aims of the LOTOS Group within the exploration and extraction of oil and natural gas. LOTOS Petrobaltic is the only Polish firm involved in the exploration and extraction of oil in the Baltic Sea. It has been related to Grupa LOTOS since 2005. LOTOS Petrobaltic operates in the Polish sea area covering about 29 000 km² and its licenses for the exploration and development of fields cover 7 zones of the total area of 7 100 km².
Unibaltic – Polish privat ship owner was established as a limited liability company in 2003. The main business activity of the company is shipping liquid and solid cargoes among various  European harbors. Unibaltic's varied offer includes full agency service of ships calling at Polish harbors and shipyards, full logistic service together with freight, agency service in arranging ships' repairs and, finally, supplying ships with provisions.
Before coming to Gdańsk, the Apatyth tanker was stationed in Northern Ireland (Belfast) and Ireland (Whitegate). While in Gdańsk it underwent inspections and was being prepared to operate in a new capacity and under the new management. The tanker set off on its first voyage to B8 deposits on the evening of 28th September 2015.