The world's largest container ship in Gdansk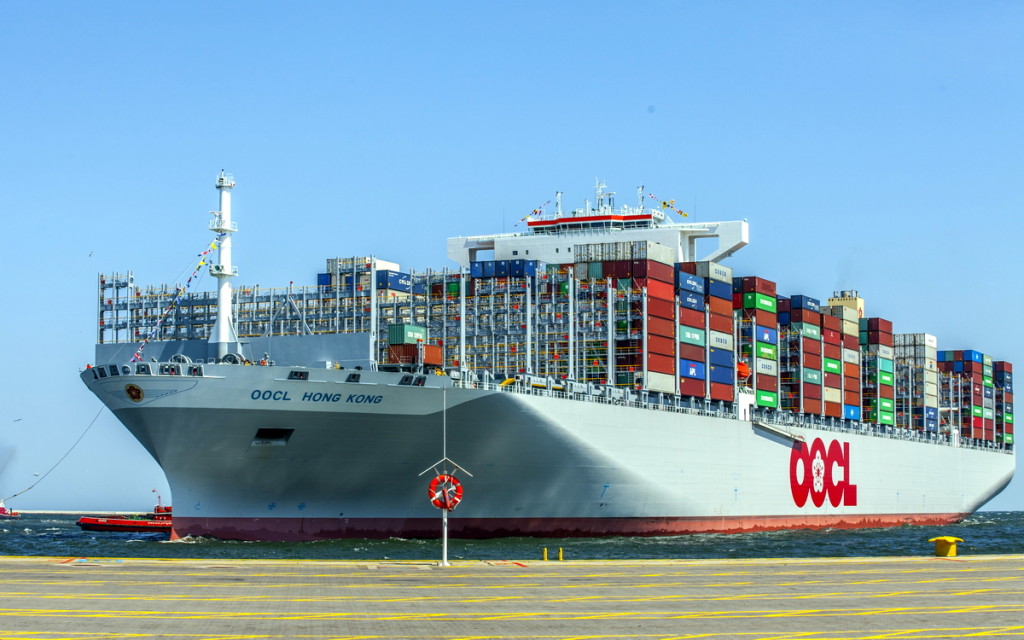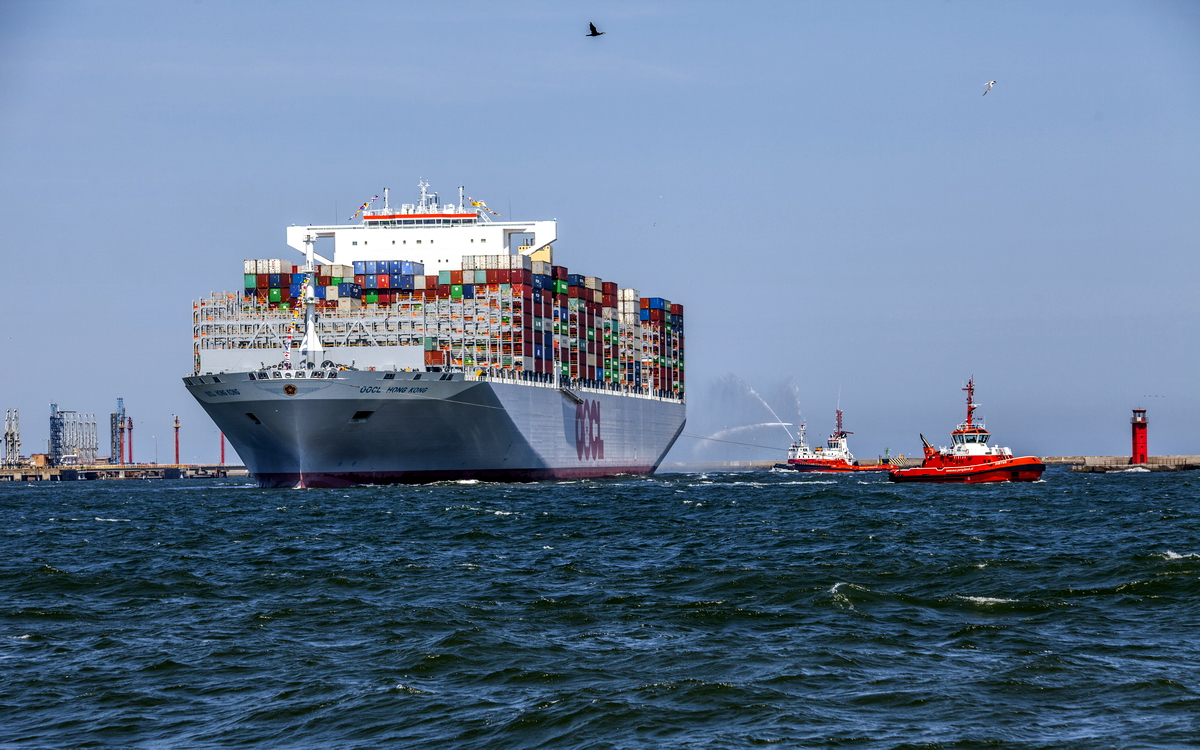 On 28 June 2017, the container giant owned by OOCL (Orient Overseas Container Line) called at the DCT deepwater terminal. It is the world's largest vessel of this type. OOLC Hong Kong is the newest ship of the shipping market's container fleet, constructed in South Korea in 2017 by the Samsung Shipbuilding & Heavy Industries Company Limited.
The ship was christened on 12 May, during a ceremony at Samsung Heavy Industries in Geoje, South Korea. She measures 399.87 metres in length and 58.8 metres in breadth, ranking it among the largest Ultra Large Container Vessels in operation today by dimensions. With a carrying capacity of 21,413 TEU, the OOCL Hong Kong shatters the record of the world's largest ship by TEU capacity.
The OOLC Hong Kong is an important milestone for its owners since it has been the first time that OOCL has received newbuildings in the 21 thousand TEU size. As C.C. Tung, Chairman of Orient Overseas (International) Limited, emphasized during the naming ceremony: "Faced with increasing competition and un-ending pressure on costs, we need to take the bold step in operating larger size ships of quality and high efficiency in order to stay relevant and compete effectively as a major container shipping company".
The OOLC Hong Kong is the first in a series of six sister-ships ordered by OOCL at SHI in April 2015 for a total cost of US$950 million.
The giant vessel was ceremonially welcomed at the DCT Gdansk. The meeting was attended by representatives of the Ministry of Maritime Economy and Inland Navigation, the Revenue Administration Regional Office in Gdansk, the OOCL shipowner, and the Port of Gdansk Authority, as well as journalists.
The OOCL Hong Kong will call at Gdansk regularly as part of the intercontinental container service connecting Asia with Europe (handled by vessels owned by members of the Ocean Alliance). The vessel will be serving the Asia-Europe trade lane on the LL1 service with stops in Shanghai, Ningbo, Xiamen, Yantian, and Singapore, and via Suez Canal to Felixstowe, Rotterdam, Gdansk, and Wilhelmshaven, before making its return leg.
During the ceremony in Gdansk, speeches were given, among others, by Cameron Thorpe – President of DCT Gdansk SA, Alina Mach – OOCL (Poland) Ltd Country Manager, and Lukasz Greinke – President of the Board at the Port of Gdansk Authority SA.
"It gives me true pleasure and fills me with pride to be able to receive the world's largest container ship at Poland's largest port. We are happy that we will welcome it here regularly," said President Greinke.
Participants of the meeting had a unique chance to come on board the largest container vessel in the world and see it up close.
GL, rel (Port of Gdansk, OOCL)
---
Below: See a video glimpse of the world's largest container ship calling at the Port of Gdansk.