The Ports of Gdansk and Gdynia promote Poland together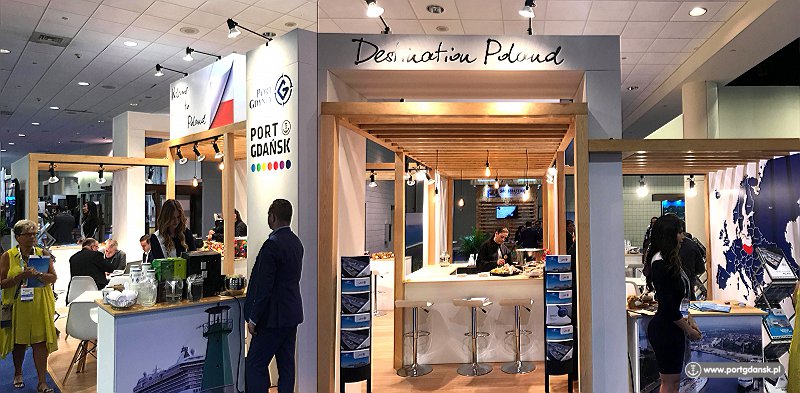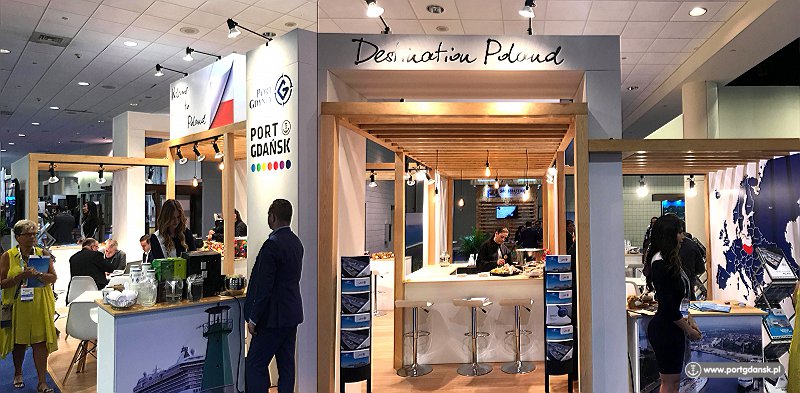 Cruise ships call at Polish ports more and more frequently. In order to promote the country and the region, the Tri-City ports took part in the Seatrade Cruise Global fair in Miami together.
Seatrade Cruise Global is the world's largest event for the cruise industry. It has been taking place in Miami for over 30 years. This year's edition was held on 5-8 March. A conference and a number of business meetings take place at the same time as the fair. The event's location is no accident, as the Caribbean region generates the largest number of cruise ships in the world. It is there that the largest shipowners have their headquarters. The Tri-City ports simply could not miss the event – they promoted Poland's attractiveness together.
– The ports work for the country. Just like increases in transshipment volumes drive the economy, developing passenger links allow tourism to flourish. More connections benefit not only the ports, but also the cities of Gdynia, Gdansk, and the whole region of Pomerania – said Lukasz Greinke, President of the Board of the Port of Gdansk Authority. The number of cruise ship calls at Gdansk's port have doubled within the last year. In 2017, about 32,000 tourists came to Gdansk on board of 64 vessels.
At their joint stand, the Port of Gdansk and the Port of Gdynia presented Poland under the slogan: "Destination Poland (Cruise Poland)". The Polish ports' initiative aroused interest among the event's visitors.
– Poland's significance on the world's cruise map keeps growing. This destination is also increasingly attractive to tourists, which is why we want to make use of these trends. We offer comprehensive services for all kinds of cruise ships – said Adam Meller, President of the Board of the Port of Gdynia Authority. The Port of Gdynia is a place where the largest cruise ships sailing the Baltic Sea call. In 2017, the most impressive vessel to visit Gdynia's port was the Norwegian Getaway, over 325 m long. Last year, more than 88,000 cruise ship passengers arrived at the Port of Gdynia.
rel (Port of Gdansk Authority SA)