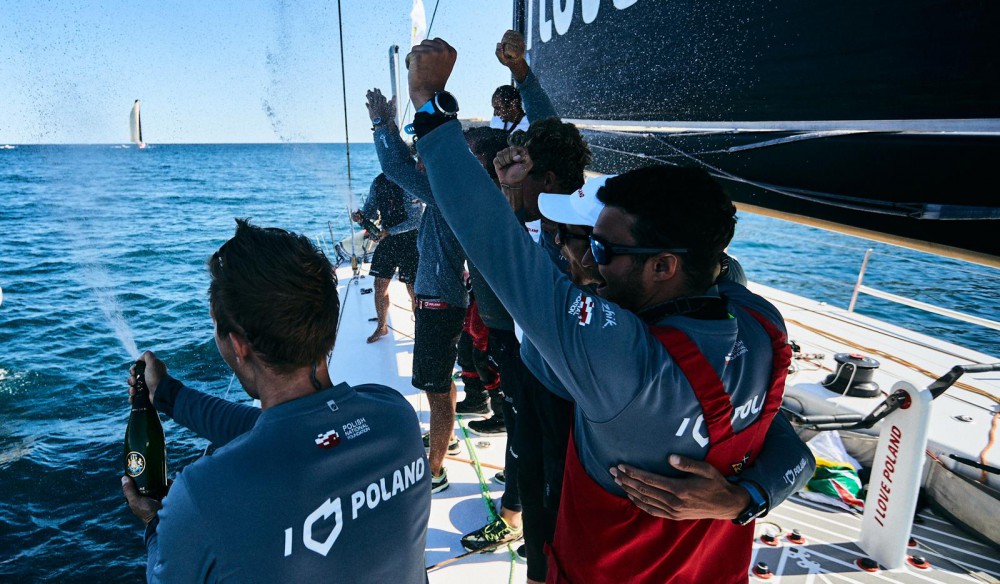 The Rolex Middle Sea Race, which has been taking place since October 17th in the waters around Sicily, has just ended happily for I love Poland. The yacht under the Polish flag, as a single hull vessel, crossed the finish line first in its class.
This is the 41st edition of the 600-mile classic sailing race, valued on a par with the English Rolex Fastnet Race and the Australian Rolex Sydney-Hobart. The yacht and crew in the port of Valletta in Malta were greeted by the Polish Ambassador Tomasz Czyszek and his wife.
– On behalf of the board of the Polish National Foundation, I congratulate Captain Baranowski and the I love Poland team. The idea of the project is to promote Poland by showing professionalism, unique skills, self-discipline, perseverance and courage, i.e. attributes not so much individual, but special qualities of national character, through which the crew arouses positive emotions and shapes the attitudes of Poles aware of their heritage. The measure of success is taking challenges in border situations. The I love Poland team proved through participation and successes in last year's and this year's regatta that it is necessary to talk about Poland first and foremost by inspiring – said Dr. Marcin Zarzecki, President of the PFN Board.
56 yachts, including I love Poland, as one of three in the Volvo Open 70 class competed for a laurel wreath. Some of the crew are graduates of the training of young sailors, initiated by the Polish National Foundation. In December 2019, the first edition of recruitment for the training project "I love Poland" started. More than 430 applications were received, 106 of which 106 young sailors have completed the STCW Integrated Safety Course. The jury selected the finalists who took part in the free training camp and are now part of the ILP crew.
– We are pleased with another good result for our yacht. The new project formula adopted by us, which assumes a training program for young Polish sailors, brings the intended results. We would like to thank the crew of I Love Poland for another positive emotion that it provided us with on this cruise. It is an important promotion of Poland in an extremely prestigious regatta in which the best ships in the world take part – said Michał Góras, Vice-President of the Polish National Foundation.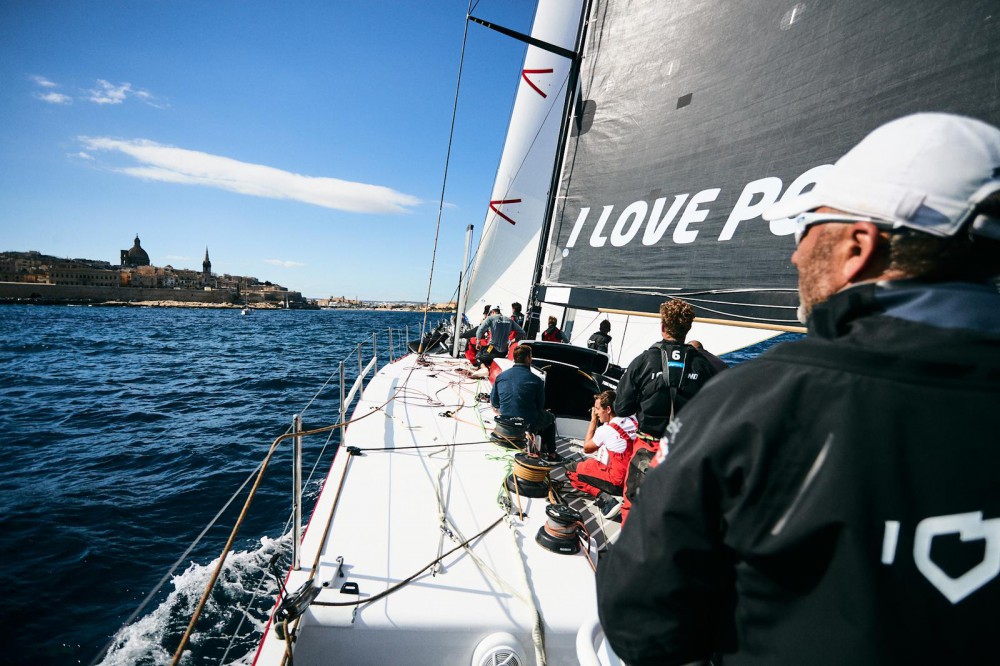 The crew of I love Poland returned to the water after a break caused by a lockdown. The year 2020 started well for I love Poland sailors, with the second place (in their class) in the Caribbean 600 at the end of February and the first place in St. Maarten Heineken Regatta in March. Unfortunately, the world pandemic also had an impact on sailing – the next regatta was cancelled one by one.
Due to the pandemic caused by the Rolex Middle Sea Race coronavirus, this was the last event on the calendar for most crews in the 2020 season.