Wawel ferry on its way to Sweden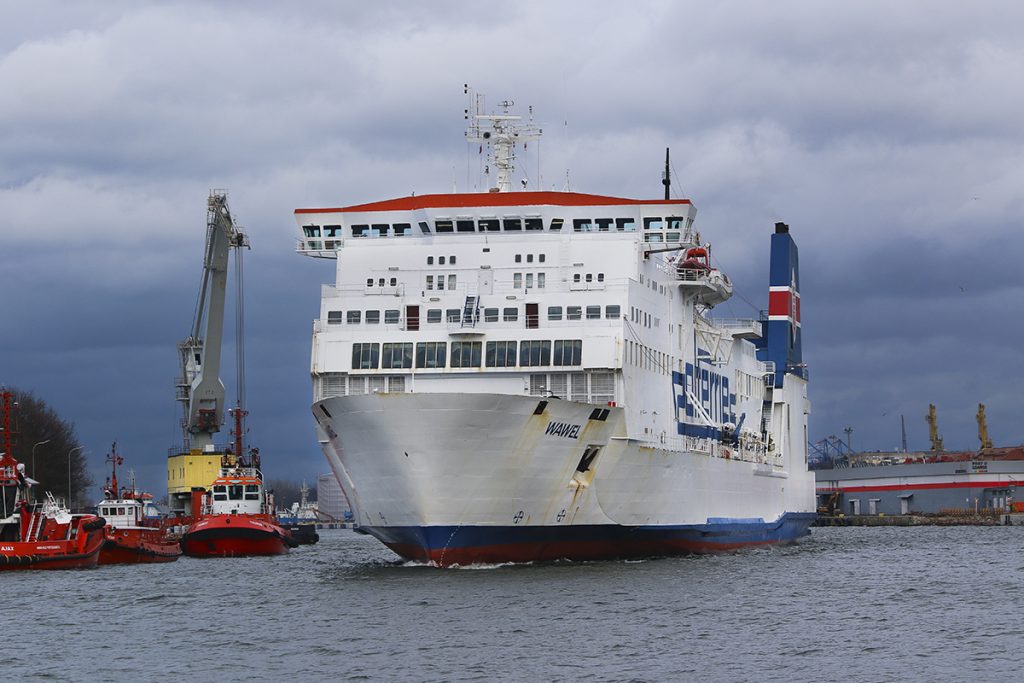 After a week-long enforced lay-up in the port of Gdańsk, the ferry Wawel set sail on Saturday evening towards Nynäshamn, Sweden.
On Saturday 21 January this year, the hull plating of the ferry Wawel was damaged while manoeuvring on the turning circle in the port of Gdańsk. There was no risk of the vessel taking on water, as the damage occurred a few metres above the waterline. The vessel was probably pushed onto the quay by strong winds. There were approximately 150 passengers on board. All have safely disembarked from the vessel. The cargo carried on board the vessel was also secured.
PŻB SA – Polferries spokesman Michał Arciszewski told PAP the day after the incident that technical specialists are already working on the damaged plating at the quay and there is no need for the ferry to enter the shipyard.
– The vessel's captain has also already filed an incident report and the State Marine Accident Investigation Commission has been notified of the incident, the spokesman added.
The ferry Wawel was built in 1980 at the Swedish shipyard in Malmö as a ro-ro cargo ship. In 1989, the vessel was converted at the Bremerhaven shipyard into a passenger/cargo ferry, in turn, in 2004, work was carried out on the vessel to adapt it to Polferries' needs. Wawel can carry 1,000 passengers at a time.
Source: PortalMorski.pl