Memorandum of Cooperation with the Port of Qingdao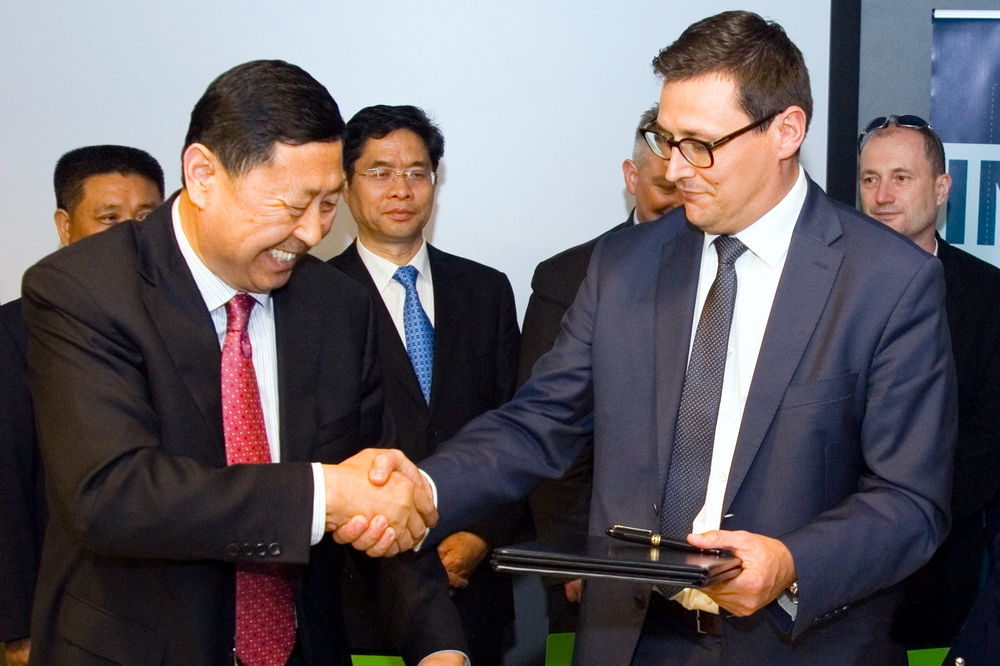 On 24 June 2016, in the building of the Amber Expo Gdansk International Fair, the Port of Gdansk Authority SA signed a Memorandum of Cooperation with representatives of the Chinese Port of Qingdao.
Just under a week ago, the official visit of representatives of the People's Republic of China to Poland ended. During the visit, the "Poland-China Forum" and the "Silk Route Forum" took place, where Polish-Chinese cooperation was discussed. Several days later, Gdansk played host to more representatives of the Republic of China.
The Chinese delegation from Qingdao, staying in Gdansk for a two-day visit, included representatives of the city, the seaport, the airport and the economic zone. During their stay, the delegates took part in a number of previously scheduled meetings. However, signing the Memorandum of Cooperation between the seaports in Gdansk and Qingdao was the culmination of the visit.
Deputy Mayor of the City of Gdansk Andrzej Bojanowski played host, and he emphasised how important the visit of the representatives of the key entities responsible for the development of the City of Qingdao was for Polish-Chinese relations. Apart from those entering into the agreement, the participants of the meeting also included the management of the Gdansk Economic Development Agency and Gdansk Lech Walesa Airport, and the ceremonial signing of the memorandum was preceded with short presentations.
On the part of the Port of Gdansk Authority SA, the memorandum was signed by Lukasz Greinke, President of the Board, and Julian Skelnik, Director of International Relations and PR, and on the part of the Chinese delegation, by President of the Board of the Qingdao Port (Group) Co., Ltd., Zheng Minghui. The agreement is a confirmation of the mutually expressed will to strengthen Polish-Chinese cooperation based on the principles of building a long-term and comprehensive partnership. In accordance with the document's provisions, both parties will strive to increase the intensity and mutual promotion of shipping services between the ports, as well as cooperation in terms of the port's development and operation.
As the world's third largest economy and most populous country, China is also the largest global recipient and provider of cargo for sea transport. This is why direct shipping connections with the ports of the Republic of China successfully offered by the Port of Gdansk are also important for the cooperation between Poland and China involving the exchange of goods by sea.
Regular container ocean links between Gdansk and Chinese ports, including the Port of Qingdao, result from the potential of the deepwater container terminal in operation at our port since 2007, as the world's largest container ships are handled there. One of the largest seaports in the world, included in the top ten when it comes to container transshipment, the Qingdao Port wishes to broaden the horizons of cooperation with the Port of Gdansk, not only in terms of intensifying the exchange of goods.
rel (Port of Gdansk)
Photos: G. Mierkiewicz