It took less than 24 hours for the VO65 yachts to cross the finish line of the high seas leg of The Ocean Race Europe Prologue. Thus they finished the race from Gdynia to Stockholm. Despite a fierce fight and all their efforts, the Polish team did not manage to overtake the Dutch yacht Team Childhood1, which eventually won. Third place went to the Austrian Ocean Race Project and fourth to Ambersail2.
Despite not winning, Sailing Poland maintained their lead in the general classification of The Ocean Race Europe Prologue. After the inshore race in Klaipeda and the two offshore stages they have gained a total of 7 points. Second in the table (11 points) is Team Childhood1, third is Ambersail2 (14 points) and last is the Austrian Ocean Race Project (18 points). The winner of the entire Klaipeda – Gdynia – Stockholm prologue will then be decided in the final offshore leg Stockholm – South Sweden, which starts on 16 May.
We sailed in full regatta mode, giving 100% of ourselves. We were constantly looking for speed, throwing our weight around, there was a huge desire to win. Ultimately, Team Childhood1 won,' says the crew member Magdalena Kwaśna, who combines participation in the Sailing Poland project with preparations for the Olympic Games in Tokyo in Laser Radial class.
I must admit that I am a little disappointed that this race was so short. Although I am sure my coach will be happy about that, because the start in The Ocean Race Europe Prologue excludes me from specialist training for a few days. At the same time, it gives me a lot of freshness and energy. That is why I thank everyone who made it possible for me to combine these two sailing worlds," adds Magdalena Kwaśna.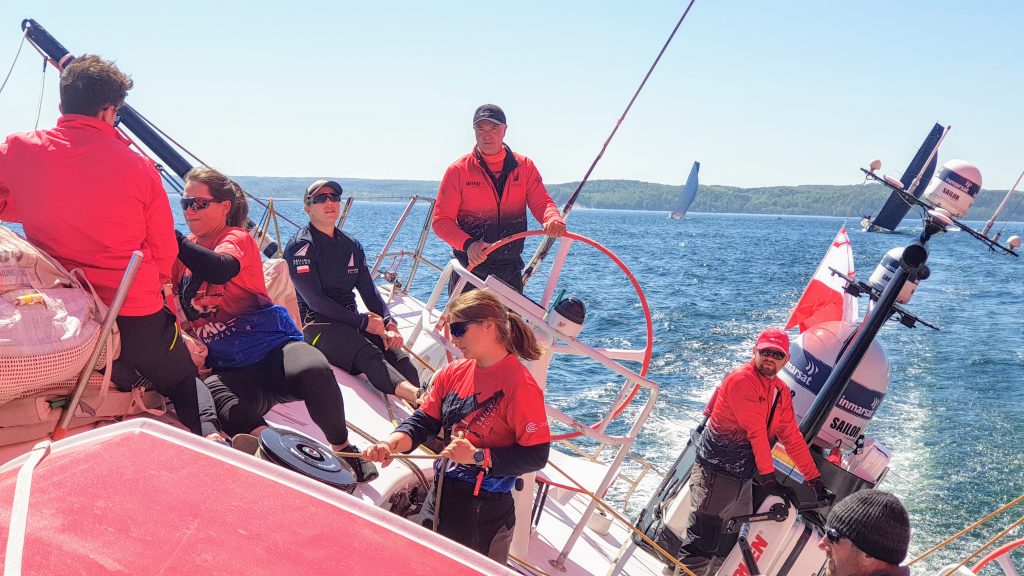 The Ocean Race Europe is the first European leg of the world's toughest manned circumnavigation race, The Ocean Race. The event is preceded by a prologue on the Klaipeda-Gdynia-Stockholm route. After arriving in Sweden, the crews will continue to compete in the inshore races and the final offshore leg from Stockholm to the south of Sweden. The boats will then sail to Lorient (France), where The Ocean Race Europe will start on 27 May.
Results of the Gdynia-Stockholm offshore leg
1. Team Childhood1 (Netherlands)
2. Sailing Poland (Poland)
3. Austrian Ocean Race Project (Austria)
4. Ambersail 2 (Lithuania)
General classification The Ocean Race Europe Prologue:
1. Sailing Poland (7 ptk)
2. Team Childhood1 (11 points)
3. Ambersail2 (14 points)
4. Austrian Ocean Race Project (18ptk)
Full schedule for The Ocean Race Europe & Prologue:
May 9, 2021 – Stage 1: Klaipeda => Gdynia
12 May 2021 – Leg 2: Gdynia => Stockholm
16 May 2021 – Stage 3: Stockholm => South of Sweden
29 May 2021 – Stage 4: Lorient => Cascais
6 June 2021 – Stage 5: Cascais => Alicante
13 June 2021 – Stage 6: Alicante => Genoa.