The construction of a multi-purpose vessel for the Polish Maritime Authority has commenced at Remontowa Shipbuilding SA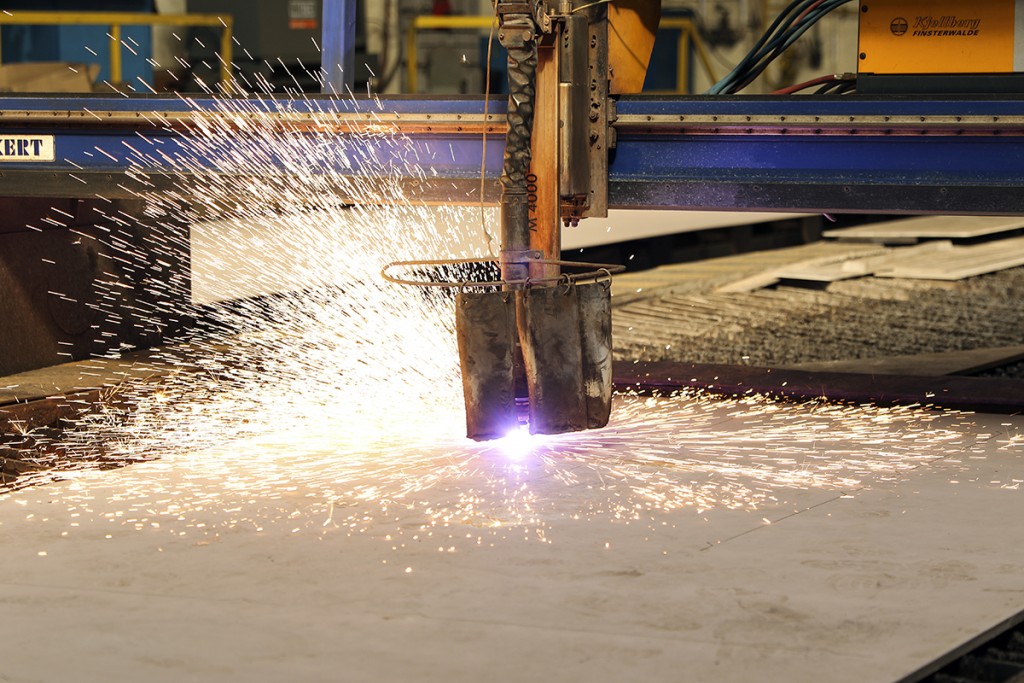 On August 20, this year, at Remontowa Shipbuilding SA belonging to the Remontowa Holding capital group a ceremony of the first steel cutting for the construction of the newbuilding no. B 618/1 was held, inaugurating the construction of a pair of multi-purpose vessels ordered by the Maritime Office (Polish Maritime Authority) in Szczecin, under a contract signed on March 5, 2018.
The model (towing tank) tests took place at the end of June at the Ship Technology Center (CTO) in Gdańsk. The contractor has built a wooden model of the unit on an appropriate scale (around 1:10), with hull lines resulting from the design. During the trials taking place in the CTO towing tank, values of wave resistance at the assumed unit transit speeds. At the beginning of July, maneuvering trials were also carried out on the open lake of Wdzydze Lake. During the tests the model was controlled remotely.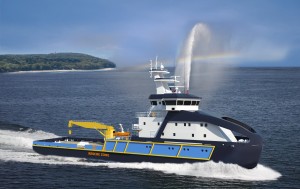 The ships are being built according to a design developed by Remontowa Marine Design & Consulting, member of Remontowa Holding.
The units are intended, among others for: navigational marking, hydrographic works, firefighting, search and rescue, towing, icebreaker functions and control of oil spills.
Modern, universal units built with financial support from the European Union (from the funds of the Operational Program "Infrastructure and Environment") will be delivered to the shipowner in mid-2020 and replace the now worn, 35-year-old ships operated by the Maritime Office in Szczecin and the Maritime Office in Gdynia.
PBS
Photo: Sławomir Lewandowski, Fig.: RMDC