"Second Ampere" with a hull from Gdansk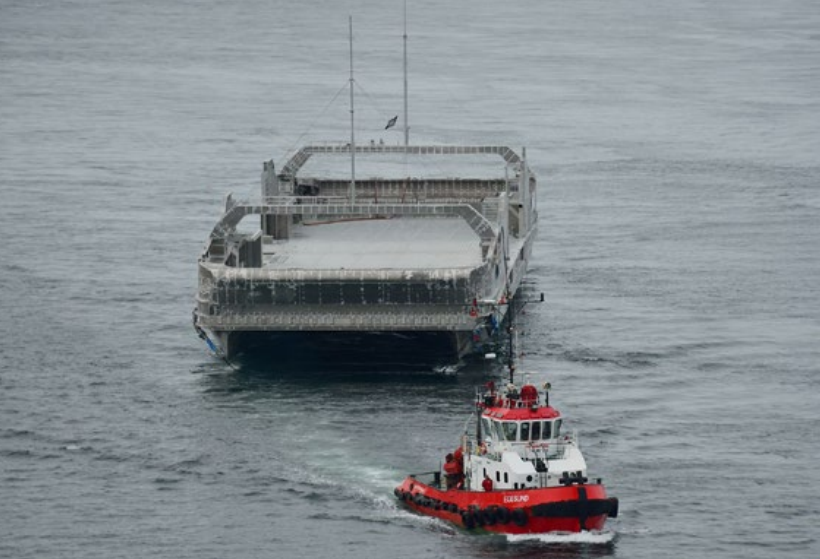 The world's first "fully electric" ferry is considered to be the Ampere catamaran, put into service in 2015. It transports cars and passengers across the Norwegian fjord. It features a gross tonnage of 1598 and a deadweight capacity of 199 t, with a total length of 79.4 m. Its partly (to a small extent) equipped with an aluminum hull with a superstructure, built in the area of former Gdansk Shipyard, delivered to the Norwegian shipyard Fjellstrand AS, from the Aluship Technology company from Gdańsk. Quite recently, in June this year, the same Gdansk based shipyard handed over the hull of a slightly larger catamaran, which was the successor and development of the Ampere design, intended for the Halhjem-Våge line in the Hordaland region.
Finishing and fitting works on the vessel, newbuilding no. 1698 (Fjellstrand) / P155 (Aluship Technology), are underway at the Norwegian shipyard Fjellstrand AS in Omastrand.
The hull was supplied in June this year by Aluship Technology Sp. z o.o. of Gdańsk (the keel was formally laid on October 2, 2017, the hull was towed from Gdansk on June 18).
It is an aluminum catamaran with electric and battery drive. Under normal conditions, the main drive will be supplied from rechargeable batteries when the vehicle is berthed, but in emergency conditions, the bio-fuel diesel generators will be run.
ZeroCat 120 – "new Ampere" has a total length of 87.50 m, 20.80 m beam, 2053 gross tonnage and 615 net tonnage, with a capacity of 120 passenger cars and up to 12 road trailers. The passenger lounge will accommodate 296 people.
In July, the ferry was already painted and a superstructure was mounted on it in Norwegian yard. The unit, after finishing and final outfitting, is to be delivered by the Norwegian shipyard at the end of 2018. The final recipient is the Norwegian ferry operator Fjord1 AS.
PBS