Rafael Nadal's 80 Sunreef Power catamaran delivered to Mallorca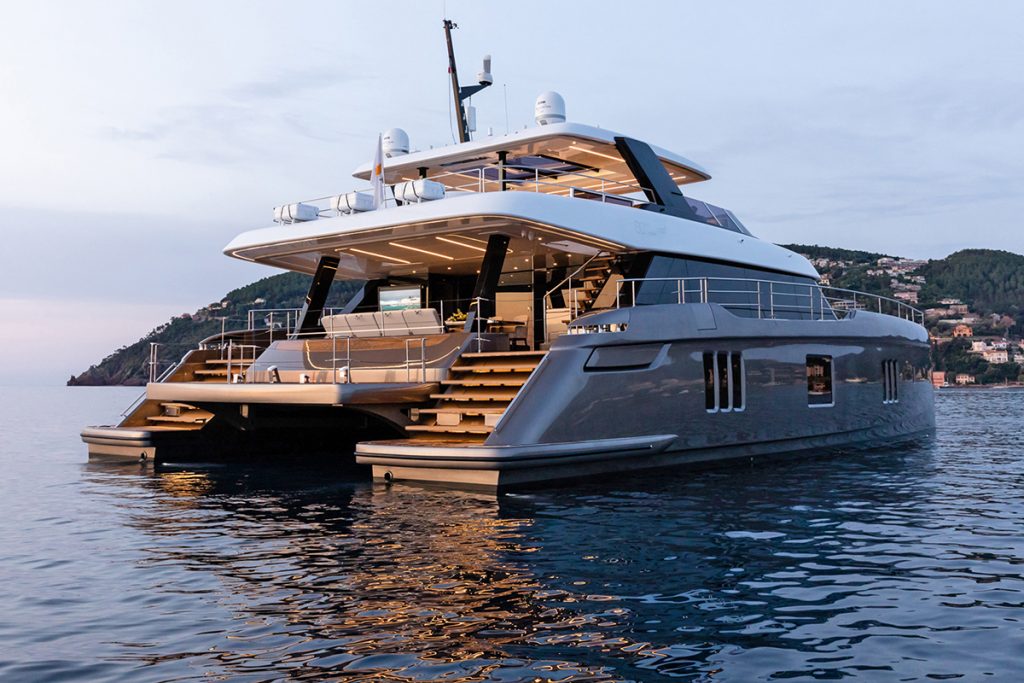 Launched last month by the Sunreef Yachts shipyard, the motor catamaran – 80 Sunreef Power – was officially handed over to its owner – Rafael Nadal in his home town of Mallorca.
Rafael Nadal is one of the best tennis players in the world, but also has a passion for yachting, with which he has been associated since childhood. Before purchasing 80 Sunreef Power, Rafael Nadal and his family spent their vacation chartering one of the Sunreef Yachts sailing catamarans.
"It's an extraordinary event for our shipyard to hand over a vessel to such an exceptional person as Rafael Nadal. My team in Gdansk made every effort to create the yacht that Rafael and his wife Maria dreamt of. I am convinced that they will have a great time sailing together with their family and friends". – said Francis Lapp, president and founder of Sunreef Yachts.
Ordered by Rafael Nadal, the 80 Sunreef Power yacht is a modern 360m² oversized vessel designed for deep-sea travel. This dynamic and elegant model combines comfort and exceptional maritime bravery," assures the manufacturer.
The yacht has fully customized interiors, including: an impressive living room with access to the front terrace, the owner's cabin with an opening side balcony, luxury guest cabins, kitchen and crew cabins.
The whole is maintained in light elegant shades of beige and brown. Also noteworthy is the spacious flybridge with bar, barbecue and relaxation area and aft garage for jet ski. The yacht is equipped with 2 engines of 1200 hp.
Rel (Sunreef Yachts)
Yacht type 80 Sunreef Power – basic characteristics:
material – composites
length – 23.95 m
width – 12.00 m
draught – 1.7 m
engines – 2 × 575 hp or 2 × 1200 hp
fuel tanks – 2 × 5000 l or 2 × 8000 l
water tanks – 1600 l
guests – up to 12
Category – A
yacht project – Sunreef Yachts
architecture, interior design – Sunreef Yachts