Polish Baltic Shipping Co. has established a company to run offshore wind farms support fleet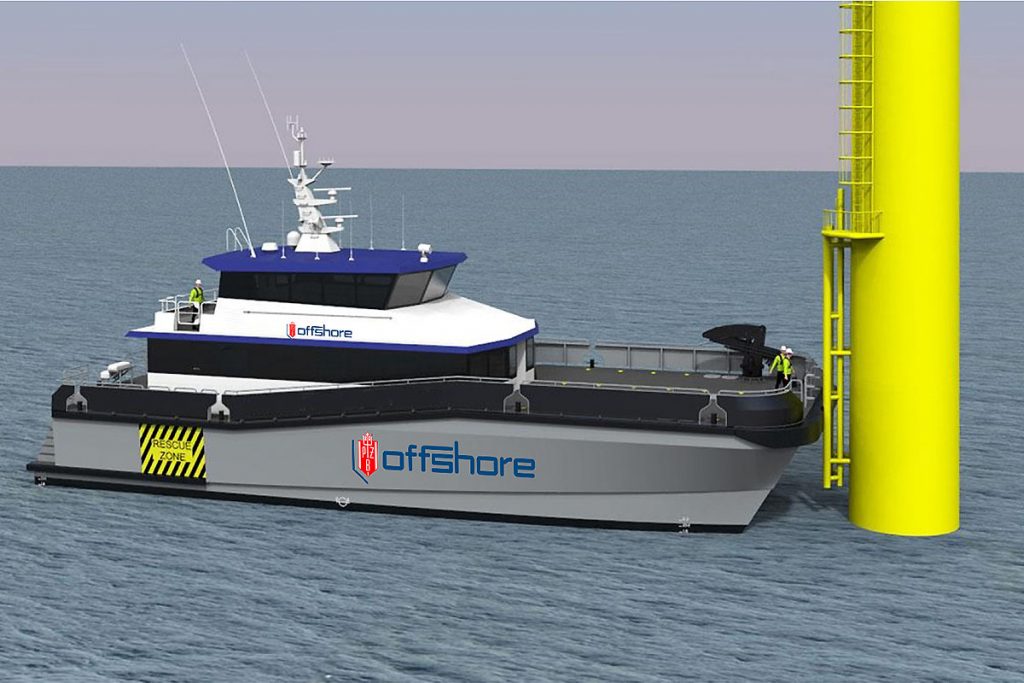 Polish Baltic Shipping Co. (Polska Żegluga Bałtycka – PŻB), operating in the ferry market under the Polferries brand, in a communiqué on Tuesday announced the establishment of the company PŻB Offshore, which will focus on entering the market for offshore wind farms to be built in Poland's zone of the Baltic Sea.
PŻB CEO Andrzej Madejski, quoted in the communiqué, noted that the establishment of a special purpose vehicle in the area of offshore wind farms is part of the company's long-term development strategy.
"Diversification into areas that will develop very dynamically in the coming years is key to maintain a high position in the market not only in the coming years, but in the next decades," – he assessed.
In the communiqué, PŻB representatives indicated that PŻB Offshore will be involved in projects related to the offshore support fleet and related services.
PŻB spokesman Michał Arciszewski stressed that this will be a new platform for the development of offshore wind projects in Poland. "So far, we are the only Polish ferry operator to have started operations in this area," he pointed out.
The company has been registered in Kołobrzeg. However, its representation and headquarters will be in Gdynia.
In recent years, one can see traditional shipping companies entering the offshore wind market. However, this is almost never done by 'independently' acquiring competence, building a division responsible for offshore wind 'from scratch'. Usually, a company involved in something else enters the offshore wind market by acquiring a company active in this sector and, with it, the know-how in this field.
Source: PortalMorski.pl