Poland orders Saab's Double Eagle Sarov system for "Kormorans"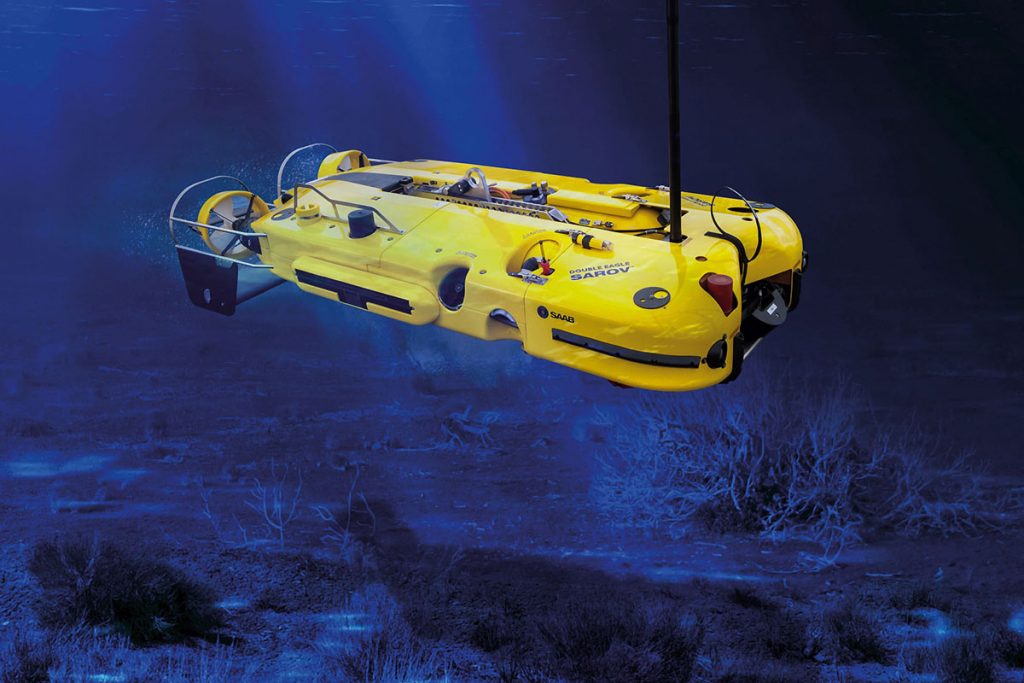 Saab received an order to supply the "Double Eagle Sarov" system for mine action (MCM). The system will be delivered to "Kormoran II" type mine destroyers, built for the Polish Navy in Remontowa Shipbuilding SA from Remontowa Holding group. Deliveries are planned for 2021-2022.
The order was placed by one of the consortium members i.e. Research and Development Centre Centrum Techniki Morska S.A. (OBR CTM SA), which in the project of construction of mine destroyers is responsible for the manufacture and delivery of Integrated Combat Systems, Mine-Warfare Systems based on SHL family sonars and Passive Defense Systems to ships. Saab's Double Eagle Sarov Systems will be equipped according to the requirements of the Polish Navy.
"I'm glad that our excellent relations with OBR CTM SA resulted in this agreement, thanks to which the Polish Navy will gain the world's leading Saab system created for mine action" – said Jyrki Kujansuu, head of Saab Poland.
"Flexible and modular technology of our Fighting Management System "SCOT", which has become the technological foundation of Integrated Cormorant Fighting Systems, allows for the integration of any elements within it. Including of course newly acquired underwater vehicles" – said Marcin Wiśniewski, President of the Board of OBR CTM SA.
Double Eagle Sarov Saaba system was developed for mine action. It ensures effectiveness of actions from recognition to neutralization of mines. The system can be equipped to operate both as a remote-controlled vehicle (ROV) using the cable, and independently as an autonomous underwater vehicle (AUV), using its own battery-powered drive.
Remontowa Shipbuilding SA is the largest production shipyard in Poland. It is currently building 18 fully equipped vessels, including two Kormoran II project minehunters (ORP Albatros and ORP Mewa) and six tugboats for the Polish Navy. The first of them – (Bolko) was handed over to the Ordering Party in January this year. Apart from that, 13 other units are to be delivered this year.
Rel (Saab), GL
Read also: ORP Albatross – the second in a series of three advanced minehunters launched!