PGNiG is preparing to charter LNG carriers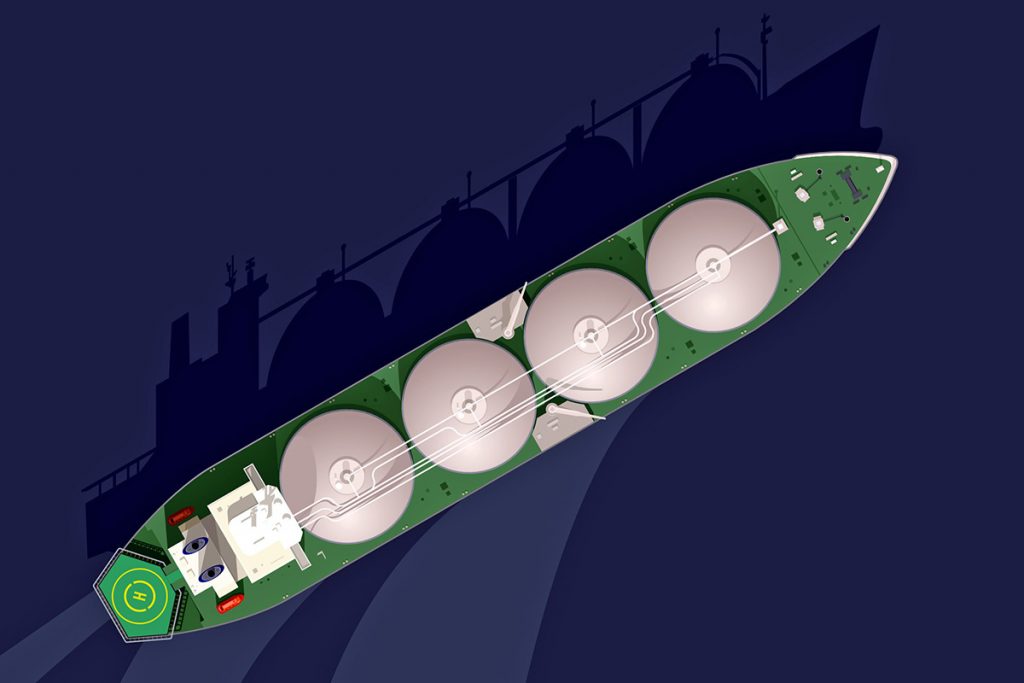 PGNiG's response to the needs of LNG transport will most likely be charters. Market observers predict that a Polish gas buyer will need long-term charter vessels from 2022 onwards to transport already contracted large volumes of liquefied natural gas imported from the USA.
It is expected that in the coming weeks the gas importer Polskie Górnictwo Naftowe i Gazownictwo (Polish Oil and Gas Company) will enter the charter tonnage market after increasing the amount of LNG contracted in recent months.
According to TradeWinds, a Polish state-owned energy company was looking for a consultant for a maritime transport project and, according to unofficial reports, is preparing to undertake actions aimed at chartering five to six LNG carriers.
According to brokerage sources, PGNiG is close to starting the process of obtaining tonnage no later than 2022.
In June, PGNiG signed an agreement for an additional 1.5 million tonnes of LNG
annually from the American company liquefying Venture Global gas during the visit of the President of the Republic of Poland Andrzej Duda to the USA. The transaction increases PGNiG's purchases from the LNG Plaquemines terminal owned by Venture Global to a total volume of 2.5 million tonnes annually. The deliveries will start with the planned commercial launch of the project in 2023.
PGNiG has also contracted one million tonnes annually from the first Venture Global project – Calcasieu Pass, which is to be approved this year with a view to its planned launch in 2022.
In addition, the Polish energy concern has contracted two million tonnes of LNG from Sempra Energy – deliveries from the project under construction with liquefaction facilities and Port Arthur terminal are to start in 2023.
According to Maciej Woźniak, PGNiG's Vice President for Trade, PGNiG will import at least 7.45 million tonnes of LNG annually from 2023 onwards.
Poland already uses almost 100% of its only existing land-based LNG import
terminal in Świnoujście starts its construction. A second terminal is also planned – in the Gdańsk Bay area, floating (FSRU), moored at the port pier or (more likely) offshore.
PGNiG is reportedly interested in an LNG carrier with a capacity of 170,000 m³ with a regasification installation. However, as reported recently by TradeWinds, it seems that these efforts to obtain the FSRU for the Gulf of Gdansk have stalled.